Queen's 'The Greatest' Pop-Up Store Presents Special Offers In Final Week
Visitors can take advantage of 50% price reductions this week on all Queen tees, hoodies, sweats and hats.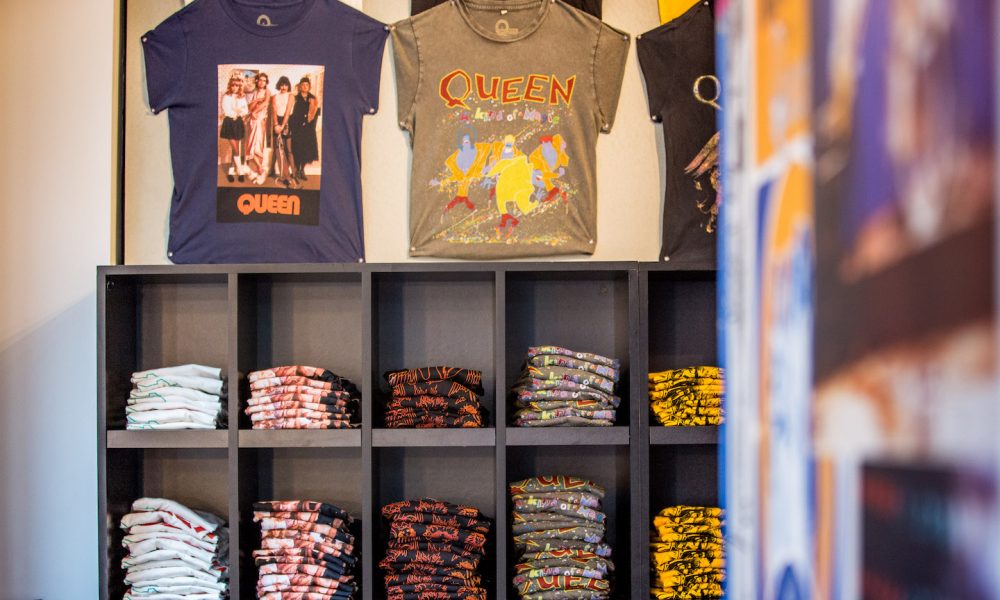 Queen's The Greatest pop-up store, which will close its doors at the end of its three-month tenure in London's Carnaby Street on January 9, is celebrating its final week with a range of promotions.
Visitors to the store can take advantage of 50% price reductions this week on all Queen tees, hoodies, sweats and hats, including their clothing collaboration with Japanese artist Tokolo. A discount of 30% applies to the Champion X Queen Collection.
The dedicated, experiential Queen – The Greatest store opened at 57 Carnaby Street, London, W1, on September 28. It has attracted music fans from around the world as a celebration of five decades of one of the biggest bands in music history and their contribution to music, art and fashion. It has offered music releases, fashion collaborations and lifestyle products with new product drops and events each week, and monthly themes of Music, Art & Design, and Magic, including visual installations.
Last chance to buy
This week also marks the final opportunity for fans to purchase the Brian May signed guitars in store. These highly collectable pieces of memorabilia can only be purchased in person at the pop-up, priced at £545 for the BMG Rhapsody, £845 for the BMG Special, and £895 for the BMG Arielle. Visitors can also see a bespoke replica of one of frontman Freddie Mercury's most famous tour outfits and a series of handwritten lyrics. The store is open for the rest of this week, 11am-7pm local time from today until Saturday, and 12pm-6pm on its closing day, Sunday.
Meanwhile, Queen's record-smashing Greatest Hits album of 1981 Queen has been confirmed as the UK's biggest-selling catalog title of 2021. Its equivalent sales during the year were 229,521 copies, including 167,946 from streams and 56,861 physical units. The compilation is certified 23 times platinum for over 6.9 million sales.
Listen to the best of Queen on Apple Music and Spotify.