Queen Shares A Special 'Tutti Frutti' In Episode 27 Of 'The Greatest Live'
This week's archival footage sees the band performing Little Richard's classic song with the joy of a teenage garage band.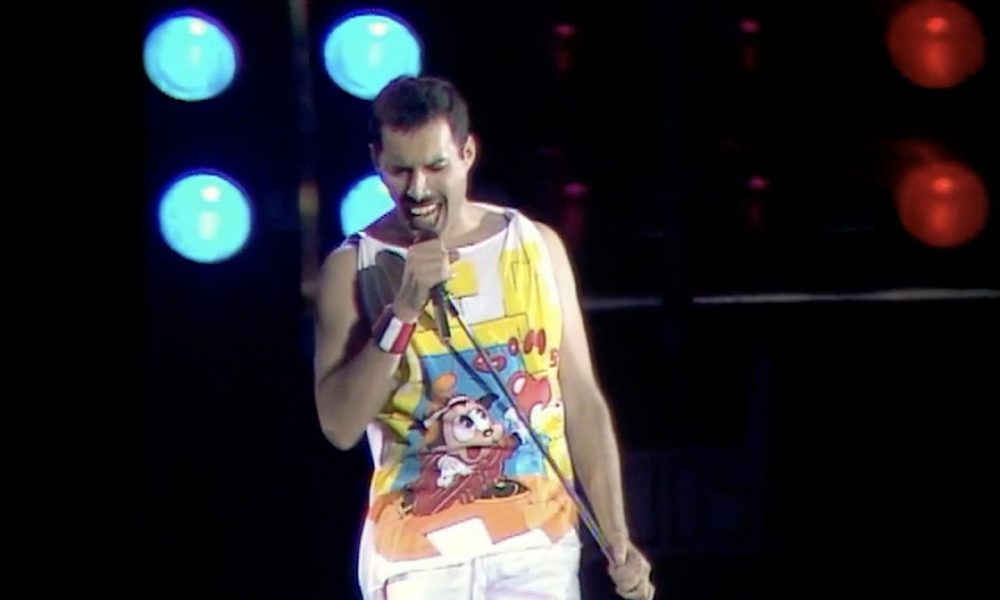 As we've seen in previous episode of 'The Greatest Live', Queen has always been spoilt for choice when it comes to packing setlists with their own crowd-pleasers. This week's episode, though, revisits a particularly special moment from the "Magic Tour," the band's riotous cover version of the Little Richard classic "Tutti Frutti" from Wembley Stadium ignites the huge crowd and sees the lineup play with the joy of a teenage garage band. You can watch the electrifying footage below.
In last week's episode of 'Queen The Greatest Live,' Brian May and Roger Taylor revealed how curveballs keep the show fresh for band and fans alike. Whether unplugging for an intimate acoustic set on a 'B' stage, splicing hits into a quickfire medley or racing through a formative rock 'n' roll cover – the only rule at a Queen concert is to expect the unexpected.
This week, though, in the archival Wembley Stadium footage from 1986's Magic Tour, the joy is infectious as the classic lineup puts an inimitable Queen spin on Little Richard's immortal "Tutti Frutti." As Brian told Total Guitar earlier this year, the song was a fitting choice for a band who cut their teeth on the R&B trailblazer. "When I first heard Little Richard, it was a moment of shock," he said, "but there was also the joy of realising that people could actually sing that way – they could scream their emotions."
Queen The Greatest Live: Tutti Frutti (Episode 27)
Starting the song half-hidden in moody blue lighting, with Freddie Mercury supplying finger clicks and falsettos, it briefly seems the band have taken a mellow acoustic approach. Then the band's special version of "Tutti Frutti" explodes into a rocket-fueled rhythm and blues masterclass, with Roger laying down his tambourine for thunderous drum fills, while Brian slings the Red Special for a ferocious solo. Watch closely, too, for the moment when Freddie mimes a golf swing with his sawn-off mic stand.
The 72,000-strong Wembley crowd's response says it all, with the entire stadium shouting back Tutti Frutti's gobbledygook-genius payoff: "A-wop-bop-a-loo-bop, a-lop-bam-boom…!"
Watch every episode of 'The Greatest Live' on Queen's official YouTube channel.