Questlove's Announces 'Hip-Hop Is History,' New Book Celebrating Hip-Hop 50
The book is set to be released in early 2024.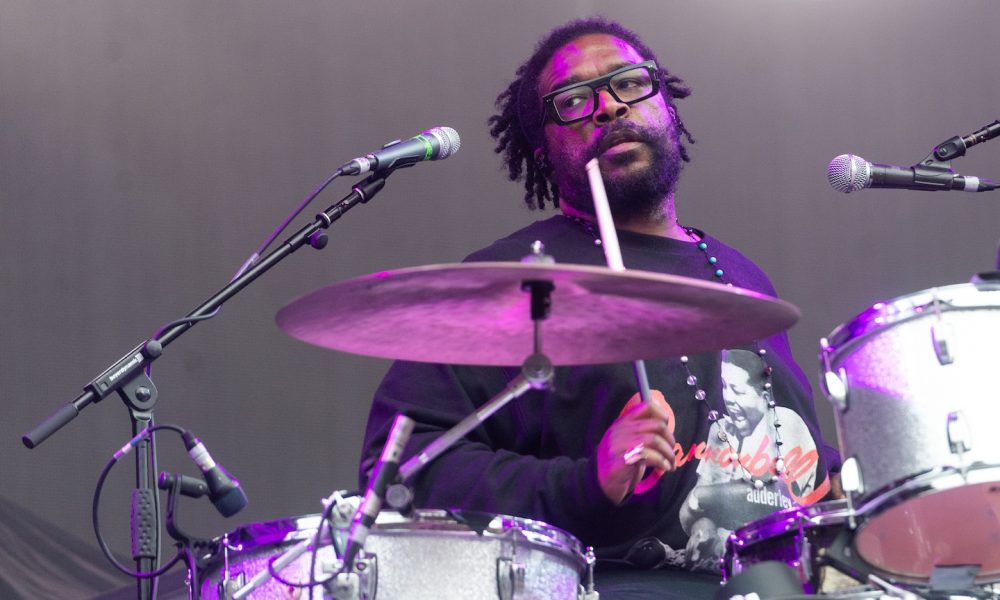 Hip-Hop Is History, Questlove's forthcoming book, will be released in 2024 and will celebrate the 50th anniversary of hip-hop.
Shop the best of The Roots' discography on vinyl and more.
In an interview with Variety about the new book, he said he's writing and releasing the book (via his own AUWA Books publishing imprint) because "No one is else is writing it."
His co-writer on the project will once again be Ben Greenman and will be the second book from AUWA following a memoir by Sly Stone due in October. "There was no nostalgia culture before the 1970s, so, my dad was the first generation of the oldies, doo-wop crowd," Questlove said. "I know everything about curating these types of events, working with everyone from Bowser from Sha Na Ha to Dick Clark."
"I was eight years old when 'Rapper's Delight' came out," he said. "To be a living witness for every first in hip-hop and have an exact memory of it…"
He added, "No one asked me to, but I'm carrying that burden. And for all those who are present and accounted for, there is something to celebrate with hip hop's 50th.There may be a lot of water under that bridge. Our disdain for looking in the rearview mirror is entrenched in pain and trauma. But as a child of legacy and nostalgia culture, I want to be the GPS for people to celebrate that thing called hip-hop."
As previously mentioned, Sly Stone will release his official autobiography, Thank You (Falettinme Be Mice Elf Agin), on October 17 via AUWA Books and MCD/FSG. It will be available in hardcover, e-book, and audio. It notably serves as the inaugural title from Questlove's AUWA Books—his new publishing imprint.
Questlove personally penned the foreword. According to a press release, "This thrilling memoir follows the wild ride of a once-in-a-century talent through the sixties and seventies. It vaults from humble beginnings to the heights of stardom down a rabbit hole of addiction and back from the brink to tell it all."