Rae Sremmurd Makes Electrifying Return On 'Sremm 4 Life'
The duo also shared a video for 'Tanisha (Pump That).'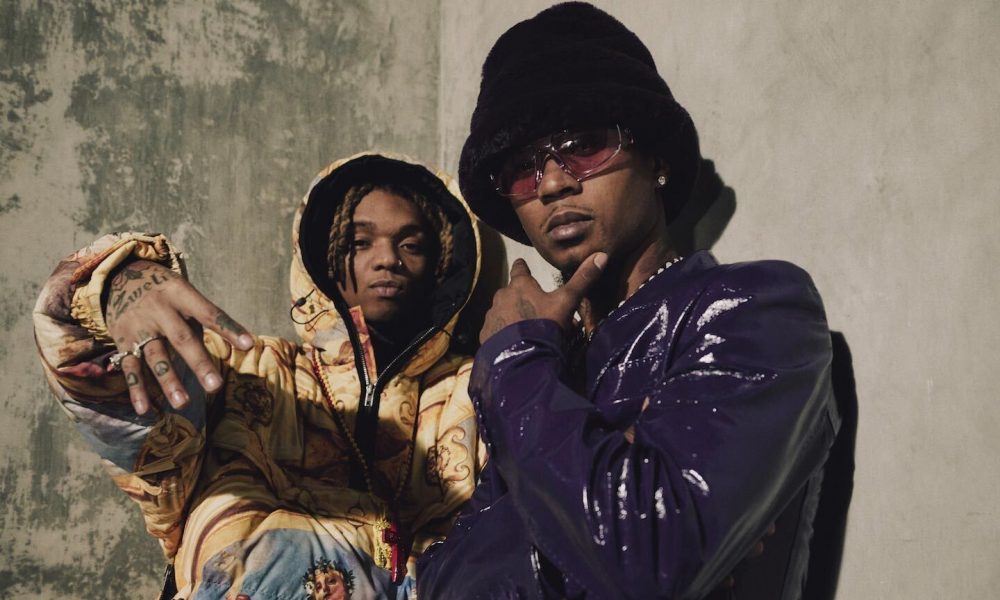 Celebrated Mississippi-bred rap duo Rae Sremmurd has returned with its highly anticipated new album, Sremm 4 Life, which features contributions from Young Thug and Future.
To celebrate the release, the band–consisting of Swae Lee and Slim Jxmmi–debuted a music video for one of the album's pre-release singles, "Tanisha (Pump That)." Produced by Mike Will Made It, "Tanisha (Pump That)" also features a touch of Pharrell's pen. The raucous banger will undoubtedly be a soundtrack for parties and club excursions all summer long. Watch the visual below.
Earlier this week, Rae Sremmurd took to social media to reveal the album's tracklist. The project only includes two featured artists, though the duo recruited two megastars–the aforementioned Young Thug and Future–to join them on album cuts. Thugger is featured on "Royal Flush" and Future hops on "Activate."
Swae Lee and Slim Jxmmi stopped by USC on March 28 to promote the album. They played professors for the day, speaking to 150 students as guest lecturers in the Hip-Hop History course. The whole class also participated in the #MannequinChallenge trend that blew up in 2016. The video is available to watch on TikTok.
"Like Tanisha, doin' it for the people, nobody do it like she do, everything tight and see-through," Slim Jxmmi raps over a hypnotic club beat and scratching effects. Swae Lee then joins in, singing: "Let's not go back and forth, she's what I need. Throwing it back and forth, let me speak." With propulsive production and provocative lyrics, "Tanisha (Pump That)" has all the hallmarks of another Rae Sremmurd classic.
The duo's first two albums, 2015's Sremm Life and the following year's Sremm Life 2, were each certified Platinum, and the latter spawned the group's first No.1 hit, the Gucci Mane-assisted "Black Beatles" which is now 7x platinum.
Sremm 4 Life Tracklist:
1. "Origami (Hotties)"
2. "Royal Flush" Feat. Young Thug
3. "Mississippi Slide"
4. "Not So Bad (Lean's Gone Cold)"
5. "Tanisha (Pump That)"
6. "Bend Ya Knees"
7. "Activate" Feat. Future
8. "Flaunt It/Cheap"
9. "Sexy"
10. "YMCA"
11. "Something I'm Not"
12. "Torpedo"
13. "Diamonds Dancing"
14. "ADHD Anthem (2 Many Emotions)"