Ray Shulman, Gentle Giant Co-Founder, Bassist And Producer, Dies At 73
Outside of Gentle Giant, Shulman also produced influential acts such as Bjork, The Sundays and Echo & The Bunnymen's Ian McCulloch.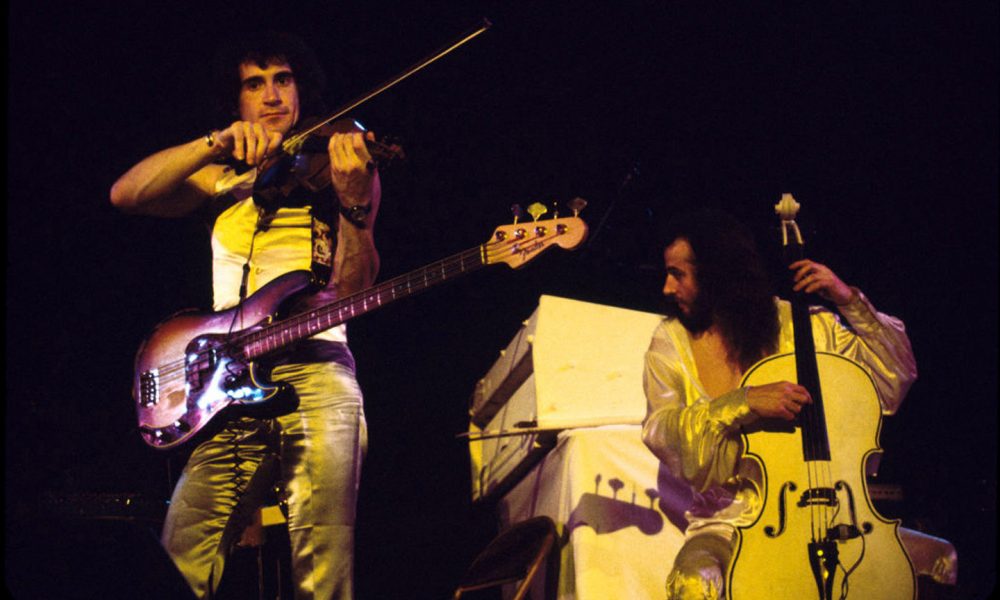 Gentle Giant has confirmed via social media the death of its co-founding bassist and composer Ray Shulman at the age of 73. Elder brother Derek posted on Facebook, "I am deeply saddened to announce that my younger brother and my best friend Ray Shulman passed away on March 30 at his home in London. I was with him until the end as he bravely battled a long illness. At least I know he is now at peace.
"Ray really was a genius in so many ways. He was such a kind and caring soul. He was an incredible composer, musician, music producer & tech wizard. He was a true artist and preferred to stay in the background and let his body of work speak for him rather than talk about himself."
Born in 1949, Ray was the youngest of the Shulman brothers and, along with siblings Derek and Phil, was a founder member of Simon Dupree And The Big Sound. In 1970, the brothers formed Gentle Giant along with guitarist Gary Green, keyboard player Kerry Minnear and drummer Martin Smith.
Ray was one of the band's main composers, contributing to all their albums from their 1970 self-titled debut and 1975 US hit Free Hand, through to their final studio release in 1980, Civilian. Between 1970 and 1976 (and amidst a few line-up changes), they crafted some of the most beloved, characteristic and influential albums in the history of progressive rock, such as In a Glass House and The Power and the Glory.  Afterward, they ventured into a simpler, more commercially viable rock aesthetic until their final record: 1980's Civilian.
In addition to his work with Gentle Giant, he was also a record producer whose credits included Björk's former band The Sugarcubes, The Sundays and Echo & The Bunnymen's Ian McCulloch's first solo album, Candleland, in addition to music he composed for computer games.
Ray played an active role in Gentle Giant's reissues campaign and, in 2020, made a special appearance in the "reunion" fan video for Proclamation. He is survived by his brothers Derek and Phil, and by his wife Barbara Tanner.
The music industry has begun to pay tribute. Mike Portnoy tweeted: "Sad to hear of the passing of Ray Shulman. In addition to being the bassist/multi-instrumentalist in the legendary Prog band Gentle Giant, I've had the honor of working with him through the years on various DVD/Blu-ray Authoring projects for Inside Out. My condolences."
Likewise, Dream Theater/Liquid Tension Experiment keyboardist Jordan Rudess replied to Gentle Giant's Instagram post: "This is sad news. Gentle Giant had a huge influence on my musical life. Sympathies go to the family and friends."
Similarly, Jethro Tull mastermind Ian Anderson reminisced: "It is with great sadness that we hear of the passing of Ray Shulman, bassist of Gentle Giant and the authoring of many Tull DVDs over the years in his capacity as technical audio and video engineer. I remember Ray fondly for the many tours we did with Giant in the 70s. He will be missed greatly by fellow professionals in the music industry and by all fans of Gentle Giant."