Reba McEntire And Darius Rucker's 'In The Ghetto' Remake Now Available
The pair gave the new version the perfect launch by performing it as they hosted the 2020 CMA Awards.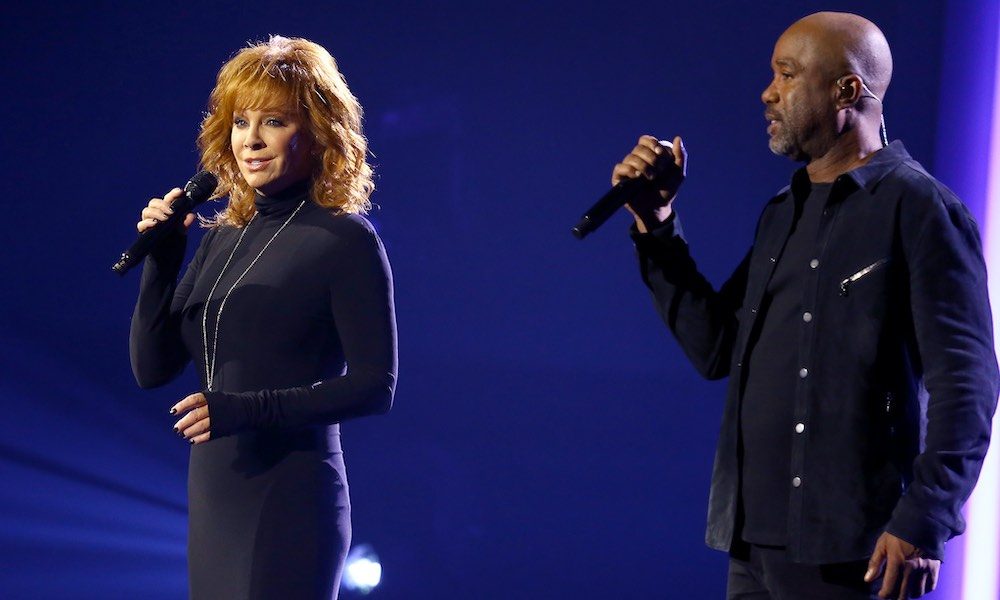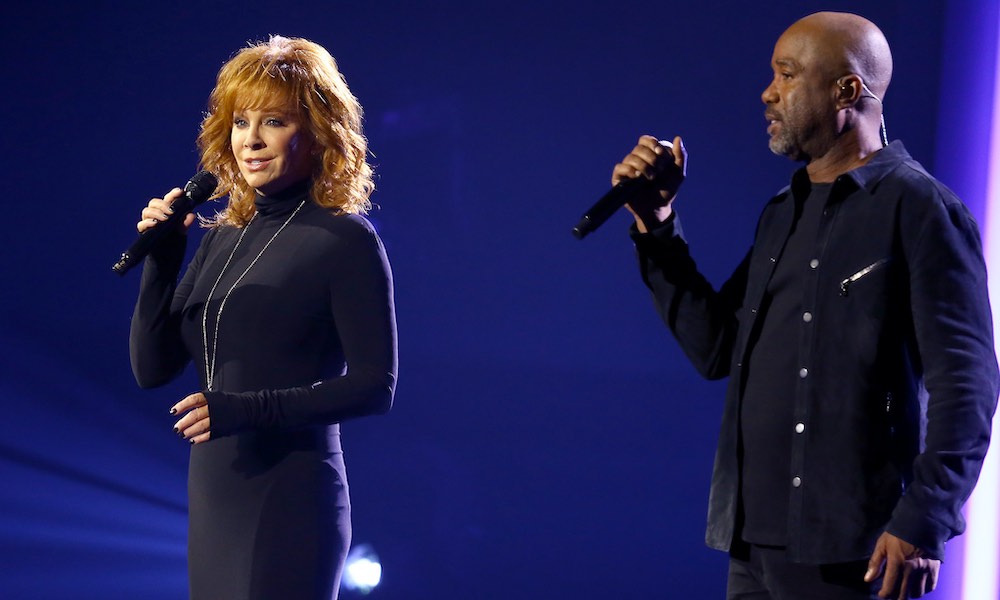 Reba McEntire and Darius Rucker's new version of "In The Ghetto," the ever-poignant Mac Davis song that became a major hit for Elvis Presley, is now available to stream and download.
The pair gave it the perfect launch by performing it as they hosted last night's (11) 2020 CMA Awards, broadcast live on NBC with further worldwide coverage to follow imminently. The recorded version, cut last month, was then released on all platforms at midnight EST.
Reba McEntire, Darius Rucker - In The Ghetto (Audio)
The performance, and the recording, are in tribute to prolific songwriter and recording artist Davis, who died in September following heart surgery. McEntire wrote on hearing of his passing: "Thank you, dear Lord Jesus, for letting us know the man to whom you gave the most incredible talent. He entertained and spread joy to so many people. What a wonderful legacy he left all of us with his music. Mac was one of a kind. I'm so blessed to have been one of his many friends."
What a beautiful #CMAawards tribute to the late Mac Davis. Thank you for this moving performance, @Reba and @DariusRucker 💕 pic.twitter.com/KjobR4E78Q

— CMA Country Music (@CountryMusic) November 12, 2020
In an interview with Billboard, she added: "I sang this song in the eighth grade for a 4-H talent show. I've been friends with Mac for years…when we decided to pay tribute to him, I knew it had to be this song. I'm so glad Darius said yes when I asked him to sing it with me."
Memories of Mac
Rucker noted: "We met Mac back in the Hootie days, and he was always good to me. [He] always made me laugh, always made me feel like what I was doing was good. He's always just been one of those guys that does that."
"In The Ghetto" was one of the songs that gave Presley new credibility and popularity at the end of the 1960s. He also recorded other Davis compositions such as "A Little Less Conversation," "Memories," and "Don't Cry Daddy."
"The song is still relevant because the words still ring true today, as much as they did when Mac wrote them," Rucker says. "It's just amazing how a song can stand the test of time like that. Concluded McEntire: "We're still dealing with inequality in our world — social, racial, financial — the cycle hasn't been broken yet."
Listen to the best of Reba McEntire on Apple Music and Spotify.