Rise Against Release Cover Of Creedence Clearwater Revival's 'Fortunate Son'
'Nowhere Sessions' is out tomorrow, November 12.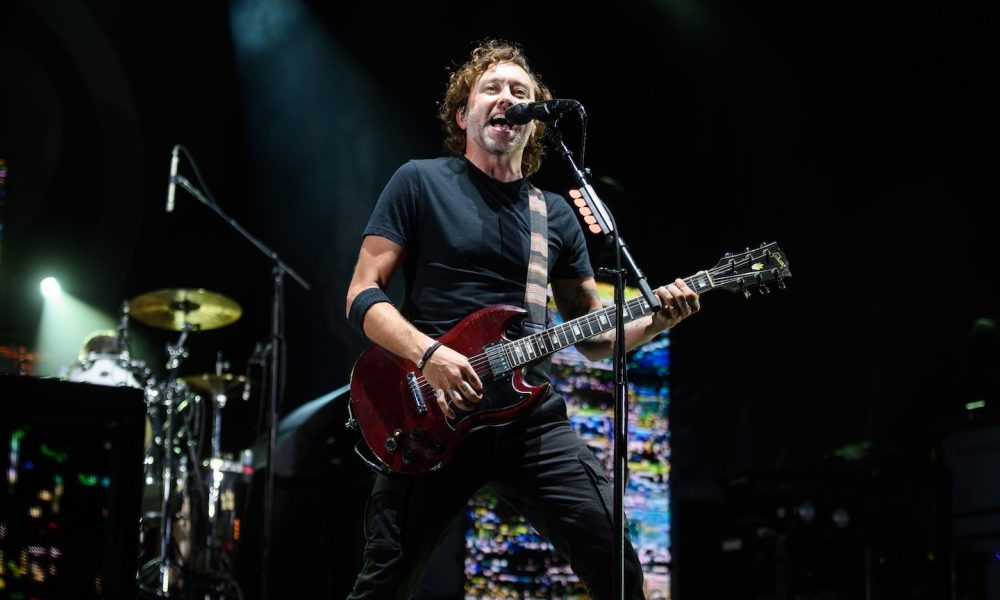 Rise Against have released their powerful live cover of Creedence Clearwater Revival's "Fortunate Son," one of the most memorable and poignant rock hits addressing class issues in military conscription.
Debuting on Veteran's Day, the cover is from the band's new EP Nowhere Sessions—out tomorrow via Loma Vista Recordings—and arrives alongside a fiery live video. "We actually used to cover 'Fortunate Son' in our early basement days. To me, the song represents one of the best examples of mixing music and politics together so seamlessly that nobody questions it," says singer/guitarist Tim McIlrath, whose band continues the lineage of politically-conscious rock bands.
Rise Against - Fortunate Son (Nowhere Sessions) - Performance
A six-track live expansion of their acclaimed 2021 album Nowhere Generation, Rise Against's new EP captures and celebrates the anthemic intensity of the band's renowned performances, shown here in peak form. "Fortunate Son" follows first single "Talking to Ourselves (Nowhere Sessions)," a new rendering of the Nowhere Generation album track (a live version of the No.1 Rock charting title-track also appears on the EP).
Other songs include a propulsive cover of Misfits' "Hybrid Moments" and a live version of Rise Against's 2009 breakout single "Savior," which has accumulated nearly 1 billion streams to date and held its place at No.1 on Billboard's Alternative Songs chart for a staggering 65 consecutive weeks.
Next week, McIlrath and Zach Blair of Rise Against will play three intimate U.K. record store album release shows—the band's first local gigs in years—celebrating Nowhere Generation and the Nowhere Sessions EP. The full band will close out 2021 by playing Chicago's Byline Bank Aragon Ballroom on December 10th as part of WKQX's The Nights We Stole Christmas festival.
On Nowhere Generation, released in June, the multi-Gold and Platinum band draws a line in the sand with its blazing and aggressive punk rock and lyrics that shine a spotlight on the social and economical deck that has been stacked against our younger generations' pursuit of The American Dream.