Scorpions Share Lyric Video For New Track 'The Language Of My Heart'
The band describe the song as "a tribute to France, with its wonderful culture and our fantastic fans."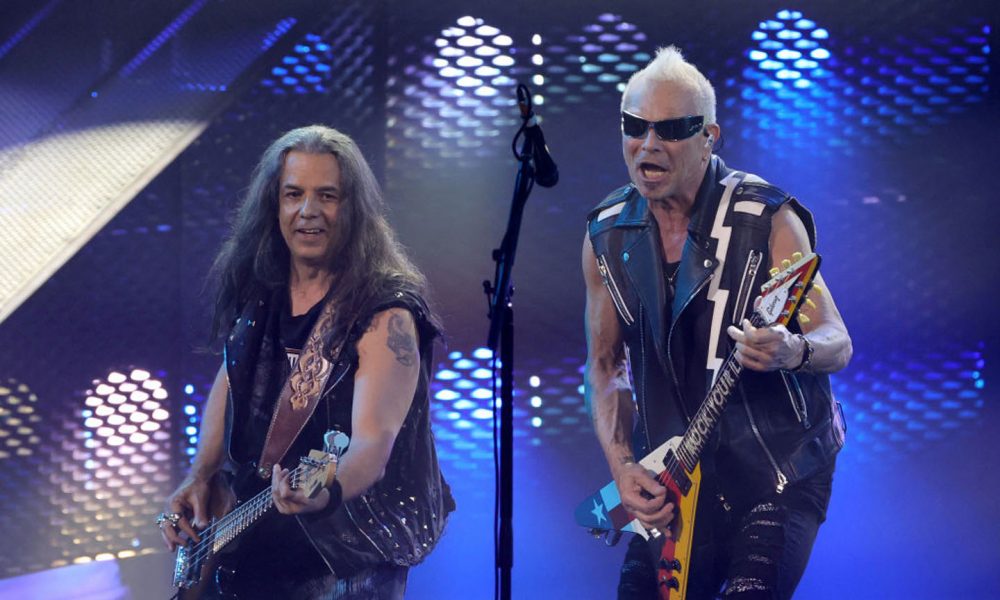 Scorpions have released a lyric video for "The Language Of My Heart", a bonus track on French edition of the band's latest album, Rock Believer. You can check it out below.
Since "Wind Of Change", Klaus Meine has maybe not succeeded in creating a song that is as touching, as emotional, as raw as this one: a guitar solo by Matthias Jabs to start, then the unmistakable voice of the Scorpions frontman picking up the sound and singing: "I walked down to Notre Dame, To say a prayer for Bataclan…"
The lyrical inspiration for "The Language Of My Heart" were the events of almost seven years ago when an attack in Paris at the Bataclan music club tragically killed more a hundred people by gunfire during a concert. In November 2015, Scorpions were the first band to return to the stage and play a show in Paris. It was a moving moment both for the musicians and the more than 20,000 fans who spontaneously sang the French national anthem, "La Marseillaise".
Meine says about "The Language Of My Heart": "It's a tribute to France, with its wonderful culture and our fantastic fans."
Scorpions - The Language Of My Heart (Lyric Video)
Earlier in the month, Scorpions postponed the first three concerts on the European leg of their 2022 world tour due to an unspecified injury suffered by Jabs.
Scorpions will return to North America on the "Rock Believer" world tour with special guests Whitesnake on the David Coverdale-fronted outfit's farewell tour.
Fresh off of their sold-out "Sin City Nights" Las Vegas residency, Scorpions will kick off a two-month-long Live Nation-produced run of dates on August 14 in Toronto, with additional concerts in Los Angeles, Detroit, Chicago, Dallas, and Denver, among others. In addition to Whitesnake, Swedish band Thundermother will be joining the tour.
Rock Believer was released on February 25. The album was recorded primarily at Peppermint Park Studios in Hannover, Germany and was mixed at the legendary Hansa Studios in Berlin, Germany with engineer Michael Ilbert, who has earned multiple Grammy nominations for his mix work with producer Max Martin on albums by Taylor Swift and Katy Perry.