Sheryl Crow, Willie Nelson Among 2023 Rock And Roll Hall Of Fame Nominees
Kate Bush, Soundgarden, Missy Elliott and Joy Division/New Order are also among the stellar names in the running for induction this year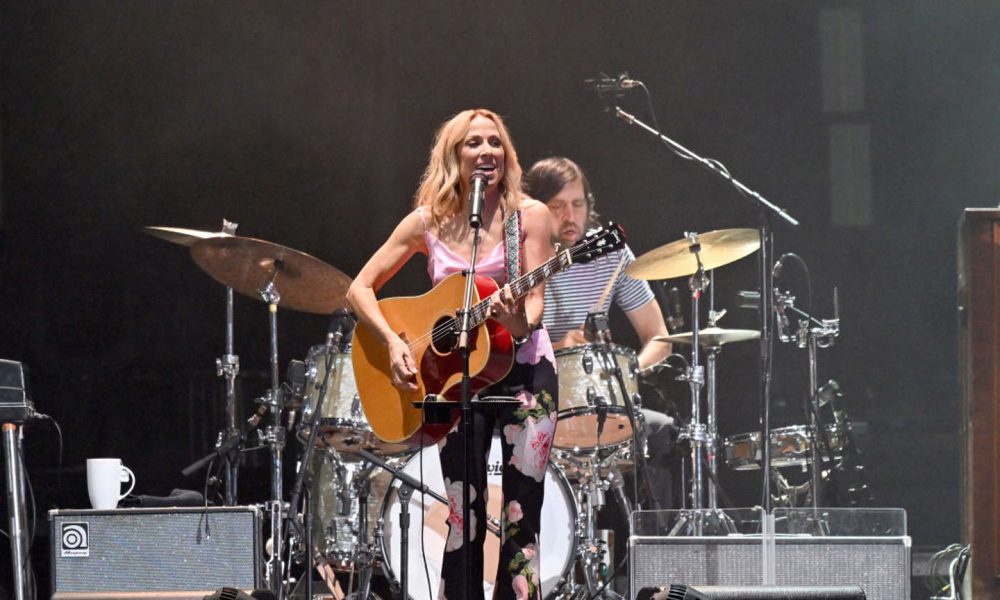 Sheryl Crow, Willie Nelson, Soundgarden and Missy Elliott are among the star names nominated for induction into the prestigious Rock And Roll Hall of Fame in 2023.
Along with the above, the Class of 2023 nominees include rock auteur Kate Bush, metal legends Iron Maiden; post-punk-turned-dance-rock pioneers Joy Division/New Order, eccentric pop icon Cyndi Lauper; pop titan George Michael; rap-metal firebrands Rage Against the Machine; soul vocal pros The Spinners; alt hip-hop progenitors A Tribe Called Quest; garage blues revivalists The White Stripes and caustic US singer-songwriter Warren Zevon.
Of these nominees, eight are first timers (Sheryl Crow, Missy Elliott, Joy Division/New Order, Cyndi Lauper, George Michael, Willie Nelson, The White Stripes and Warren Zevon), and two acts receive the nom within their first year of eligibility (The White Stripes and Missy Elliott).
To be eligible for the Rock And Roll Hall of Fame, an artist's first commercial release must have come out at least 25 years prior to the nomination year. For those with an encyclopedic music knowledge who think, "wait, Missy's debut "Supa Dupa Fly" dropped in 1997, and The White Stripes' first single came out in 1998 – how does that math work out?" there's a reason for it.
The nominating committee at the Rock Hall has recently started meeting the same year the inductees are honored, as opposed to the year before. This means 2023 is a sort of "make-up year" for artists whose first release was in 1997 or 1998. But in the future, when it comes to Rock Hall nominations, you can subtract 25 from the induction year to determine eligibility.
Inductees to the 2023 Rock And Hall Of Fame will be revealed in May, with the induction ceremony taking place this fall. The top five artists selected through fan voting will be tallied along with the ballots from the Rock Hall's international voting body to determine the Class of 2023. Fans can vote online every day through April 28 via the Rock & Roll Hall of Fame Museum website.
"This remarkable list of nominees reflects the diverse artists and music that the Rock & Roll Hall of Fame honors and celebrates," said John Sykes, chairman of the Rock & Roll Hall of Fame Foundation. "These artists have created their own sounds that have impacted generations and influenced countless others that have followed in their footsteps."