Smino Shares Video For 'Ole A__ Kendrick'
Vinyl editions of 'Luv 4 Rent' are out now.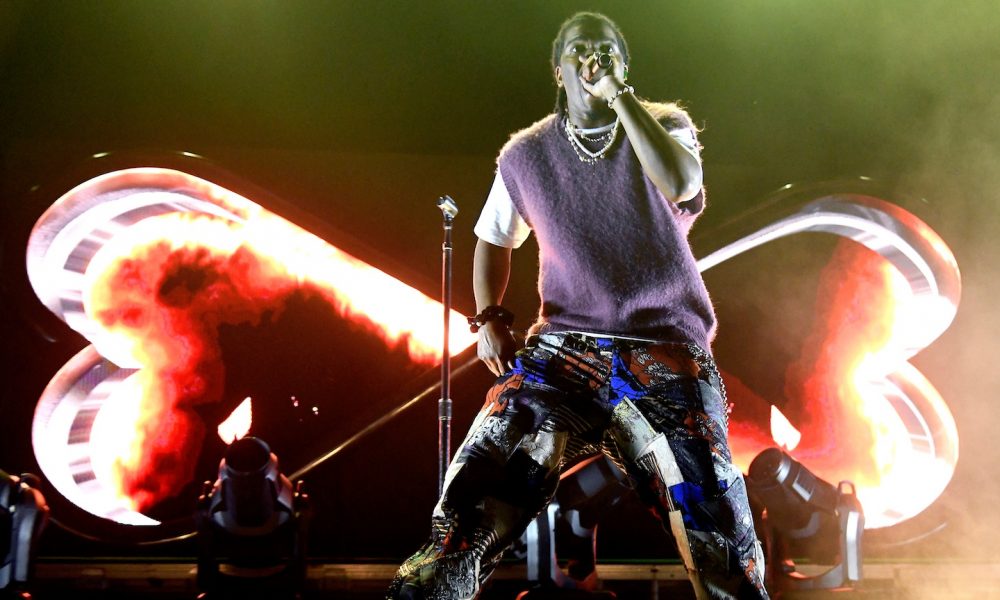 Acclaimed St. Louis artist, rapper, songwriter, and producer Smino has shared the music video for his new single "Ole A__ Kendrick" today. The album is featured on his acclaimed album, Luv 4 Rent, out now via Zero Fatigue/Motown Records.
Shot in Smino's "very fav city" London and directed by Hidji World [Metro Boomin,ASAP Rocky, Latto], the clip opens in a dry cleaners and cuts to a pair of girls on a carousel in wedding dresses. In between, Smino raps to the camera and cruises in reverse atop a classic convertible.
These evocative vignettes mirror the ebb and flow of the track as his instantly recognizable delivery and wiry cadences careen over soul-spiked production. Much like everything he does, "Ole A__ Kendrick" pops off with a funky and fiery vibe all its own.
Luv 4 Rent also continues to resonate and react with audiences. Produced primarily by The Yute (Monte Booker, Groove, Phoelix, Smino) as well as Kal Banx and Childish Major, and narrated by "The Luv Lord," the album serves as an audio representation of the Black experience for millennials. Smino explains, "Luv 4 Rent is based on the different types of love. Bad love, petty love, obsessive love, real good love, family love. It's about the different ways I leant out my heart to the point where I didn't have enough left for myself."
Praising "90 Proof" [with J. Cole], Rolling Stone declared, "Both Smino and Cole have a penchant for unearthing the intertwined roots of hip-hop and blues with tender melodies and concerns…it's why they make an excellent duo when they reconnect on '90 Proof.'" Hypebeast touted the track's "exquisite production work," and Vibe described it as "smooth like a cognac." Other hits on the project include "Pro Freak [with Doechii & Fatman Scoop], "Matinee" [with Kal Banx], and many more.