'Treasure Trove' Compilation 'The Songs of Bacharach & Costello' Out Now
'The Songs of Bacharach & Costello,' compiled by Costello himself, has won widespread early praise from critics.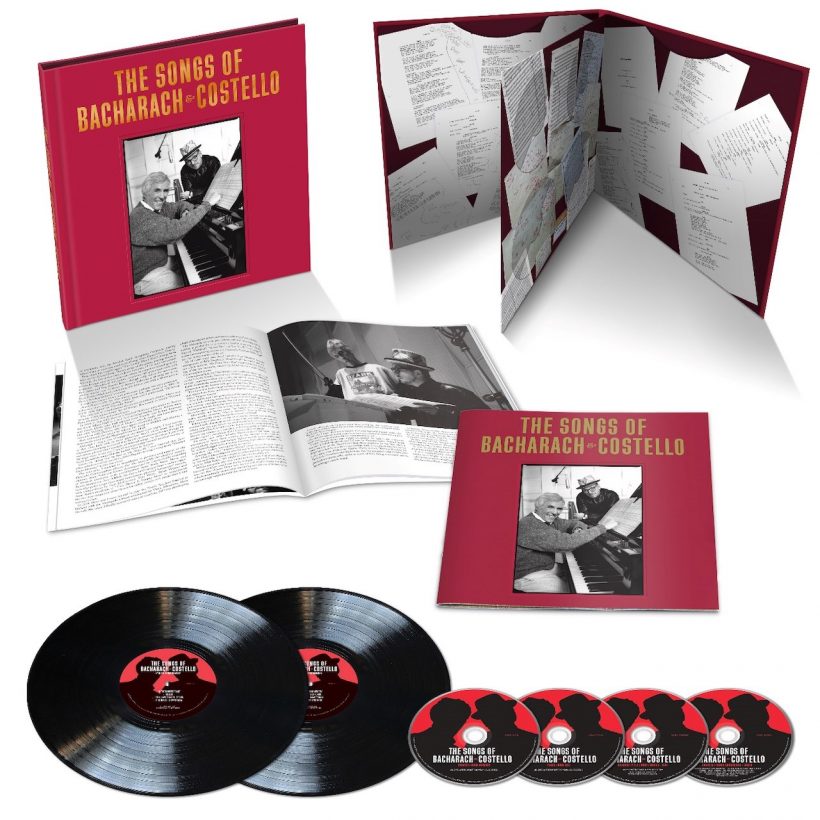 The new collection that gathers together all of Elvis Costello's published work with one of the great composers in popular music history, the late Burt Bacharach, is released today (3). The Songs of Bacharach & Costello, compiled by Costello himself, has won widespread early praise from critics.
Shop the best of Elvis Costello's discography on vinyl and more.
Available via UMe in multiple formats, the boxed set is a celebration of a collaboration between the two songwriters that began in 1995, when Costello wrote the first musical draft of "God Give Me Strength." The song went on to be commissioned for inclusion in Alison Anders' film Grace Of My Heart, won a Grammy nomination, and became the first of a rewarding and productive creative relationship that is documented in full in the new set.
Uncut has awarded The Songs of Bacharach & Costello a 9 out of 10 review, and Mojo gives it four stars. It describes Taken From Life, the new collection within the set that includes the 12 songs they wrote for a proposed Broadway show inspired by their Painted From Memory album, as a "treasure trove within a set that defines how well collaborators can work."
Elvis Costello Unboxes 'The Songs Of Bacharach And Costello'
In other reviews, MusicOMH calls the boxed set "exhaustive and gorgeous" while Analog Planet says that Costello and Bacharach's partnership "is properly celebrated with class and style," describing the set as "a deeply thoughtful project."
The 1998 album Painted From Memory that followed the duo's initial meeting of minds on "God Give Me Strength" has been newly remastered for its 25th anniversary from the original tapes by Bob Ludwig at Gateway Mastering Studios. The new remaster is available on CD and on 140-gram 2LP black vinyl. Side D of the double vinyl edition showcases six songs from Taken From Life, including three newly recorded compositions.
Talking to Uncut about Bacharach and their relationship before Burt's death last month, Costello said: "If you X-rayed these songs like they do old paintings, you'd be surprised that some 'Bacharachian' passages were actually my compositions. When I sketched a bridge that I thought we needed in 'This House Is Empty Now,' Burt replaced it with even more dramatic music.
"Making Painted From Memory, Burt told me, "I don't demand 110 per cent any more, I settle for 98.' Listen to the music in the bridge of 'Alfie,' for which Hal David wrote: 'Until you find the love you've missed, you're nothing.' Burt is an extremist for sure. Extreme in love and invention."
Buy or stream The Songs of Bacharach and Costello.