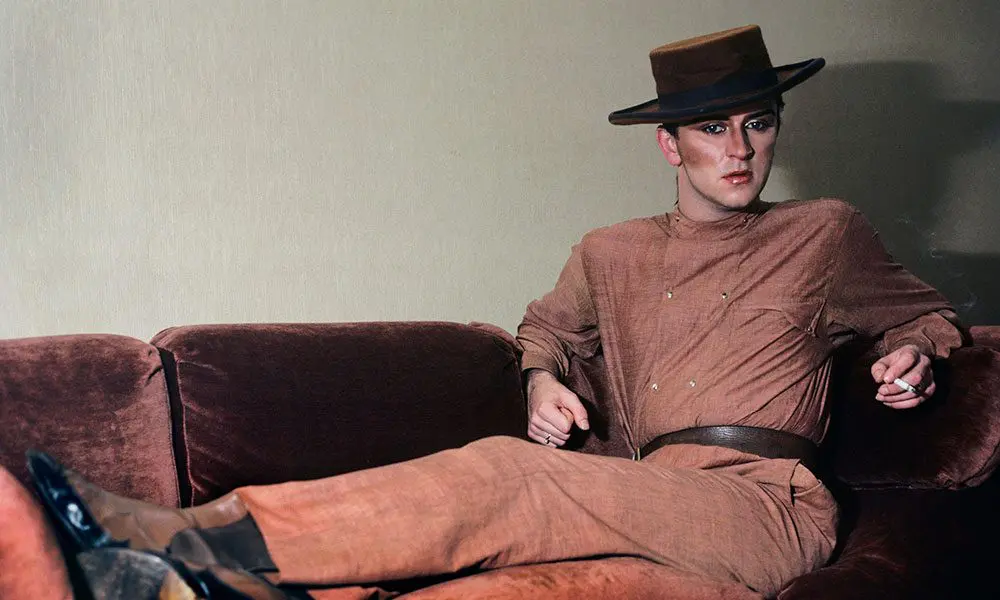 He was born Steven Harrington, on 28 May 1959, and for most of his adult life he was known as Steve Strange, dating from his time as lead singer and frontman of the band Visage, who came to prominence with their 1980 hit, 'Fade To Grey. Sadly Steve passed away on 12 February at a hospital in Sharm el-Sheikh, Egypt aged 55, following a heart attack.
Born in Wales, he saw the Sex Pistols at the Castle Cinema in Caerphilly when he was 16. He began arranging gigs in Newbridge in South Wales and became friends with Jean-Jacques Burnel of The Stranglers, before moving to London and working for Malcolm McLaren. Steve's first band was The Moors Murderers with Soo Catwoman and the band boasted Chrissie Hynde, future Psychedelic Furs drummer Vince Ely, future Clash drummer Topper Headon and the Kid (who was formerly in Adam and the Ants, as Mark Ryan) as members. After recording 'Free Hindley' and a handful of gigs they split up in early 1978.
Later, Harrington briefly joined The Photons as singer but it didn't last long and in 1979 he began calling himself "Steve Strange" and formed Visage, with Rusty Egan and Midge Ure from Rich Kids and Magazine members Barry Adamson, John McGeoch and Dave Formula. Intended as a studio-only project, they signed to the Radar Records and released the single 'Tar.'
In the summer of 1980 Strange appeared in the video for David Bowie's 'Ashes to Ashes' and the foundations of the New Romantic movement were laid. Shortly thereafter, Visage signed to Polydor and in November they released 'Fade To Grey' that made No.8 in the UK and went top ten in Austria, Belgium, Denmark, France and a number of other countries, while hitting the top spot in Germany and Switzerland.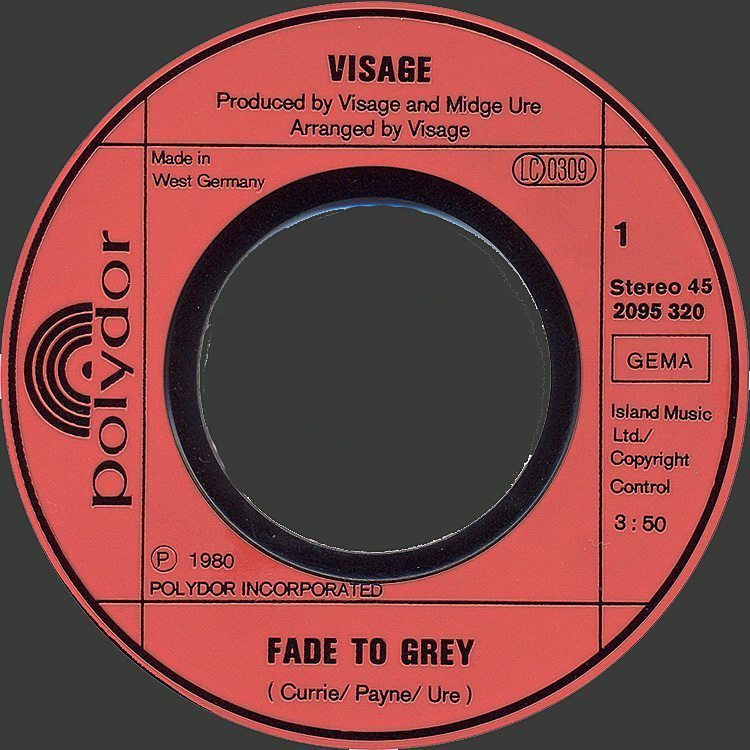 As the band's frontman, Strange became a star and Visage, who went through a number of personnel changes, had a string of hit singles and two hit albums before breaking up in 1985. Strange formed Strange Cruise and signed to EMI, but it was a short lived unsuccessful venture.
Even before success with Visage, Strange and Visage partner Rusty Egan ran a nightclub that the singer hosted and Egan was the DJ. In 1978, they organised "Bowie nights" at Billy's nightclub in Soho, before moving to the Blitz club in London's Covent Garden the following year. Strange's policy was only to admit "the weird and wonderful," which was probably why the club took off. By 1981, Strange and Egan then fronted the "Club for Heroes" in London's Baker Street before moving to the Camden Palace nightclub in 1982, which became one of the most famous venues of the era.
Later in the 1980s, Strange went to Ibiza, Spain, and became key to the budding trance club movement, hosting parties for celebrities such as Sylvester Stallone. In the early 1990s he was the host at the "Double Bass" club in Ibiza.
In the 2000s, Strange put a version of Visage back together again but it proved to be unsuccessful; they really were "of their time." A long-term battle with heroin was a major factor in his life and he suffered a nervous breakdown, but nothing can take away from his significance to the 1980s music scene, and the scene in general.
Following his death friends and former band mates have been quick to acknowledge his importance, with Midge Ure and Rusty Egan observing that "Steve was a major face of the 80s." Boy George tweeted that Steve was "a major part of my life." While Duran Duran frontman Simon Le Bon tweeted that Strange was "the leading edge of New Romantic. God bless him". Spandau Ballet guitarist Gary Kemp dedicated the band's performance in Italy to "a maverick to the end," while his brother and the band's bassist, Martin Kemp, tweeted: "RIP Steve Strange goodbye my dear friend. I will miss you!"
Fade to Grey on Spotify
Format:
UK English