Sting To Be Next Subject Of BBC Two's 'Reel Stories' Series In December
The new show follows episodes featuring Noel Gallagher, Dave Grohl, Kylie Minogue, and Rod Stewart.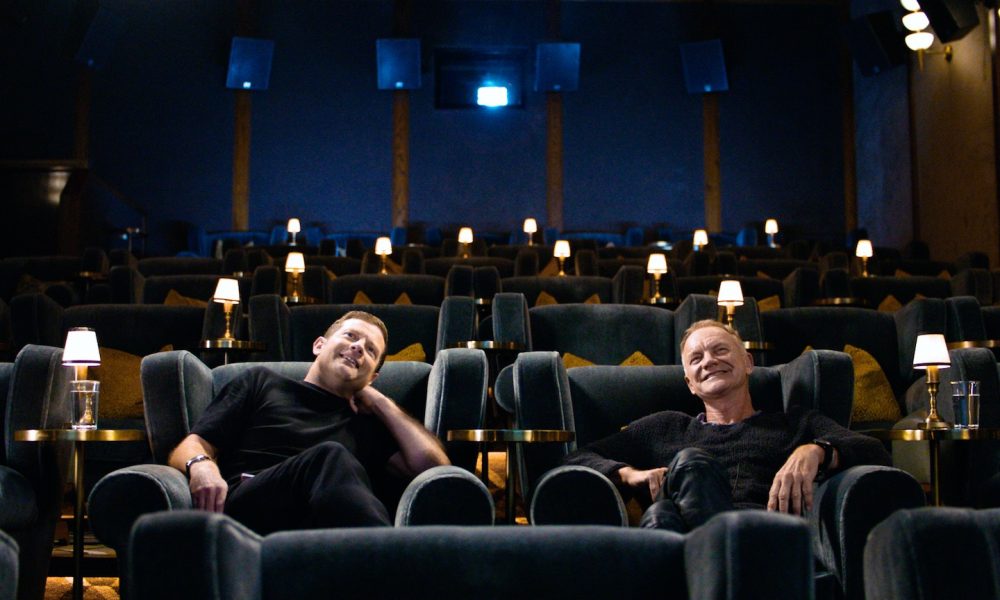 Sting will be the subject of the next edition of BBC Two's Reel Stories series in December. He will join broadcaster Dermot O'Leary for an in depth interview about his stellar career, illustrated by archive performances and other clips which the pair are seen watching together in a cinema.
Much of the footage has not been seen by the star in many years, and in some cases not at all. TV documentation of his career began with The Police's first appearance on the BBC's The Old Grey Whistle Test in 1978 and included his performance at Live Aid in 1985 as well as his reunion tour with the band in 2007. He reminisces about his remarkable life and times in the context of the archive material.
"One of my earliest memories was watching The Police on Top of the Pops," says O'Leary. "I hadn't met Sting before and it was a real privilege to sit down and listen to his story, which spans decades of musical history."
Sting - If It's Love (Official Music Video)
BBC Music TV commissioning executive Rachel Davies says: "Since Reel Stories began in 2018, we've seen some incredible guests – from Kylie Minogue to Dave Grohl – sit down with Dermot to share their personal stories. Sting is one of the UK's most treasured artists and I'm delighted he'll be joining this stellar list of Reel Stories interviewees in December. I know that viewers will love hearing his reflections on his extraordinary career."
Sting: Reel Stories follows episodes in the series featuring Noel Gallagher, Dave Grohl, Kylie Minogue, and Rod Stewart. The new program is commissioned by Rachel Davies and produced by Craft Films and Ora Et Labora.
After turning 70 in October, Sting released his 15th studio album The Bridge last Friday, preceded in early September by the track "If It's Love." The album is set to enter the UK's Offical Albums Chart on Friday (26).
Buy or stream The Bridge.