Tanya Tucker Shares 'Ready As I'll Never Be' End Title Song From New Documentary
Tucker wrote the stirring song with her friend and collaborator Brandi Carlile.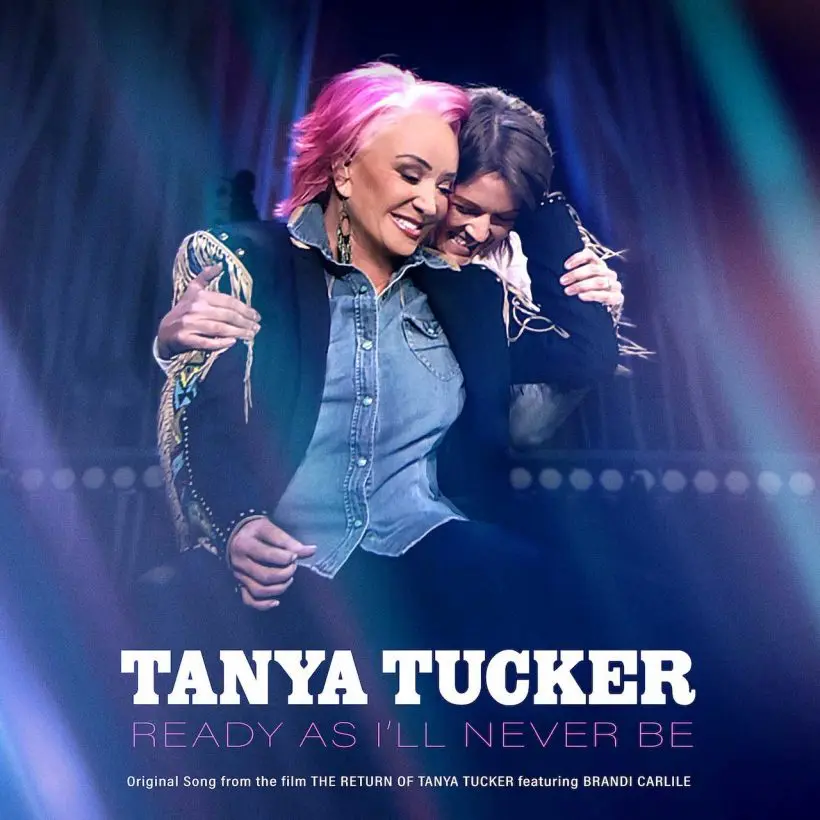 Tanya Tucker's new single "Ready As I'll Never Be" is now available to stream and download, on Fantasy Records via Concord.
The enduring country star wrote the stirring song with her friend and collaborator Brandi Carlile, and it's the song over the end titles of the new Sony Pictures Classics documentary The Return Of Tanya Tucker – Featuring Brandi Carlile. The film, which chronicles the teaming of Carlile and Tucker that led to Grammy glory, makes its theatrical debut in Los Angeles and New York today (21). Directed by Kathlyn Horan, it's already had a strong reception at the Telluride, Toronto International, SXSW and Nashville film festivals.
The song itself is a taster for Tucker's much-anticipated new album, which is due for release in 2023. It's again produced by Carlile and Shooter Jennings, who oversaw Tucker's 2019 "comeback" While I'm Livin', which won the Grammy Award for Best Country Album and Best Country Song for "Bring My Flowers Now." The upcoming album will be the 26th studio set of her career, dating back to her debut Delta Dawn, released when she was 13 years old in 1972.
Tanya Tucker - Ready As I'll Never Be (Visualizer)
Glenn Kenny's review of the documentary for the New York Times avows: "The movie interweaves the contemporary sessions with a very selective – and, while not wholly sanitized, certainly discreet – account of her tumultuous past. Overall it's a better-than-competent piece of fan service and a not unpersuasive bid for an auxiliary youth audience."
THE RETURN OF TANYA TUCKER - Featuring Brandi Carlile | Official Trailer (2022)
In the Los Angeles Times, Noel Murray writes: "This profoundly moving movie covers a different kind of success, as a great musician takes pains to make sure her idol receives some proper respect – the only currency that always matters."
Brian Tallerico, reviewing for rogerebert.com, adds: "What comes through most of all in Horan's empathetic filmmaking and Carlile's constant reassurances is an honest love for Tucker. The worst-case scenario here would be for this comeback to derail, which would mean that the reclamation of the career of an underrated country icon would probably never happen. I found myself emotionally invested in how the album unfolded, worried that something would go wrong."
Listen to Tanya Tucker's best songs in this uDiscover Music story.