Taylor Swift Announces Video For 'Lavender Haze'
The video arrives at midnight.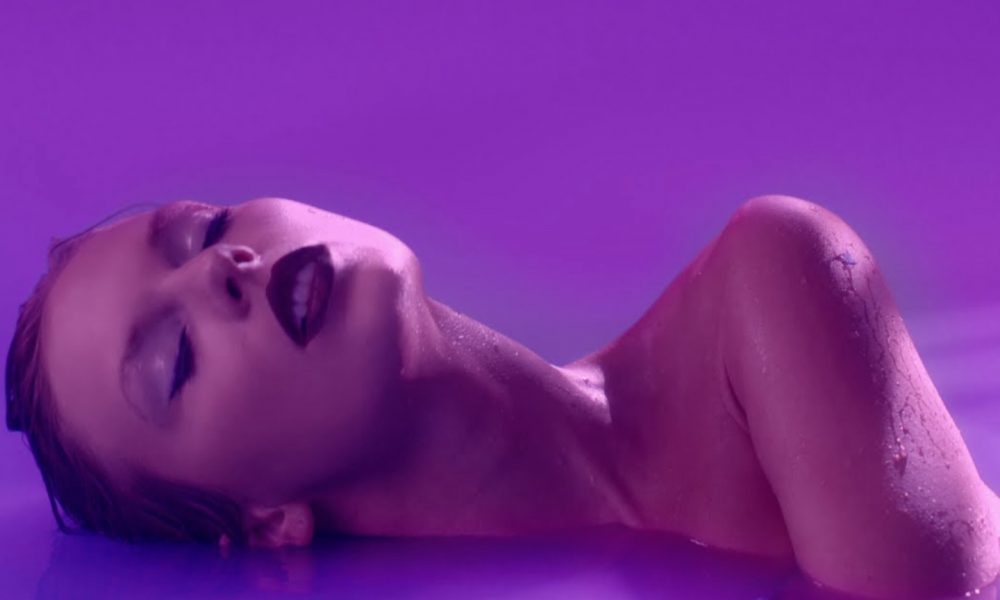 Taylor Swift took to social media this morning, January 26, to announce that she will be releasing a music video for "Lavender Haze" at 12 AM.
Shop the best of Taylor Swift's discography on vinyl and more.
"Meet me at midnight…for the Lavender Haze music video premiere (!!!!!!!!!!!!!)," Swift captioned the post.
In a short teaser clip that accompanies the post, Swift sits on a bed in a t-shirt as purple haze floats across the set. Fans across the world will be counting down the hours until it premieres.
Last week, it was announced that Midnights once again reigned atop Billboard's Top Album Sales chart, as the album spent its 12th consecutive (and total) week at No.1 on the list dated January 21. The album sold 25,000 copies in the U.S. in the week ending January 12 according to Luminate.
Midnights now has the most weeks at No.1 on the Top Album Sales chart since the Frozen soundtrack settled at No.1 for 13 nonconsecutive weeks in 2014. Midnights has the most weeks in a row at No.1 since the Titanic soundtrack logged all 16 of its No.1 weeks consecutively in 1998.
Earlier that week, it was announced that "Anti-Hero" once again landed at No.1 on the Billboard Hot 100 songs chart, logging an eighth total week on top. With its latest run at No.1, Swift revised her longest Hot 100 reign, surpassing the seven weeks at the top for "Blank Space" in 2014-15.
"Anti-Hero" has quickly become an all-time cut in the Taylor Swift discography. Recently, the song became the No.1 song across US radio stations, making Swift the first artist to have landed on the top of Billboard's Radio Songs chart in the 2000s, 10s, and 20s.
Swift earned her seventh Radio Songs chart-topper, tying Maroon 5, Katy Perry, and Usher for the fourth-most No.1s dating to the chart's beginning in December 1990. Rihanna leads with 13, followed by Mariah Carey (11), and Bruno Mars (nine).