Taylor Swift To Be Given Innovator Award At 2023 iHeartRadio Music Awards
The star will be celebrated for her music and advocacy for women's rights and the LGBTQ+ community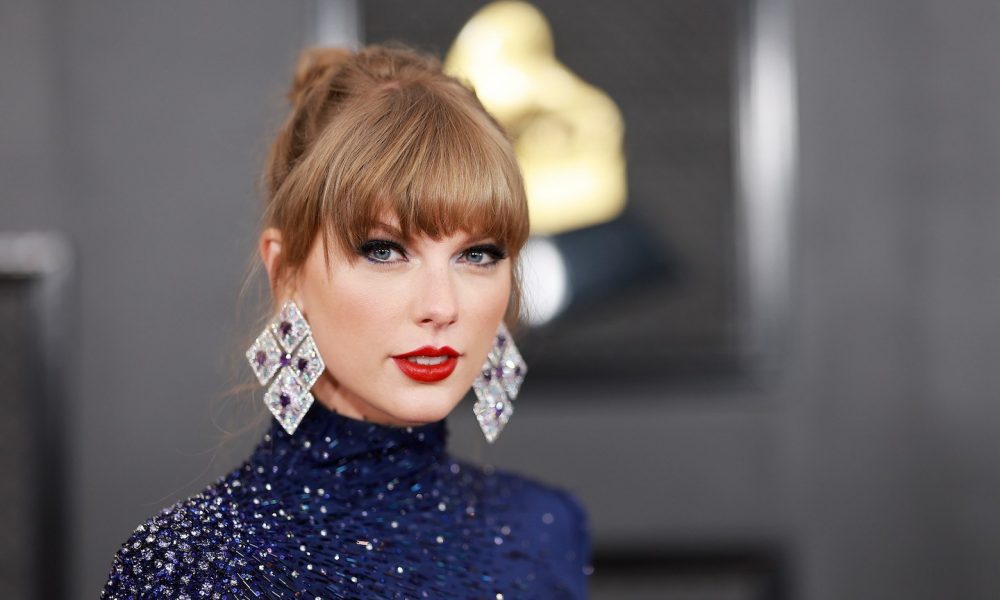 Taylor Swift will be given the 2023 iHeartRadio Innovator Award at the 2023 iHeartRadio Music Awards, it has been announced.
The annual awards show will take place at the Dolby Theatre in Los Angeles' Hollywood district on March 27.
Swift is being given the honor thanks to her musical achievements, as well as being "an advocate for women's rights and the LGBTQ+ community, using her music and platform to inspire young people to use their voting power."
Previous recipients of the iHeartRadio Innovator Award include Pharrell Williams, Justin Timberlake, U2, Bruno Mars, Chance The Rapper, and Alicia Keys.
The iHeartRadio Music Awards celebrates the most-played artists and songs across iHeartRadio stations and the iHeartRadio app. Currently, Swift's Midnights single "Anti-Hero" is the most-played song across the network.
The new honor follows Swift claiming the IFPI's 2022 Global Recording Artist Of The Year award last month. The trophy recognizes the year's best-selling act across physical sales, downloads, and streaming worldwide. This is the third time the pop icon has won the award, making her the most successful artist in its 10-year history.
Meanwhile, the pop superstar recently shared a behind-the-scenes video for the making of the music video for her latest single, "Lavender Haze."
The video featured Swift serving as actor and director in the video, starting with a conversation between her and co-star, Laith Ashley, about his role. "I didn't expect for her to share anything with me," Ashley said. "I was like, I'm kind of just here… I don't want to say a prop, but a model. But she went into detail as to what my role was in the video, so I'm really happy to be a part of it."
The clip followed the launch of a new range of merchandise ahead of Swift's Eras tour. The "Through the Eras" collection features 10 T-shirts, each themed to a separate album by the megastar — from her 2006 self-titled debut and 2010's Speak Now to 2020's dual Folklore and Evermore and 2022's Midnights.