Teyana Taylor Announces As Afropunk Headliner
The festival is set for August 26 and 27 at the Greenpoint Terminal Market.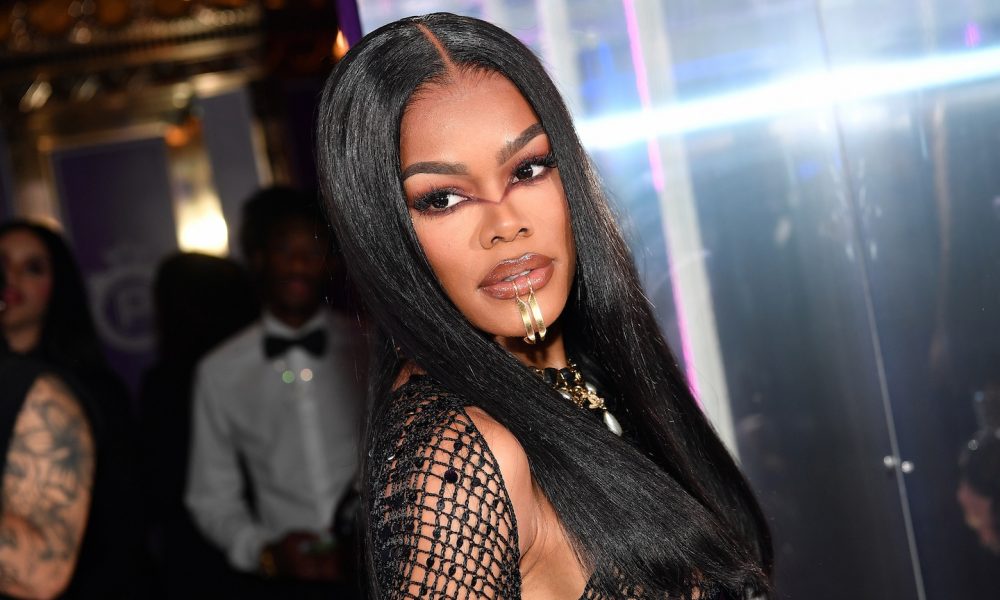 Afropunk Brooklyn has announced the addition of Teyana Taylor to the lineup as the Sunday Night headliner. Renowned for more than a decade as a singer, actress, dancer, and choreographer, Teyana's upcoming headlining performance will be her first at the celebrated event.
Teyana Taylor replaces Jazmine Sullivan on the bill, topping an eclectic lineup that includes co-headliner Flying Lotus, plus Joey Bada$$, Vince Staples, Toby Nwigwe, Baby Tate, Sudan Archives, and more. AFROPUNK BROOKLYN returns on August 26-27 at a new venue, Greenpoint Terminal Market.
In July, Taylor headlined the Harlem Festival Of Culture alongside Muni Long, Fat Joe, and Wyclef Jean. Spanning across three days (July 28–July 30), HFC took over Randall's Island and featured mainstage performances from some of the biggest names in music, interactive art installations, a curated culinary court, and a reimagined Mart 125 Marketplace powered by SheaMoisture.
The weekend also included more intimate concert events at The Apollo in partnership with the legendary theater as well as a variety of activations throughout Harlem to showcase the multi-faceted community's vibrancy. Inspired by the groundbreaking Harlem Cultural Festival of 1969, this new music festival experience re-centered Harlem as the mecca of Black culture—underscoring its global impact as the epicenter of innovation and artistic expression—and reinforced New York City's role as the ultimate entertainment destination and cultural capital of the world.
The recent appearances are an exciting turn for Taylor fans, as the artist announced her farewell tour back in 2022, titled The Last Rose Petal 2… Farewell Tour. The multi-hyphenate talent initially took to social media to share her plans. "How lucky am I to have something that makes saying goodbye so hard," she captioned. "However for every goodbye God makes the next hello closer. Come out and watch me, leave it all out on the stage… One last time… Just for you [and] as my last rose petal falls, I say farewell…"