The Weeknd's 'The Idol' Soundtrack Inspired By 'The Wall' And 'Purple Rain'
The upcoming HBO series will premiere on June 4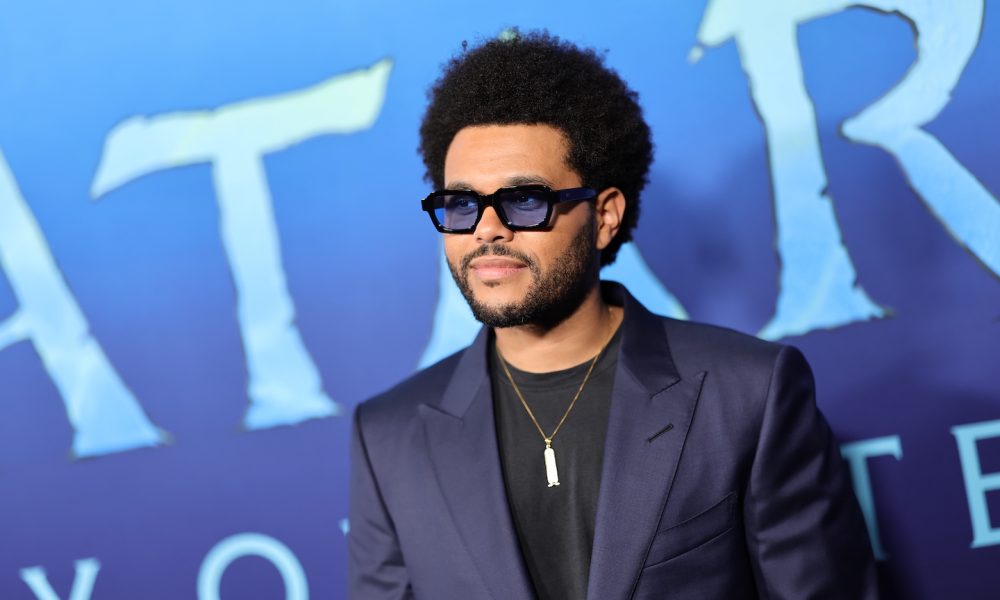 The Weeknd has created the official soundtrack for his upcoming HBO series, The Idol, drawing on inspiration from Pink Floyd and Prince.
The show, which is being helmed by Euphoria's Sam Levinson, is set to premiere next month on HBO's streaming platform, Max.
In a recent interview, The Weeknd revealed his plans for The Idol soundtrack and shared the albums and soundtracks that have been inspiring him on the project. "I've been inspired by The Wall and Purple Rain and when Bowie was doing it," he told Interview magazine.
"But even films like Shaft, the music is literally telling the story of the film. But I want to take it to the next level. I want to challenge myself, and I feel like, as a musician, I'm the best I've ever been."
Elsewhere in the interview, the star confirmed there would be a "whole album" of music accompanying The Idol. "I'm not shying away from making music," he said. "It's just adding another element to my already crowded schedule."
The Weeknd also shared a teaser for the soundtrack on Twitter last week (April 12). In the short video, he stood behind a studio mixing console, watching string musicians play in the booth. "THE IDOL VOL. 1," he captioned the post. "Coming soon (double fantasy & jealous guy just a taste)."
Ahead of The Idol's streaming premiere in June, it will debut at Cannes Film Festival next month at the Out of Competition part of the event, which runs between May 16-27. A new teaser for the show, which follows aspiring pop star Jocelyn (played by Lily-Rose Depp) as she tries to reclaim her throne following a nervous breakdown with the help of a self-help guru and nightclub owner Tedros (The Weeknd).
A new teaser was shared for The Idol yesterday (April 17), which sees Jocelyn beginning her entanglement with Tedros.
Meanwhile, in March, The Weeknd was named "statistically" the most popular musician in the world by the Guinness World Records. The new title was given to the star after he became the first artist ever to surpass 96 million and 100 million monthly listeners on Spotify.
Listen to the best of The Weeknd on Apple Music or Spotify.