The Who Announce 'Who's Next/Life House' Set Containing Pete Townshend's Vision Of The Future
The set contains the suite of songs in which Townshend foresaw the invention of the internet and the advent of virtual reality.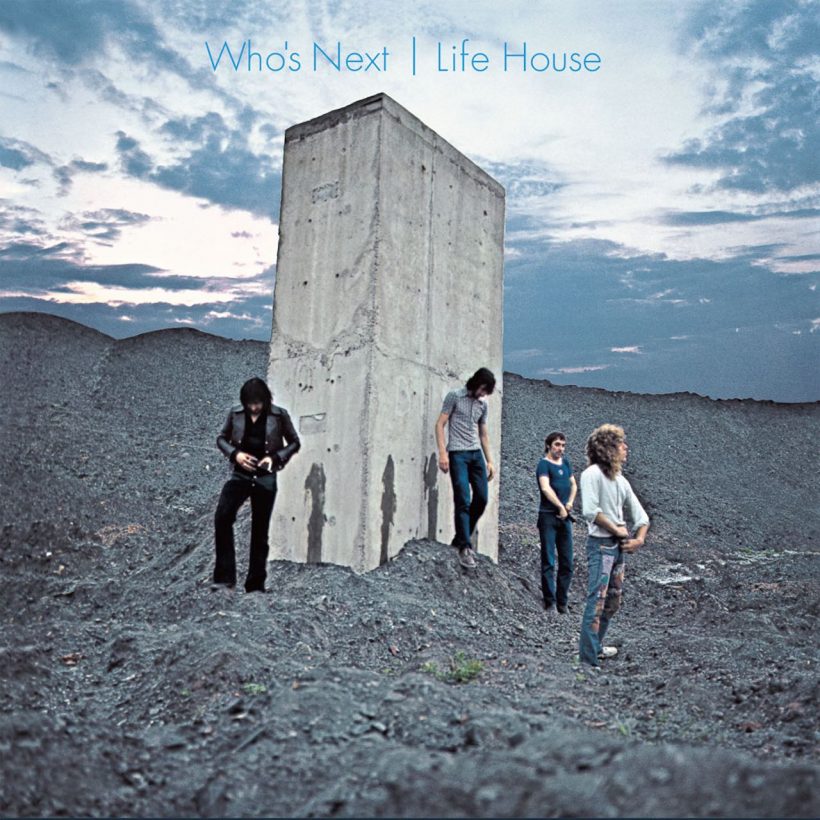 A lavish, multi-format Super Deluxe boxed set featuring The Who's 1971 classic Who's Next album and the complete, abandoned Life House project that led up to it will be released by UMR on September 15. Who's Next/Life House is now available for pre-order.
The set contains the suite of songs in which Pete Townshend foresaw the invention of the internet, described the advent of virtual reality and of a pandemic-style lockdown. The multiple-disc editions will contain no fewer than 155 tracks, of which 89 are previously unreleased and 57 feature new remixes.
The new release will form a complete picture of Townshend's prescient work, from the audacious Life House project that he began in 1969 as a follow-up to Tommy, and on to Who's Next, which saw him and his bandmates, Roger Daltrey, John Entwistle, and Keith Moon, at the height of their individual and collective powers.
Across the course of ten-CD and multiple vinyl sets, Who's Next/Life House sets out Townshend's vision of a world beset by climatic catastrophe and pollution, the curtailing of personal freedom, and a population seduced by an entertainment "Grid" via the use of virtual reality experience suits.
The Who's Next/Life House Super Deluxe edition will include 10 CDs, all remastered from the original tapes by longtime Who engineer Jon Astley, as well as a Blu-ray Audio disc with newly-created Atmos & 5.1 surround mixes of Who's Next and 14 bonus tracks by progressive rock hero Steven Wilson.
Demos, sessions, concerts
The 155-track format features Townshend's demos for Life House; The Who's 1971 session recordings at the Record Plant in New York; sessions at Olympic Studios in southwest London from 1970-1972; and two newly mixed and complete 1971 concerts from London's Young Vic Theatre and San Francisco's Civic Auditorium.
The box set also has a 100-page hardback book with Townshend's new introduction and sleeve notes by Who experts and compilers Andy Neil and Matt Kent. The set also offers Life House – The Graphic Novel, a newly commissioned, 170-page hardback book overseen by Townshend that looks into the story behind the project.
The set is completed by the inclusion of a 20" x 30" poster of a Who gig in Sunderland, England, on May 7, 1970; a 25.5" x 34.25" poster of a date at Denver Coliseum, Denver, CO on December 10, 1971; a 20-page concert program from the Rainbow Theatre in London on November 4 that year; a 16-page program from The Who's October/November 1971 tour of the UK; a collectible four pin button set; and an 8" x 10" colour photo of the band with printed autographs.
The album will also be available as limited edition 4-LP and 3-LP sets which feature, respectively, the first-ever complete release of the 1971 San Francisco concert and vinyl replicas of Townshend's original Life House. The original Who's Next will also be released as a 1-LP half-speed remaster completed at Abbey Road Studios, and in other exclusive single vinyl versions.
'A portentous polemic'
In his introduction, Townshend describes Life House as "a portentous polemic about the coming of a nation beaten down by climate issues and pollution." The project, conceived as part film script and part blueprint for a "live musical experiment," put him under great strain, but as he writes, "some wonderful music came from the project, and the idea has always held me in thrall, partly because so many of the strands of the fiction seem to be coming true."
Pre-order Who's Next/Life House, which is released on September 15.