Ville Valo Announces Final 'Neon Noir' Show At London's Iconic Royal Albert Hall
The one-off finale will follow the musician touring the US with Black Veil Brides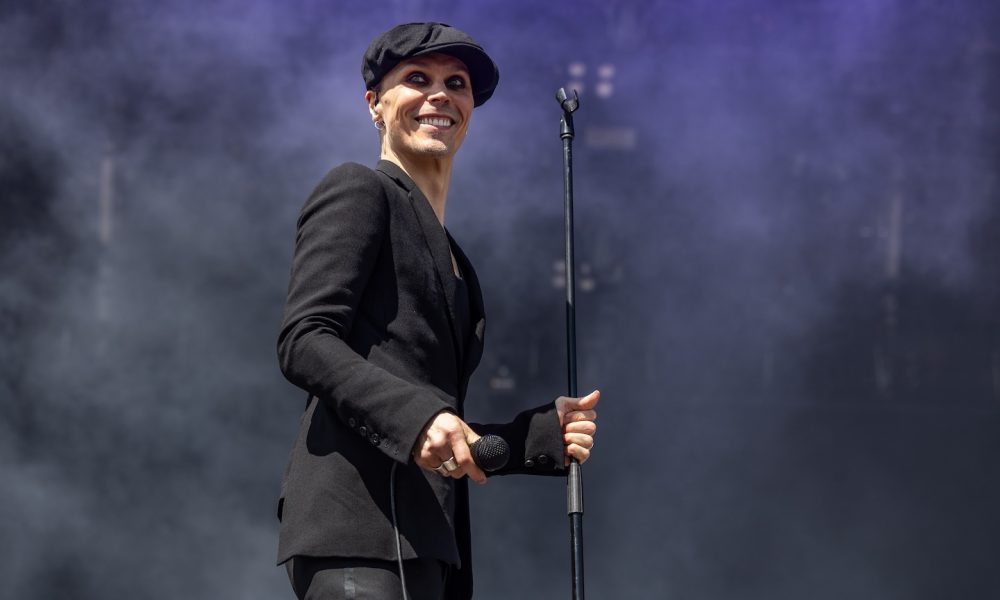 Ville Valo has announced a new, one-off show in London that will mark the end of his promotion around his debut solo album, Neon Noir.
The finale gig will be held at the iconic and historic Royal Albert Hall on May 10, 2024, where Valo will be joined by special guests Eivor and Zetra. Tickets will go on general sale on Friday (September 15) and will be available to purchase here.
The show will not only mark the end of Neon Noir but also wrap up the artist formerly known as HIM's latest reincarnation. "The idea behind VV and Neon Noir was to symbolically finish what HIM started, and after the bangs and whimpers at the Royal Albert Hall, it's time to reshuffle the pieces of the puzzle once again and give Herbert West a shout," he said in a press release.
"I had no expectations whatsoever when releasing music under the banner of VV, so I've been quite shocked to see people still find my kind of racket enjoyable, warts and all. Touring has been way less painful than I dared to hope, and as we say in Finland, it fits my arse like a glove. A mourning glove from a bygone era."
Valo is currently on the road in North America as part of a co-headlining tour with Black Veil Brides. The run kicked off in Louisville, KY, on Sunday (September 10) and will continue through October 20, when it wraps up in Riverside, CA. For full dates and to find any remaining tickets, visit Valo's official website.
Neon Noir was released in January and was inspired by everyone from Edgar Allen Poe to Charles Bukowski. Valo said at the time of release that he believed the album "some much-missed glitter all over modern-day doom and gloom" and described the record as "12 lessons in reckless abandon without spilling the red."
Buy or stream Neon Noir. View Ville Valo's UK tour itinerary below.
May 10 – London, UK – Royal Albert Hall