Wanda Young, Of Iconic Motown Group The Marvelettes, Dies At 78
The Marvelettes were one of the most influential groups of the Motown era, thanks to their No.1 hit 'Please Mr. Postman,' which became the first No.1 hit for the Detroit label.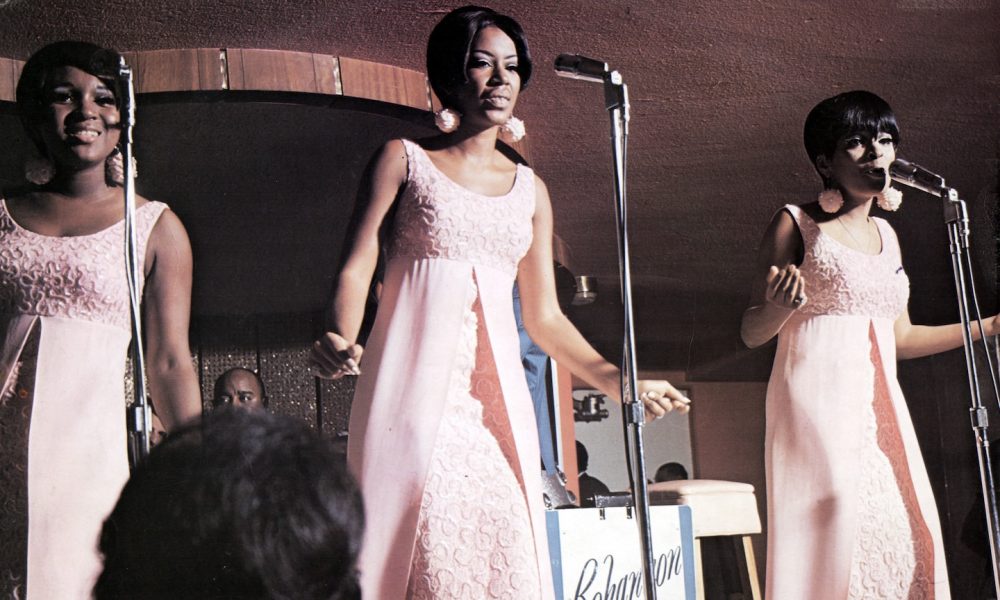 Wanda LaFaye Rogers, better known as Wanda Young, co-lead singer of the massive Motown group The Marvelettes, has died. She was 78. Her passing was confirmed by her former labelmate Claudette Robinson of The Miracles.
No other details on her passing have been confirmed, this story is still developing.
The Marvelettes were one of the most influential groups of the Motown era, thanks to their No.1 hit "Please Mr. Postman," which became the first No.1 hit for the burgeoning Detroit label.
The group initially formed while attending Inkster High School, located in a suburb of Detroit, and called themselves the Casinyets, a contraction of "can't sing yet." In 1961, they entered the school talent contest, knowing the winners would get an audition with Motown.
Motown was impressed by their audition but told them to come up with original material.
Group member Georgia Dobbins asked her songwriter friend, William Garrett, if he had anything for them, and he offered up a blues song called "Please Mr. Postman." Dobbins ended up reworking the song with new lyrics but kept the title. Original member Gladys Horton planned on dropping out of the group to take care of an ill family member, and her search for a replacement led her to Wanda Young, a nursing student and recent graduate from Inkster High.
Young performed with the group for producers Brian Holland and Robert Bateman who loved their song. They rehearsed for two weeks and recorded it with 22-year-old Marvin Gaye playing drums. Motown founder Berry Gordy then re-named the girls, The Marvelettes, and the song began its climb to the Hot 100.
"We were all surprised when 'Postman' hit so big," member Katherine Anderson told the group's biographer, Marc Taylor. "The most surprised was Motown."
"Motown became even more known once we hit with Please Mr. Postman.' In my opinion, where Motown wanted to go. The Marvelettes came in and kicked the door open."
Wanda was on backup but added vocals to Gladys Horton's lead performance. The track was released on August 21 on Motown's Tamla label. It took summer and autumn to climb the charts, but the Billboard summit surrendered to its charms that December.
Gladys and Wanda had always shared lead singing duties, with Gladys singing the early hits and Wanda singing Smokey Robinson's songs.
"[Wanda Young] had this little voice that was sexy to me, a little country kind of sexy voice. I knew if I could get a song for her, it would be a smash," said Robinson.
Robinson took to Wanda's unique voice and gave her some of his most memorable songs, including 1965's "Don't Mess With Bill" and the following year's "The Hunter Gets Captured By The Game." Soon after, there was "My Baby Must Be A Magician," ignited by Marv Tarplin's guitar intro and Temptation Melvin Franklin's basso profundo.
"Magician" can be found in Sophisticated Soul, one of Motown's best albums of the late 1960s, with two tracks, including "Destination: Anywhere," authored by the company's third-generation of ace writer/producers: Nick Ashford and Valerie Simpson.
Wanda's magic was also evident in "When You're Young And In Love," a 1967 cover of a Van McCoy tune, produced by the team behind Jimmy Ruffin's "What Becomes Of The Brokenhearted."
Both recordings featured spoken introductions by Young and Ruffin, respectively, although these were edited out for single release. With "When You're Young And In Love," the Marvelettes captured British hearts: it became their sole UK Top 20 hit (charting higher than in America), while a remake by the Flying Pickets reached the Top 10 in 1984.
Stevie Wonder remembered playful ribbing from Wanda during the Motown days. In an interview with Goldmine from 1999, he said, "Martha Reeves used to show me all the new dances to do. I was very fortunate to meet a family like the Gordy family, like Motown. Everyone over 11 was a parent. Clarence Paul loved me like his own son. He was like a father, like a brother and friend. Esther Edwards, Berry Gordy's sister…all the musicians and artists watched over me. Wanda [Young] of The Marvelettes would always tell me when she thought I was eating too much candy. I wish kids today could have the same kind of caring expressed and shown to them."
Wanda went on to marry Bobby Rogers of The Miracles in 1963 and later took a departure from the group (along with other members) to raise a family. But when Ian Levine formed his Motorcity Label in the UK, Gladys and Wanda re-formed the Marvelettes with two new female singers and The Marvelettes…Now! was released in 1990.
The Marvelettes' place in popular music history is also underpinned by other interpreters including Ella Fitzgerald, Blondie, the Carpenters (they also cut 'Beechwood 4-5789'), Jerry Garcia, Massive Attack, and Grace Jones and their songs' use in Hollywood soundtracks, such as Martin Scorsese's Mean Streets and Alan Parker's The Commitments.
The original Marvelettes were inducted into The Rhythm & Blues Foundation's Hall of Fame in 1995 and The Vocal Group Hall of Fame in 2004. The group may have quietly disbanded in 1969, but the music endures.
Though Wanda Young has departed this planet, her voice will continue to reverberate amongst generations of musicians and fans alike.