Watch Brian Wilson's Star-Studded 80th Birthday Video
Elton John, Bob Dylan, Questlove, and Carole King were among those celebrating the singer-songwriter's 80th birthday.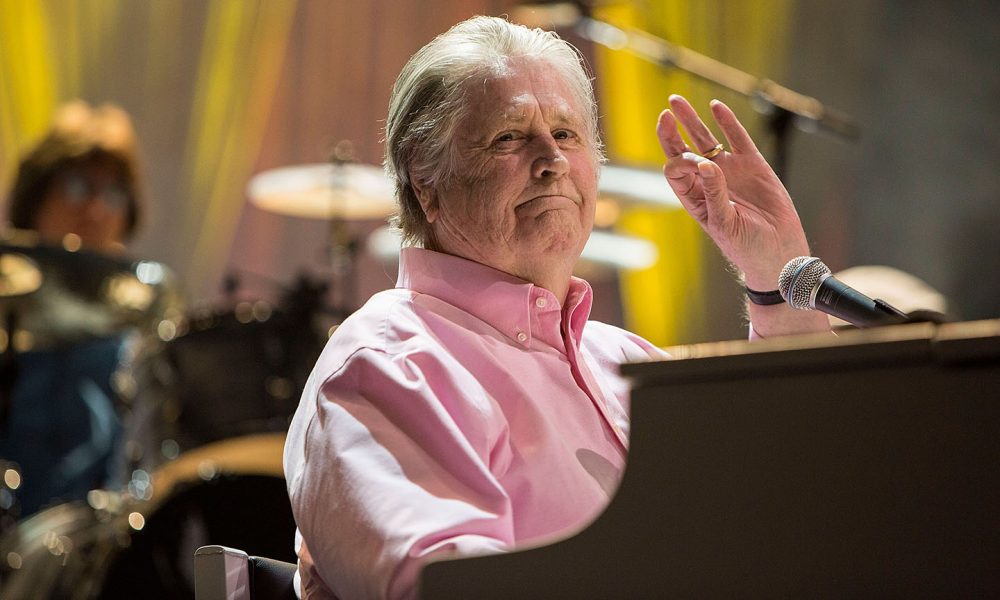 Brian Wilson turned 80 on June 20, and the man behind The Beach Boys' immortal tunes was greeted by a warm, loving video tribute from a long list of famous friends, collaborators, and admirers.
Back in the '60s, when Wilson was turning out legendary songs like "God Only Knows," "In My Room," and "Surfer Girl," there was an acknowledged (though friendly) artistic rivalry between him and Paul McCartney, with the two inspiring each other to greater aesthetic triumphs. So, it's only fitting that Paul should end up edging out Wilson in reaching octogenarian status, with McCartney hitting 80 just two days before the Beach Boy.
The outpouring of affection and respect that fills the aforementioned birthday video offers a hint at just how influential Wilson and his work have been to multiple generations and genres. And the clip contains only a small sampling of the countless artists who have been inspired by Wilson over the years.
Happy 80th Birthday, Brian!
When you've got Elton John declaring, "To me you're the only real pop genius in the world," you know you've got something going on. Barry Gibb, meanwhile, tells Wilson, "I followed you all of my life…. I was floored by your inspiration." Graham Nash and David Crosby may have fallen out with each other, but they both express their love of Wilson, with the former pleading, "please keep writing all your wonderful music," and the latter asserting, " I love your music, always have."
The Monkees' Mickey Dolenz belts out a bit of The Beatles' "Birthday." Three Dog Night's Danny Hutton calls Wilson, "my friend, my brother, my mentor." Joe Walsh cranks out the intro to "California Girls" on guitar. Lyle Lovett tells Wilson, "Getting to sing 'God Only Knows' in front of you at your Kennedy Center honor is a highlight of my career and my life."
Bob Dylan closes the video by crooning "Happy Birthday" to Brian. There are plenty more well-wishers, including John Fogerty, Carole King, Smokey Robinson, Jim James, Jeff Bridges, Cameron Crowe, Chuck D, Fleet Foxes, and Questlove, all honoring Wilson's legacy as he enters his eighties.