xPropaganda Premieres Powerful New Single 'Don't (You Mess With Me)'
The track is taken from the reunited band's new album, 'The Heart Is Strange'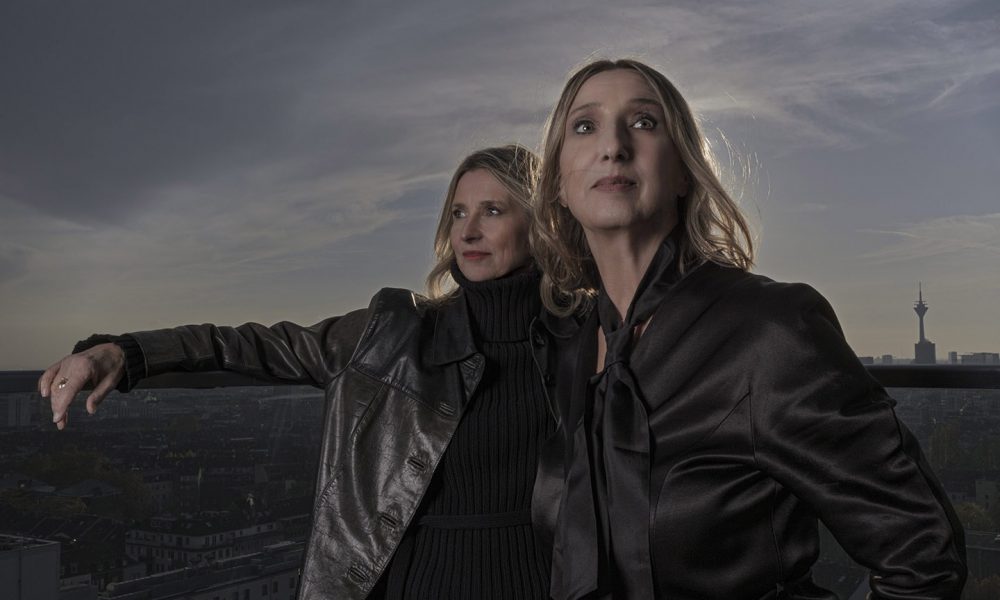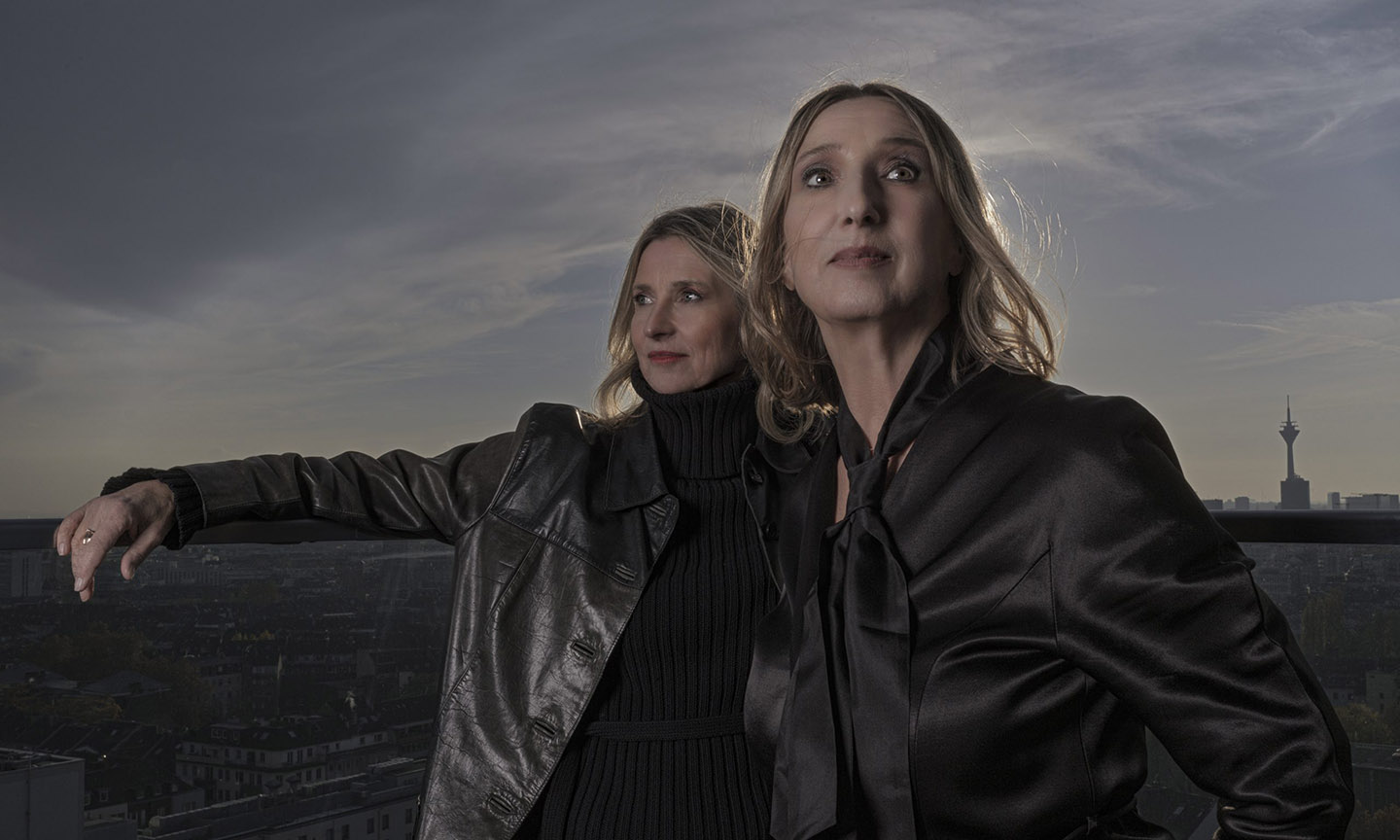 xPropaganda has premiered the video for its new single "Don't (You Mess With Me)," which will feature on its new album The Heart Is Strange.
The band is made up of Claudia Brücken and Susanne Freytag, two members of the German synth-pop band Propaganda, which split up in 1990 after releasing only one album, A Secret Wish.
In 2018, Brücken and Freytag reformed under the name xPropaganda and headlined two sold-out shows at London's The Garage that spring. They also were asked to join Heaven 17 as its support band on its tour later that year.
Now, the duo has reunited with producer Stephen Lipson (Paul McCartney, Annie Lennox, Ronan Keating) who worked on A Secret Wish, to create The Heart Is Strange. The album will be released by UMC on the ZTT label on May 20 and will be accompanied by a return to The Garage on May 24.
"Don't (You Mess With Me)" is the first track to be taken from the upcoming record. "You better keep your distance/And don't you mess with me," they sing over metallic synth-pop, switching between English and German as the song continues.
The single comes with a video that finds Brücken, Freytag, and Lipson in a completely white room, black outfits, furniture, and instruments contrasting with their surroundings. Watch it below now and read on for the band's thoughts on the track, its reunion, and what the future of xPropaganda looks like.
xPropaganda - Don't (You Mess With Me)
xPropaganda began life in 2018 for two headline shows in London. How did that then expand into working on new music and why did that feel like the right time to begin that new journey?
"We had a very positive and encouraging response to those shows and it made us realize more than ever that Propaganda was an unfinished idea worth developing. This is why we were called xPropaganda at those shows – we were ex Propaganda, and we didn't want to pretend this was the original group, with all the original members, but that it was definitely a new stage. We also wanted a name that made it clear we were the same group, playing their music, but we were a new group with a new energy. X sort of became the symbol for this new energy.
"There were plenty of ideas we had about continuing the group and we thought that if we were going to do more shows as xPropaganda it would be important to have some new songs, more than just from A Secret Wish. If that was to properly connect a new version of the group with the original version, the one that worked with the ZTT label in 1984 and 85 and made just that one album, we needed to work with the group's original producer. Stephen Lipson was a considerable part of the sound of the group – it was the way ZTT worked, that attention to sound, and it was a development of that sound that we wanted for our new songs. Stephen always loved what we did – and he did – as Propaganda and joined us to help write new songs along with John Williams.
"This made us seem like a group, not just Claudia and Susanne singing the songs of Propaganda, and it was a group that supported each other, that was on a common mission, and became closer along the way. As the two of us worked on this new material with Stephen and John we realized that in fact what we were working on was not just songs to sing live but the follow-up to the Propaganda of A Secret Wish. It wasn't necessarily the plan but it became the plan. I think we knew it all along."
In the intervening years between Propaganda splitting up and the formation of xPropaganda, you've worked on your own projects and with other musicians. What was beginning to work together again, and with Stephen Lipson, like compared to your first period together?
"Weirdly it didn't seem as though there had been many years between us first collaborating and now. There was obviously a long gap between us working together but it also seemed like it had just happened. Nothing seemed forced. We were clearly in the mood and everything flowed very naturally. The three of us along with John seemed to know intuitively what we needed to do to make Propaganda become xPropaganda. While Stephen was recording and mixing A Secret Wish it was mostly the two of us in the studio with him anyway, and that relationship continued very smoothly and productively into the new sessions. It might not have worked at any point in the intervening years, but we all seemed to have the same perspective on things, the same end in mind. The time was right to imagine a follow-up album to A Secret Wish that seemed to belong with it and add to it without merely repeating its basic dynamic.
You've said you thought it was a shame that A Secret Wish was the only album Propaganda made. How closely would you say The Heart Is Strange keeps to the direction you would have gone in if you had made a second album straight after your debut? How have your influences and how you feed them into your music changed or stayed the same since that time?
"We are all different with new experiences and new influences and new ways of making connections, and it seemed that if we had made a second album soon after the first, or in the 90s or 00s, it actually wouldn't have been the right time to do it. We felt more like a group than we did the first time! There was more emotional intelligence in the room than there was when we were younger. Everyone else in this new group made the others feel better and we were all happy to be working with each other. We responded well to each other because we were sure of what we wanted and because of where we'd been and what had happened to us in the meantime.
"It turns out we needed to change as people, as musicians, as singers, as writers to make the kind of follow-up we would be happy with. If it had been something that didn't seem right it would have been the best thing, in the long run, to leave A Secret Wish on its own, but The Heart is Strange really started to sound like it was completing some kind of circuit –  a second song cycle that existed in its own right but that clearly connected emotionally, psychologically and atmospherically with that first set of songs. It turns out it didn't matter when we made it as long as if and when we did it sounded like it should exist."
Tell us about "Don't You Mess With Me" – what's the story behind this song and how does it fit into the rest of The Heart Is Strange?
"Determination. Readiness. Liberation. Confidence in your own skin. Growth. Strength. Challenge. The song is the perfect way to announce our new music – music that means there is still Propaganda even if they don't exist anymore and that, actually, the group all along was much more female than some might have thought. It turned out that the x in xPropaganda also stands for a different way of taking control, following instincts, resisting unwelcome and negative outside interference and being inspired."
What kind of future do you see ahead for xPropaganda? Will there be more records after this or has The Heart Is Strange brought you a kind of closure on the band?
"Well, we are still here as performers, and by doing the first thing we wanted to do, write some new songs to sing live alongside the older songs, we ended up doing something else – making the follow up to A Secret Wish, something that for a while never seemed possible. That might be all we needed to do as xPropaganda, or it might lead somewhere else. For now, we are somewhere else, a place where The Heart is Strange is a kind of closure, but also the start of something."