Yard Act Announces Five-Night Brudenell Social Club Residency
The shows will take place from May 8-12.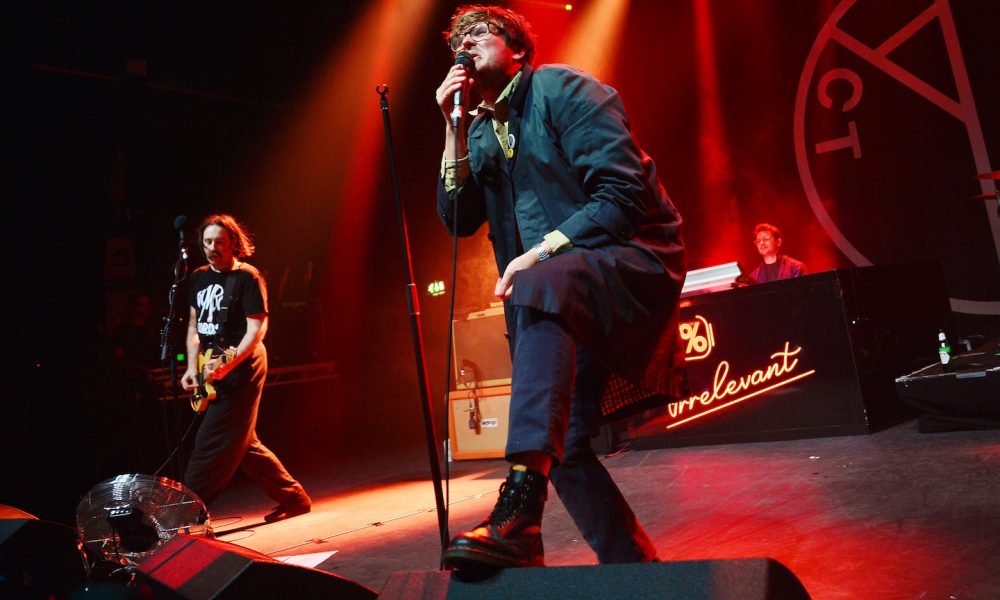 Yard Act will play a five-night residency at Brudenell Social Club in their hometown of Leeds. The shows will take place from May 8-12, with a different comedian supporting each night.
Harry Hill, Rose Matafeo, Lolly Adefope and Nish Kumar have all been confirmed to open for the band, with a very special guest also set to come out of retirement to open at one of the shows. "Yard Act made me cry – but once I'd got over the fee I jumped at the chance!" Hill joked in a press release.
"Emboldened by mid Glastonbury courage, I approached James in a crowd waiting to see Little Simz to tell him how much I loved Yard Act," added Matafeo. "Who knew it would pay off this hard! I'm very excited to share the stage with one of my favorite bands."
Back in November, the celebrated band shared a dub reimagining of their Mercury Prize shortlisted debut album The Overload. Yard Act approached legendary dub pioneer Mad Professor to create The Overdub, and the result is a spectacular and surprising reconstruction of their debut LP.
The Overdub is inspired by Mad Professor's dub reworking of Massive Attack's Protection and comes complete with artwork by Rufus Dayglo that might just reference that very record. Speaking about The Overdub, frontman James Smith says: "Back when I first moved to Leeds and discovered Jumbo Records, I used to treat myself to a record with my student loan once every two or three weeks (bloody students, scrounging bastards). Jumbo always had (and still does have) an excellent dub/reggae selection – and actually released reggae records on its own 'Jumbo label' imprint back in the 70s (how ace is that!?).
"I had a grounding in reggae from my dad who'd turned me onto the likes of Burning Spear and Linton Kwesi Johnson, but didn't really know much about dub music beyond a Bob Marley record produced by Lee 'Scratch' Perry he'd given me called African Herbsman. I started dabbling in dub off the back of that. After a few choice 'Scratch' cuts and King Tubby best of, I bought the Jah Shaka meets Mad Professor record in Jumbo purely because I liked the artwork and because I thought the name was cool. What a purchase. I've been a fan ever since.