Yeat Recruits Young Thug And Pi'erre Bourne For 'My Wrist'
The track was produced by Bourne.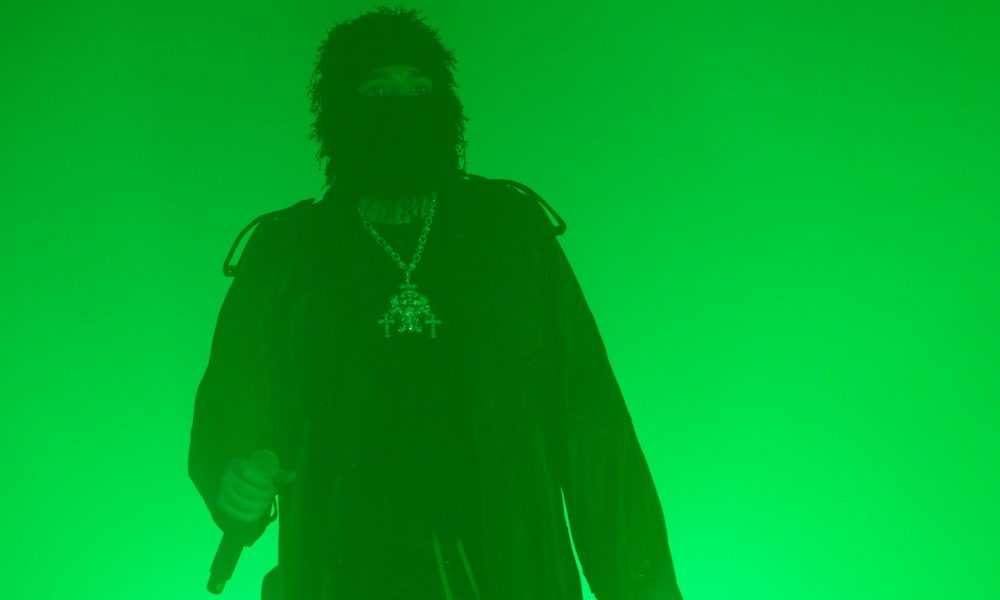 Fresh off his explosive North American tour, rap phenomenon Yeat has recruited up with superstar Young Thug for new single "My wrist." Produced by Pi'erre Bourne, the track threads dissonance and distortion together into an undeniably bouncy beat while Thug and Yeat careen through their verses. Dotted with the duo's signature ad-libs, the song is as propulsive as one would expect from the superstar collaboration.
"My wrist" comes in the wake of AftërLyfe, Yeat's acclaimed album from earlier this year. The record-shattering album marked Yeat's highest album debut to date at No.4 on the Billboard 200 chart. Receiving an impressive 30M global streams within the first 24 hours alone, the album release was also Yeat's largest streaming day for his entire catalog with a staggering 60M total combined streams. The blockbuster project, which has had all 22 tracks surpass one million streams on Spotify, sold nearly 55,000 album equivalent units in its first week of release.
My wrist (with Young Thug) [Official Audio]
With umlaut-sprinkled titles like "No morë talk," "Bëttr 0ff," and "Hëavyweight," AftërLyfe pairs hypnotic beats with Yeat's distinctive vocal inflections and sing-along hooks. A perfect example is the blistering single "Shmunk," which reunites the rapper with YoungBoy Never Broke Again. The collaborators previously joined forces on the 2022 hit "I Don't Text Back."
AftërLyfe arrived just in time for Yeat's 2023's North American tour, which kicked off on March 4 in Detroit, MI. The hitmaker then crossed the continent with his raucous live show, stopping in all major cities including New York, Atlanta, Philadelphia, Boston, San Francisco, and Los Angeles, before winding up at The Armory in Minneapolis, MN on April 15.
After breaking through in 2021 when "Gët Busy" exploded on TikTok, Yeat earned co-signs from the likes of Drake, Lil Uzi Vert, and Young Thug—and quickly amassed superstar-worthy statistics of his own. In 2022, he clocked more than two billion streams and sold more than 2.1 albums globally, cementing his spot among rap heavyweights.
Recently, he had his highest album debut to date with AftërLyfe at No.4 on the Billboard 200 chart. AftërLyfe marked Yeat's third entry into the Top 10, with previous projects Up 2 Me at No.6 and Lyfë at No.10.