The 50 Greatest Live Jazz Albums
Jazz played in a concert hall or a club is, for many, the pinnacle of the art form. Here are the 50 best live jazz albums of all time.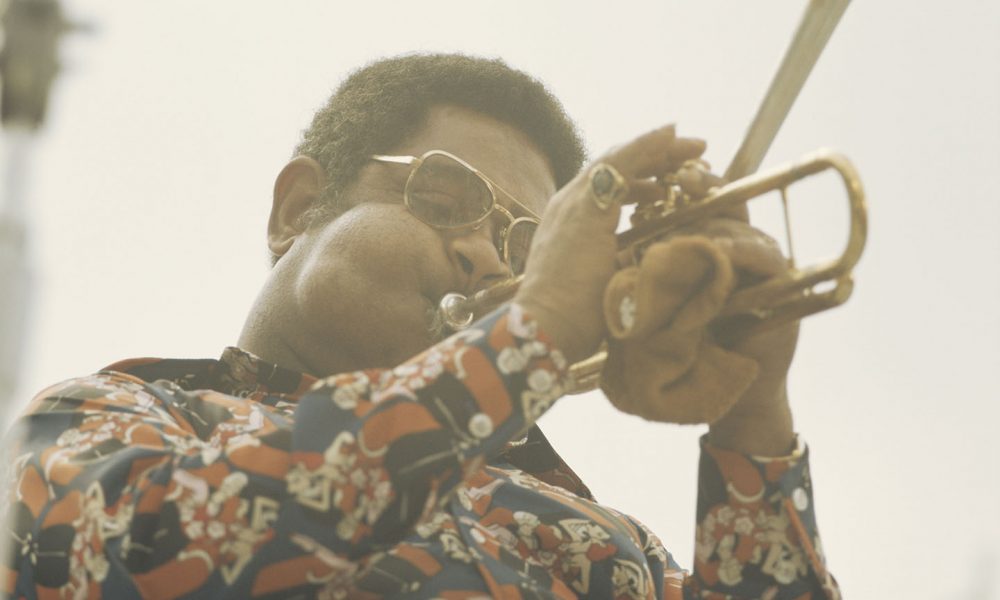 For many of us, live jazz is the best way to hear jazz. The unbridled spontaneity of brilliant musicians at the very top of the game, improvising and spurring each other on to greater creative heights… What could be better? It was what Norman Granz, the man behind the Jazz At The Philharmonic concert series, believed. He loved hearing "jazz in the moment," and his concert series, collected on some of the world's best live jazz albums, allowed so many to hear jazz for the first time outside of smoky clubs and in concert halls.
The JATP concerts were regularly recorded and they are well represented here, none finer than the 1946 concerts featuring Charlie Parker and Lester Young, the old school and the new school. Then there's Gene Krupa & Buddy Rich at JATP in 1952 sharing the mother of all drum battles. But jazz played in the setting of an intimate club is also wonderful, whether it be at The Village Vanguard, Mr Kelly's, The Lighthouse, The Five Spot, or Birdland just to name a few.
Below, we have selected the 50 best live jazz albums, and while they are not in any particular order, we have featured what we think are some of the greatest examples of jazz played live, records that should be in everyone's collection.
If you'd like to add to your jazz collection, head over to the Jazz Center Stage store today for the latest vinyl, CD and jazz merch.
Art Blakey Quintet: A Night At Birdland (Blue Note, 1954)
Famed for his volcanic press roll and swashbuckling polyrhythmic prowess, powerhouse drummer Blakey was at the forefront of a driving, blues-inflected style of jazz known as hard bop, whose origins can be traced back to this scintillating live album recorded in the legendary Big Apple venue dubbed the "Jazz Corner of the World." Blakey, who went on to lead The Jazz Messengers, fronts an all-star band comprising Horace Silver, trumpeter Clifford Brown (who would perish in a car accident a year later) and alto saxophonist Lou Donaldson. Propelled by Blakey's superior sense of swing, the quintet is in inspired form, blasting their way through propulsive uptempo numbers and shimmering on quiet ballads.
Key track: "A Night In Tunisia"
A Night In Tunisia (Remastered 2005)
Grant Green: Live At The Lighthouse (Blue Note, 1972)
St. Louis-born guitar maestro, Green, was 36 when he recorded this double LP, his second and best in-concert recording for Blue Note (his first was Alive, released two years earlier). Though he had begun as an adherent of the hard bop school in the early 1960s, Green became a disciple of funk as the decade progressed. Recorded at a famous west coast jazz venue located at Hermosa Beach, California, Green and his six-piece band (including The Crusaders' Wilton Felder on bass) are in combustible form. The undoubted highlight is an incendiary 12-minute version of jazz keyboardist Neal Creque's breezy tune, "Windjammer," which is taken at breakneck speed. Sadly, it would prove Green's final offering for Blue Note and five years later, he would be dead at 43.
Key track: "Windjammer"
Benny Goodman: Live At Carnegie Hall (Columbia, 1950)
One of America's most hallowed classical music venues, New York's Carnegie Hall controversially played host to swing king and virtuoso clarinetist Goodman in January 1938, thus giving jazz a newfound sense of both legitimacy and respectability. Playing in Goodman's band that night were vibraphonist Lionel Hampton, trumpeter Harry James, and drummer Gene Krupa and there were also cameos by Count Basie, Lester Young, and Johnny Hodges. The concert was first issued on double LP in 1950 and was instantly hailed as a classic. It captures a momentous moment at the zenith of the swing era when jazz was finally being recognised as a serious art form. And it also swings like crazy – just take a listen to the whirling "Sing Sing Sing" where wild solos are juxtaposed with disciplined ensemble work.
Key track: "Sing Sing Sing"
Stanley Turrentine: Up At Minton's (Blue Note, 1961)
Fronting a quintet (including guitarist Grant Green and pianist Horace Parlan), tenor saxophonist, Turrentine, gets into an easy-swinging soulful groove on this live collection of jazz standards recorded at a famous Harlem venue in February 1961. Turrentine had only made his recording debut the previous year but sounds like an assured master here; his robust but tender horn pouring out rivers of melody over foot-tapping backbeats powered by the lethal combination of George Tucker's bass and Al Harewood's drums. Soul jazz at its finger-clicking best.
Key track: "But Not For Me"
Dave Brubeck Quartet: Jazz At Oberlin (Fantasy, 1953)
During his long career, this Californian pianist/composer who liked to dabble with unorthodox time signatures, recorded a plethora of live albums but this was undoubtedly one of his best. It was recorded in front of a largely student audience at Ohio's Oberlin college with Brubeck leading a quartet that included alto saxophone sensation Paul Desmond, whose cool yet effervescent delivery (which he likened to a dry martini) came to define the Brubeck sound. At the time, Brubeck's drummer, Lloyd Davis was ill, suffering with a temperature of 103 degrees, but you wouldn't guess it listening to the assured nature of this performance. This live album was a significant early manifestation of what became known as cool jazz, where the fire of bebop was doused and replaced by a sense of emotional detachment and restraint. The album also singled out Brubeck as a sui generis pianist with a distinctive, clunky style.
Key track: "Perdido"
Eric Dolphy: Live At The Five Spot (New Jazz, 1961)
A leading light in the free jazz movement of the early 1960s, reed master Eric Dolphy's moment in the spotlight was a tragically short one (he died in 1964 while on tour in Europe aged 36 in mysterious circumstances). After two studio albums for Prestige's New Jazz imprint, Dolphy was recorded live in July 1961 at New York's Five Spot co-leading a quartet with trumpeter Booker Little that included pianist Mal Waldron and Ornette Coleman's drummer Ed Blackwell. Dolphy alternates between alto sax, clarinet, and flute, displaying a virtuosic fluency in the argot of each instrument while pushing the boundaries of bebop to breaking point with rabid, discursive solos that are striving to break tradition and find a new mode of expression in jazz. Two more volumes of Dolphy's Five Spot performances were released after his death.
Key track: "The Prophet"
Charles Mingus: Mingus In Antibes (Atlantic, 1960)
Though recorded in July 1960, this performance at a French jazz festival by Mingus and his quintet (which featured Eric Dolphy) didn't surface commercially until 1974 when part of the performance was issued by the BYG label in Japan as Charles Mingus Live With Eric Dolphy. The complete concert eventually came out two years later in the USA as a double LP via Atlantic with a new title: Mingus In Antibes. It captures the Arizona composer/bassist at the peak of his powers and features indelible performances of some of his key tunes, including "Wednesday Night Prayer Meeting" and "Better Get Hit In Your Soul." Legendary bebop pianist, Bud Powell, then living in France, augments the band on a lively reading of the jazz standard, "I'll Remember April."
Key track: "Better Get Hit In Your Soul"
Miles Davis and Quincy Jones: Miles And Quincy Live At Montreux (Warner Bros, 1993)
Miles Davis' final recorded performance – he would die two months later aged 65 – was this one captured in Switzerland at the Montreux Jazz Festival on July 8, 1991. What's remarkable is that for the only time in his life, Miles decided to go against his forward-looking principles and revisit his past by reviving the big band music he had done with Gil Evans in the late 50s and early 60s. Miles' trumpet, burnished yet delicate, possesses a tone that seems to underscore the poignancy of the occasion, and is beautifully-framed by lush arrangements from an orchestra conducted by Quincy Jones. A final, fleeting, glimpse of the "Dark Magus" at work.
Key track: "Summertime"
Pat Metheny Group: Travels (ECM, 1983)
Having played with everyone from David Bowie to Joni Mitchell and Ornette Coleman, guitar magus Metheny is a chameleonic musician whose talent and appetite for music knows no limits. A prolific recording artist with almost fifty albums to his name, the Missouri multi-Grammy winner's first live album was this one, recorded on the road with his fusion-oriented eponymous band (augmented by Brazilian percussionist/singer Nana Vasconcelos) in the USA during 1982. The killer cut is an inspired rendition of "Are You Going With Me," regarded as Metheny's signature song, which finds the fretboard maestro playing stratospheric melodic lines through a guitar synth. Keyboardist Lyle Mays also has a starring role, impressing with his blend of technique and sensitivity.
Key track: "Are You Going With Me"
Are You Going With Me? (Live)
Stan Getz: At The Shrine (Norgran, 1955)
Recorded at Los Angeles' Shrine Auditorium in November 1954, Getz's first ever live album was this one, released by producer Norman Granz on one of two small labels he founded before starting Verve two years later. Getz was already making a name for himself on the US west coast with his silky, sinuous tenor saxophone sound which put him in the vanguard of the Californian cool school. Getz, who leads a quintet bolstered by the presence of noted trombonist Bob Brookmeyer, runs through an eight-song repertoire whose highlights include the jaunty "Feather Merchant" and a haunting take on the jazz standard, "Lover Man."
Key track: "I'll Remember April"
Louis Armstrong & The All Stars: Satchmo At Symphony Hall (Decca, 1947)
Louis Armstrong was 46 when he recorded this album but he was far from a spent force even if the bebop revolution was well under way. A revival of public interest in traditional New Orleans jazz during the 1940s combined with the decline of big bands led him to form a small touring group he dubbed The All Stars, which he ran for many years (its members during its several incarnations included pianist Earl 'Fatha' Hines and trombonist Jack Teagarden). Though recorded at Boston's Symphony Hall on November 30th 1947, the concert didn't see daylight on LP until 1951, when it was issued as a double album. Armstrong is in scintillating form as both a horn player and vocalist. The spirit of old New Orleans is summoned by a wonderful rendition of "Mahogany Stomp," that surges with contrapuntal vigor. There's also an affecting version of "The Sunny Side Of The Street," which, despite its title, is rendered as a mournful moment of reflection, topped off with a poignant vocal from Satchmo.
Key track: "Mahogany Stomp"
Mahogany Hall Stomp (Live)
Various Artists: Jazz At Hollywood Bowl (Verve, 1956)
This enthralling live album, recorded in front of 20,000 people, captured the first ever official jazz concert at the Hollywood Bowl, a venue usually reserved for classical music. The event was the brainchild of jazz impresario, Norman Granz, famed for his groundbreaking Jazz At The Philharmonic concerts. He corralled the best talents in the jazz world for the Hollywood Bowl gig, roping in Ella Fitzgerald (whom he managed and had just signed to his Verve label) and Louis Armstrong, plus pianists Art Tatum and Oscar Peterson as well as noted hornblowers Roy Eldridge and Illinois Jacket with Buddy Rich on drums. Fitzgerald's set includes her hilarious impersonation of Satchmo, who joins her at the finale for a couple of memorable duets. An expanded version of the concert was issued in 2011 by Verve/Hip-O Select.
Key track: "Airmail Special"
Frank Sinatra & Count Basie: Sinatra At The Sands (Reprise, 1966)
'Ol' Blue Eyes' had already cut two studio albums with the Basie band earlier in the 60s (62's Sinatra-Basie: An Historic Musical First and 64's It Might As Well Be Swing, both on Reprise) but this double LP from 1966 offered a vivid portrait of the dynamic duo performing live at The Sands hotel/casino in Vegas. Backed by the super-slick, hard-swinging Basie band, the 'Chairman Of The Board' is in top form – even his stage patter and lame jokes are funny – serving up turbo-charged versions of some of his classic tunes, including a soaring "Come Fly With Me" and a horn-heavy "I've Got You Under My Skin." This was Sinatra's first official live album and quickly went gold. More importantly, it affirmed that the boy from Hoboken could still deliver the goods at the age of fifty.
Key track: "Fly Me To The Moon"
Benny Carter: Live And Well In Japan! (Pablo, 1978)
A versatile, multi-talented instrumentalist (he could play alto sax, trumpet, and clarinet equally well), Bennett Lester Carter was four months shy of his 70th birthday when he performed at Kosei Nenkin Hall in Tokyo on April 29, 1977. The concert was recorded and released by jazz impresario Norman Granz on his Pablo label a year later. Though in his twilight years, Carter, who alternates between trumpet and sax, shines brightly; his horns framed by sublime, swinging arrangements from an ace nine-piece band that includes guitarist Mundell Lowe and Duke Ellington trumpeter, Cat Anderson. His tribute to Louis Armstrong, a medley of "When It's Sleepy Time Down South," "Confessin' That I Love You," and "When You're Smiling," has the effusive Japanese audience clapping along joyfully.
Key track: "Them There Eyes"
The Ornette Coleman Trio: At The Golden Circle, Stockholm Volumes 1 & 2 (Blue Note, 1966)
The bête noir of the free jazz movement, Ornette Coleman first recorded for the LA-based Contemporary label in 1958 before landing at New York's Atlantic Records a year later armed with a plastic saxophone where he shook the jazz world to its core with records like The Shape Of Jazz To Come. In 1965, the saxophonist joined Blue Note, who released two live albums of entirely original material in quick succession that captured Coleman and his trio (with bassist David Izenzon and drummer Charles Moffett) playing two nights at Stockholm's Gyllene Cirkeln club in December 1965. Both concerts found Coleman alternating between alto sax, violin, and trumpet, all of which he played in an unorthodox and experimental fashion; where texture, tone and feeling superseded conventional concepts of melody and harmony.
Key track: "Faces And Places"
John Coltrane: Live At Birdland (Impulse!, 1964)
This, Coltrane's second live LP with his classic quartet for Impulse! contained five tracks, but only three of them were actually recorded in-concert at New York's famous Birdland club. Taking up side one of the album were the saxophonist's live versions of Mongo Santamaria's "Afro Blue" – an uptempo modal offering with Trane on soprano sax – and Billy Eckstine's ballad, "I Want To Talk About You" (which the saxophonist had recorded on one of his earlier Prestige albums). Side two of the LP opened with the uptempo "The Promise," which was then followed by two studio recordings from November 1963. The best of them was a haunting piece called "Alabama," Coltrane's musical response to a church bombing by white supremacists in Birmingham, Alabama, in which four children were killed. It remains one of Coltrane's most potent compositions.
Key track: "Alabama"
Alabama (Live At Birdland Jazzclub, New York City, NY, 10/18/1963)
Miles Davis: Birdland (Blue Note, 1951)
Though the muffled sound quality of this album – compiled from live radio broadcasts spanning February to September 1951 – will appall audiophiles, what does shine through clearly is the incendiary performance of Miles Davis and his accompanying musicians (which include Art Blakey, Sonny Rollins, Eddie 'Lockjaw' Davis, and Charles Mingus). Miles and his crew are on fire, as they romp through early bebop material, including "Move," "Tempus Fugit" and "Half Nelson." The recordings exchanged hands as much-sought-after bootlegs for many years and didn't get an official release until 2004. For Miles enthusiasts, it's a must-own album as it captures him at a crucial point in his evolution as a bandleader.
Key track: "Down"
Kenny Dorham: Round About Midnight At The Cafe Bohemia (Blue Note, 1956)
From Fairfield, Texas, Dorham (1924-1972) was an important trumpeter in the bebop era – he was also briefly a member of Art Blakey's Jazz Messengers – though his contribution to jazz has often been overlooked. This was Dorham's first live album and the second of five LPs he cut for Alfred Lion's Blue Note label during the years 1955-1964. Dorham leads a quintet that includes tenor saxophonist J. R. Montrose and pianist Bobby Timmons on a mixture of original material and standards. The overall vibe is a fairly relaxed one, with the uptempo material swinging blithely. Dorham's sublime version of Thelonious Monk's classic tune, "Round Midnight," highlights his extraordinary sensitivity with ballads. The original 6-song LP was expanded into 17-tracks for the 2002 complete edition CD reissue.
Key track: "Round Midnight"
'Round Midnight (Set 3 / Live From Cafe Bohemia/1956)
Stephane Grappelli: Tivoli Gardens, Copenhagen, Denmark (Pablo, 1980)
On July 6th 1979, noted producer and Pablo founder, Norman Granz, decided to capture veteran French violin virtuoso, Grappelli, then 71, playing in a trio configuration with American guitarist Joe Pass and renowned Danish bass player, Niels-Henning Ørsted Pedersen. The end result was eight songs (all well-loved standards, including absorbing renditions of Cole Porter's "I Get A Kick Out Of You" and George & Ira Gershwin's "I Can't Get Started") and 43 minutes of spellbinding performances that melded dazzling improv with intuitive group interplay. Listen out in particular for the frenetic-paced "Crazy Rhythm," which swings with wild abandon.
Key track: "Crazy Rhythm"
Billie Holiday: The Essential Billie Holiday: The Carnegie Hall Concert (Verve, 1962)
Recorded live at New York's celebrated classical music venue, Carnegie Hall, in November 1956 – two and a half years before her death at the age of 44 – this album wasn't issued in Holiday's lifetime and was released three years after her passing. Though her voice had lost its richness by the late 50s and possessed a thinner timbre, to compensate it had gained a deeper sense of emotional expression. She's on magnificent form on twelve songs that include some of her most memorable tunes; including "Lady Sings The Blues," "Don't Explain," and "Body & Soul." She's backed by a quartet that features guitarist Kenny Burrell and drummer Chico Hamilton. The CD reissue of the album included New York Times writer, Gilbert Millstein, narrating passages taken from Holiday's autobiography, Lady Sings The Blues, which appeared in the original concert but were omitted from the LP.
Key track: "Lady Sings The Blues"
Lady Sings The Blues (Live At Carnegie Hall,1956)
Diana Krall: Live In Paris (Verve, 2002)
This sultry-voiced Canadian chanteuse revived interest in vocal jazz in the late 1990s and early 2000s with a series of tasteful, carefully-crafted, Tommy LiPuma-helmed studio albums that conquered the mainstream pop charts (they included When I Look In Your Eyes, and The Look Of Love). Recorded in the 'City of Light's' famous Olympia venue at the end of 2001, Live In Paris found Krall leading a quartet that was occasionally augmented by a symphony orchestra. As well as being in fine form vocally, Krall plays some deft piano and also shows that she can swing as well as she can deliver ballads. Highlights range from a sensuous remake of Bacharach-David's "The Look Of Love" to a jazz-infused take on fellow Canadian Joni Mitchell's "A Case Of You."
Key track: "I've Got You Under My Skin"
I've Got You Under My Skin (Live)
Gene Krupa & Buddy Rich: At JATP: The Drum Battle (Verve, 1960)
Far from being a deafening, high-decibel din that one might expect from two virtuoso and purportedly egotistical tub-thumpers at the top of their games, this 6-song LP recorded live at New York's Carnegie Hall in 1952 – as part of Norman Granz's Jazz At The Philharmonic series of concerts – offered much more than combative drum solos. This was the first time that 43-year-old Krupa and 35-year-old Rich had played together and despite their competitive rivalry, they put the music first, rather than their egos, in a memorable concert that also features a cameo from Ella Fitzgerald as well as stellar contributions from Lester Young, Oscar Peterson, Roy Eldridge, and Benny Carter.
Key track: "Drum Boogie"
Shelly Manne & His Men: At The Black Hawk (Contemporary, 1960)
Though he was born in New York, drummer Sheldon 'Shelly' Manne moved to Los Angeles in the 50s and became associated with the west coast "cool school" scene. In September 1959, during a residency at San Francisco's Black Hawk club, his quintet (including Victor Feldman on piano, who would later work with Cannonball Adderley and Miles Davis) were recorded by Contemporary's owner, producer Lester Koenig. It resulted in this sublime LP, whose highlights included a ravishing rendition of George Gershwin's ballad, "Summertime," spotlighting Joe Gordon's delicate muted trumpet and Richie Kamuca's lyrical tenor saxophone. Contemporary later released three more albums culled from the group's Black Hawk performances.
Key track: "Summertime"
John McLaughlin: The Heart Of Things: Live In Paris (Verve, 2000)
Britain's Doncaster-born jazz-rock avatar was 56 in November 1998 when he performed at Paris' Le Cigale venue with a band that included saxophonist Gary Thomas, bassist Matthew Garrison, and drummer Dennis Chambers. Heart Of Things was his studio album at the time and although he played three tracks from it here (including the fluid opener, "Seven Sisters"), this performance wasn't issued until three years later. McLaughlin displays the fleet-of-finger fretboard prowess that has become his trademark but it's allied with sensitivity and, on the reflective "Fallen Angels," where his guitar intertwines with Gary Thomas's plaintive sax, he displays an aching, heartfelt lyricism.
Key track: "Mother Tongues"
The Modern Jazz Quartet: The Last Concert (Atlantic, 1975)
Originally a sprawling double album, this LP documented the final gig on November 25th 1974 of one of jazz's coolest quartets, who rose to fame in the 1950s when they famously married bebop with the aesthetics of classical chamber music. Led by Milt Jackson's crystalline vibraphone tones, the group bow out in fine style as they serve up a mixture of classic original tunes ("Django" and "Bag's Groove") and jazz standards ("Summertime") at New York's Avery Fisher Hall. For many, the set's standout is a shimmering version of Thelonious Monk's ballad, "Round Midnight." Atlantic released a further LP of material culled from the performance as More From The Last Concert, and later combined both into a 2-CD package called The Complete Last Concert.
Key track: "Round Midnight"
Gerry Mulligan and The Concert Jazz Band: At The Village Vanguard (Verve, 1960)
Like Shelly Manne, baritone sax specialist, Mulligan, was a New Yorker who became a key architect of the west coast "cool" jazz sound. This live album, recorded in the Big Apple's legendary Village Vanguard venue in December 1960 came in the wake of Mulligan's critically acclaimed Verve studio album, The Concert Jazz Band, showcasing a large ensemble featuring trombonist Bob Brookmeyer. For this live performance, Mulligan augmented the 11-piece band with trumpeter Clark Terry. The material is mostly drawn from the standard repertoire, but the arrangements – where inventive solo passages are framed by tightly-knit arrangements and cohesive ensemble playing – are anything but standard.
Key track: "Black Nightgown"
Black Nightgown (Live At The Village Vanguard / 1960)
The Oscar Peterson Trio: At The Concertgebouw (Verve, 1958)
A Dutch jazz fan recorded Peterson together with guitarist, Herb Ellis, and bassist Ray Brown when they appeared in Amsterdam's Concertgebouw venue in the spring of 1958 and then offered the tapes to Norman Granz, Peterson's manager and producer. Granz released eight songs from the concert later the same year on his Verve label claiming that the performances contained "some of the most exciting trio music I've heard in years." The material ranges from standards ("The Lady Is Tramp" and "I've Got The World On A String") to bebop tunes (Milt Jackson's "Bag's Groove" and Miles Davis's "Budo"); each impeccably rendered by Peterson's trio, whose musical interplay is exquisite.
Key track: "The Lady Is A Tramp"
The Lady Is A Tramp (Live)
Jimmy Smith: Groovin' At Smalls' Paradise (Blue Note, 1958)
Hammond hero, Jimmy Smith, wasn't the first jazz organist but such was his talent that he became a key figure in helping the instrument being taken seriously within a jazz context. Smith made his recording debut in 1956 for Blue Note and quickly became the label's best-selling recording artist; by the time he recorded Groovin' in late 1957 at New York's Small's Paradise, he already had twelve LPs under his belt. Listening to this sizzling live set, which was released in two separate volumes, it's not hard to see why Blue Note were releasing a lot of Smith albums in the late '50s; in addition to being a showman who dazzled with his jaw-dropping technique, he also knew how to cook up a simmering, succulent groove that got feet tapping. Supported by guitarist Eddie McFadden and drummer Donald Bailey, he offers as the centerpiece an insanely fast but fluent version of bebop trumpeter Dizzy Gillespie's "The Champ."
Key track: "The Champ"
The Champ (Live At Smalls' Paradise, Harlem, NYC, 1957 / Remastered 1999 / Rudy Van Gelder Edition)
Weather Report: Live In Tokyo (Columbia, 1972)
As this thrilling in-concert album confirms, Joe Zawinul and Wayne Shorter's fusion supergroup were making challenging and intense avant-garde-tinged music in their early days together. Powered by the kinetic polyrhythms of drummer Eric Gravatt and the grinding bass of Miroslav Vitous, the quintet (which also boasted Brazilian percussion maven, Dom Um Romao) interact onstage in an almost telepathic way so that the music just keeps flowing in a purely spontaneous manner. Originally only available in Japan, Live In Tokyo was issued as a double LP and contains five long tracks, four of which are medleys. Though Joe Zawinul was renowned for his synth playing – which helped define Weather Report's sound from the mid-70s onwards – here he plays acoustic and electric piano, the latter modified by a ring modulator effect.
Key track: "Medley: Eurydice/The Moors"
Mary Lou Williams Trio: Mary Lou Williams Trio At Rick's Cafe Americain (Storyville, 1999)
A prolific composer and arranger who worked with Duke Ellington, Benny Goodman, and Dizzy Gillespie, Atlanta-born pianist Williams recorded this album at a Chicago club just two years before her death in 1981 aged 71. Assisted by Milton Suggs on bass and drummer, Drashear Khalid, who offer sterling support, Williams breezes her way through a repertoire composed of standards and classic jazz numbers including material by Duke Ellington and Billy Taylor. Though she made her first recordings far back in the 1920s, this concert shows that Williams was no stranger to the argot of bebop and was a dexterous and sensitive pianist well-versed in modern jazz as well as its older forms.
Key track: "The Jeep Is Jumping"
Various: Jazz At The Philharmonic Bird & Pres: The '46 Concerts (Verve, 1977)
Entrepreneur Norman Granz's all-star Jazz At The Philharmonic (JATP) concerts helped to give jazz an aura of respectability in the 1940s and also took the music to a much wider audience. Charlie Parker and Lester Young were the stars of a series of 1946 concerts that weren't officially released until 1977. Both horn players are at the top of their respective games on nine tracks selected from three JATP concerts that include a stupendously swinging version of the Gershwin brothers' "Oh Lady Be Good." With a stellar supporting cast comprising Buddy Rich on drums, Coleman Hawkins on tenor sax, and Buck Clayton and Dizzy Gillespie on trumpet, top quality jazz is guaranteed.
Key track: "I Got Rhythm"
Bill Laurance: Live At Union Chapel (Ground UP, 2016)
Though a member of acclaimed Grammy-winning US neo-fusion band, Snarky Puppy, keyboardist Laurance hails from London. His solo albums have a style all their own, melding cinematic soundscapes with jazz improv, classical music elements, and funkafied grooves. This, his third album, recorded at London's Union Chapel venue in May 2015, finds him revisiting material from his previous two studio albums (Flint and Swift) in the company of Snarky Puppy's bassist Michael League and drummer Robert 'Sput' Seawright; and, to add extra gloss and a touch of grandeur, there's also a full orchestra. The end result is an enthralling concert that reflects the eclectic nature of contemporary jazz.
Key track: "December In New York"
Snarky Puppy: Sylva (Impulse!, 2015)
Founded by bass player and composer/arranger, Michael League, Snarky Puppy is a Grammy-winning collective that released its first album in 2005. Able to fuse different musical threads together into a homogenous tapestry of sound, their unique style draws on jazz, funk, and R&B. Several of the band's members – including keyboardists Bill Laurance and Cory Henry – have released solo projects but remain an integral part of the group's sonic identity and loyal to the collective's cause. Sylva was recorded live in Dordrecht, Holland, in April 2014 and is an exciting collaboration with Metropole Orkest, a long-running non-classical Dutch orchestra under the baton of arranger, Jules Buckley. The latter's widescreen arrangements bring an epic dimension to the band's music. The album picked up the Grammy for Best Contemporary Instrumental Album in 2016.
Key track: "Atchafalaya"
Thelonious Monk Quartet With John Coltrane: At Carnegie Hall (Blue Note, 2005)
This was recorded in November 1957 but only came to light after being discovered in the US Library of Congress 48 years later. It documents a time when Coltrane was making a comeback with Monk after being fired from Miles Davis' band for drug and drink-related problems earlier in the year. After freeing himself from his addictions for good, Coltrane joined Monk's quartet, and though he initially found the pianist/composer's music replete with tricky melodies and chord changes, he soon became adept at playing Monk's material. Just how good the reborn Coltrane had become is illustrated by this fabulous concert, a vivid snapshot of two, but very different, jazz geniuses at work.
Key track: "Nutty"
Cecil Taylor: Live At Cafe Montmartre (Debut, 1963)
A leading light of American avant-garde music, the late Cecil Taylor was a pianist who found gigs hard to come by in the USA during the 60s and 70s due to the challenging nature and uncompromising atonality of his music. Certainly, in a live setting, Taylor could create a disturbing noise to the ears of the uninitiated, but as this classic album, recorded in Denmark in late 1962 shows, the visceral power of his unique sound could not be denied. Here, he's joined by saxophonist, Jimmy Lyons, and drummer, Arthur Murray, who offer strong support to Taylor's startling improvisations.
Key track: "Trance"
Ahmad Jamal: But Not For Me: Live At The Pershing (Argo, 1958)
Renowned for his delicate, pianissimo touch and judicious use of space, pianist Jamal rose to fame in the 1950s leading a trio comprising bassist Israel Crosby and drummer Vernel Fournier. This was the first of many live albums by Jamal and also his debut for Chess Records' Argo subsidiary. It was recorded at Chicago's Pershing Hotel and includes two of his signature songs; a warp-speed "The Surrey With The Fringe On Top," and an exotic meditation called "Poinciana." Though Jamal's sound was dismissed by some critics as mere cocktail lounge music, the album went on to become a resounding success commercially, selling over a million copies.
Key track: "Poinciana"
Anita O'Day: At Mr Kelly's (Verve, 1958)
Accompanied by a telepathic trio – who seem to anticipate the singer's every move and offer sensitive musical support throughout – 39-year-old O'Day is in spectacular form on this live album recorded at a famous Chicago nightspot in April 1958. Adept at both swinging uptempo and slow, seductive ballad material, O'Day also injects some fun and irreverence into the proceedings with the inclusion of novelty items like "Varsity Drag" and "Tea For Two"; the latter taken at a near-suicidal breakneck speed and showing off her ability to scat and improvise like a horn player. Though O'Day was labelled the 'Jezebel of Jazz' for her wild lifestyle and drugs offences, this live album showed that her phenomenal musical talent deserved to make the newspaper headlines rather than her offstage antics.
Key track: "Tea For Two"
Nina Simone: In Concert (Philips, 1964)
The tempestuous and unpredictable Nina Simone was a magnetic stage performer who released many live albums during her life though this one, her debut for the Philips label, is arguably the best. It was compiled from three nights at New York's Carnegie Hall in the spring of 1964 and opens with a plaintive rendition of "I Loves You Porgy," one of Simone's signature songs. Elsewhere though, Simone offers three notable self-penned songs ("Old Jim Crow," "Go Limp," and "Mississippi Goddam") that offer a chilling critique of racial prejudice in America. In Concert marked Simone's metamorphosis into a protest singer during one of the most turbulent periods of the Civil Rights era while also underlining her genius as an edgy and uncompromising live performer.
Key track: "Pirate Jenny"
Pirate Jenny (Live At Carnegie Hall, New York, 1964)
Dinah Washington with Clifford Brown: Dinah Jams (Emarcy, 1954)
With her crisp, declamatory tone and clear diction, the incomparable "Miss D" possessed a distinctive sound that meant she was never mistaken for another singer. She's at her imperious best on this live studio session recorded in front of an audience in Hollywood on August 14, 1954 in tandem with rising bebop trumpet star, Clifford Brown. Though she was influenced by Bessie Smith and was dubbed "Queen of the Blues," this live album shows that Washington could sing jazz with both verve and élan. The vibe is relaxed but there's some terrific interplay between her and Brown, while the stellar backing band – featuring Maynard Ferguson, Max Roach, Harold Land, and Junior Mance – provides dynamic accompaniment throughout.
Key track: "Lover Come Back To Me"
Lover Come Back To Me (Live In Los Angeles, 1954)
Dave Grusin Presents GRP All-Star Big Band: Live! (GRP, 1993)
The "G" in GRP Records, pianist Dave Grusin leads a star-studded 17-piece ensemble recorded in concert at Tokyo's Gotanda Kan-i Hoken Hall in January 1993. Featuring the talents of some of contemporary jazz's leading musicians – including saxophonist/arranger Tom Scott, trumpeter Arturo Sandoval, vibraphonist Gary Burton, bassist John Pattitucci, and drummer Dave Weckyl – the band offers thrilling widescreen arrangements of nine jazz standards, including Sonny Rollins' "Oleo" and John Coltrane's "Blue Train." Melding raw power with a velvet finesse, the group takes no prisoners with its syncopated grooves, which hurtle along like unstoppable juggernauts.
Key track: "Manteca"
Bill Evans: Sunday At The Village Vanguard (Riverside, 1961)
Pianist Bill Evans released many notable live albums during his 24-year-long recording career (including Waltz For Debby, At The Montreux Jazz Festival, and The Paris Concert) but this superlative album, recorded in June 1961 in Greenwich Village is arguably the finest of them all. Playing alongside Evans is a young virtuoso bassist Scott LaFaro (who would be tragically killed ten days later) and drummer Paul Motian, who both helped to bring Evans' vision of creating a democratic sense of musical interaction within a trio context to life. Highlights included the forlorn and achingly romantic "My Man's Gone Now," and a swinging version of Miles Davis' "Solar." In 2006, this groundbreaking album was expanded to a 3-CD set, The Complete Live At The Village Vanguard.
Key track: "All Of You"
All Of You by Bill Evans from 'The Complete Village Vanguard Recordings, 1961'
John Coltrane: At The Village Vanguard (Impulse!, 1961)
This was Coltrane's first ever live album, compiled from two nights' performances in November 1961 at New York's Village Vanguard. This was not the bop-oriented Coltrane of Giant Steps released just a year earlier but a saxophonist keen to explore elongated modal jazz grooves and discover new musical terrain. Free jazz maven, Eric Dolphy, augments Trane's quartet with his bass clarinet on side one's opener, the self-penned "Spiritual," which anticipates the mesmeric style of the saxophonist's magnum opus, A Love Supreme, released three years later. More overtly avant-garde is "Chasin' The Trane," which occupies the whole of side two and finds the saxophonist blowing his horn with the febrile intensity of a man possessed. The album divided the critics at the time but is now regarded as an important milestone in Coltrane's oeuvre. In the CD age, the album has been expanded into a 4-CD box set.
Key track: "Chasin' The Trane"
Chasin' The Trane (Live From Village Vanguard/November 1,1961)
Miles Davis & Thelonious Monk: Miles & Monk Live At Newport (Columbia, 1964)
Despite the deceptive album title, Miles and Monk don't perform together on this LP but occupy one side each with their sets from the Newport Jazz Festival. Miles' performance is from 1958 when he was leading the sextet (with Coltrane, Cannonball Adderley, and Bill Evans) that would go on to cut Kind Of Blue less than a year later. On the original LP, they were represented by four cuts, including a brisk version of Monk's "Straight No Chaser." The Monk side of the album contained two elongated cuts ("Nutty" and "Blue Monk") from his 1963 Newport appearance, and finds his usual quartet augmented by clarinetist, Pee Wee Russell, who offers a different dimension to the pianist's music. Both Monk and Miles are at the apex of their powers here and their contrasting approaches to jazz offering a fascinating juxtaposition of styles.
Key tracks:"Blue Monk" (Monk) and "Two Bass Hit" (Davis)
The Quintet: Jazz At Massey Hall (Debut, 1956)
"The Quintet" was a bebop supergroup consisting of Charlie Parker – who was originally billed as "Charlie Chan" because of record company politics – with Dizzy Gillespie, Charles Mingus, Bud Powell, and Max Roach. Their appearance at Toronto's Massey Hall on May 15th 1953 was meant to be a celebration of bop but actually came to define the end of an era as it was the last time Parker, Gillespie, Powell and Roach would play together. Mingus issued the concert, which contained versions of the bebop classics, "A Night In Tunisia," "52nd Street," and "Hot House," via his own Debut label in 1956, but not before he had re-recorded some of his bass lines, which were inaudible on the original recording. The album was later expanded from six to 16 cuts when it was reissued by Prestige under the title The Greatest Jazz Concert Ever.
Key track: "A Night In Tunisia"
Erroll Garner: Concert By The Sea (Columbia, 1955)
In September 1955, a Gothic-style concert hall in the Californian coastal town of Carmel played host to one of jazz's most flamboyant pianists: the technically accomplished Erroll Garner. But Garner had no idea his performance was being recorded until his manager, Martha Glaser, discovered that a jazz-obsessed US serviceman was taping the gig for a military radio broadcast. Glaser acquired the master tape and then persuaded Columbia to release it; it went on to sell over a million copies. Garner's trio, consisting of bassist Eddie Calhoun and drummer Denzil Best, is in spectacular form. The highlights include a super-charged version of the jazz standard, "I'll Remember April" and a joyful, softly-swinging "Red Top." Concert By The Sea remains the go-to live album for those wishing to get acquainted with the Pittsburgh pianist's jazz.
Key track: "Red Top"
Wynton Kelly Trio and Wes Montgomery: Smokin' At The Half Note (Verve, 1965)
Indianapolis fretboard avatar, Wes Montgomery, teamed up with Miles Davis' Kind Of Blue rhythm section (pianist Wynton Kelly, bassist Paul Chambers and drummer Jimmy Cobb) and was recorded by jazz uber producer Creed Taylor playing at New York's Half Note club in June 1965. What resulted was a sensational live album that convinced everyone who heard it of Montgomery's genius. It helped, though, that he was backed by a sympathetic and intuitive trio, whose accompaniment is exemplary throughout. Montgomery shines brightest on the cool, self-penned groove, "Four On Six," and the driving swinger, "Unit 7." The original 9-track album was reissued in an expanded form in 2005.
Key track: "Four On Six"
Duke Ellington & His Orchestra: At Newport (Columbia, 1956)
Only a few big bands survived into the 1950s, one of which belonged to jazz aristocrat, Duke Ellington, although his popularity seemed to be fading as bebop began to dominate jazz. But then came a career-changing incendiary appearance at the 1956 Newport Jazz Festival, which revived the bandleader's appeal in the US. His band's performance there was captured on tape, then issued on LP and quickly became a bestseller. The unequivocal standout on the album was a tremendous 14-minute version of Ellington's 1937 stomper, "Diminuendo And Crescendo In Blue," where tenor saxophonist, Paul Gonsalves, blew a rampaging 27-chorus solo that had the crowd on its feet and went down in history as one of Newport's finest moments.
Key track: "Diminuendo And Crescendo In Blue"
Sonny Rollins: A Night At The Village Vanguard (Blue Note, 1958)
Though for health reasons, Sonny Rollins, who is now 90, no longer plays his beloved tenor saxophone, this stunning live album (initially released by Blue Note as a single LP in 1958 before being reissued as a double CD in 1999) reminds us what a prodigious talent he was. It captures the mighty colossus of the tenor saxophone playing in a trio format (alongside bassist Donald Bailey and alternating drummers Elvin Jones and Pete La Roca) during November 1957 in one of New York's most iconic jazz clubs. Significantly, the absence of a piano player means that Rollins was unfettered harmonically and was able to roam freely in his improvisations. It leads to some jaw-droppingly memorable instances of genius-level extemporization from a saxophonist who seems to be nothing less than a gushing fount of endless, free-flowing melody.
Key track: "Sonnymoon For Two"
Sonnymoon For Two (Live At The Village Vanguard, New York/1957/Evening Take)
Ella Fitzgerald: Ella in Berlin: Mack The Knife (Verve, 1960)
Don't you just love it when the unexpected happens during a live performance on stage? This remarkable LP, recorded in February 1960 at Berlin's Deutschlandhalle, captures the moment when the so-called 'First Lady' of song does the unthinkable and forgets the words to "Mack The Knife." Rather than panic, like a true professional she calmly proceeds to improvise her own lyrics (including the humorous line, "we're making a wreck of 'Mack The Knife'") and then embarks on a wild scat solo that impersonates Louis Armstrong's gruff vocal delivery. Though this is undoubtedly the apex of the record, there are other highlights, among them a sassy rendition of "The Lady Is A Tramp" and deliciously languorous version of "Summertime."
Key track: "Mack The Knife"
Mack The Knife (Live At The Deutschlandhalle, Berlin, 1960)
Keith Jarrett: The Köln Concert (ECM, 1975)
If this Pennsylvanian pianist had never made another LP after this one, he would still have a place in the pantheon of jazz greats. For many, this astounding album of long piano improvisations recorded in January 1975 is Jarrett's magnum opus and the record that best encapsulates his genius. Its spellbinding beauty highlights Jarrett's lyricism and emotional sensitivity as well as his prodigious technique. Jarrett has recorded many similar solo recitals since but while they are all uniformly excellent, none of them quite match the sonic alchemy and reach the creative apogee that he achieves here. Truly inspired.
Key track: "Köln, January 24, 1975 Part 1"
Missing something from our best live jazz albums list? Let us know in the comments below.