Best Jazz Music Gifts For Christmas
Whether you're an entry-level jazz fan or a hardcore aficionado with audiophile tendencies, the best jazz Christmas gifts have plenty to offer this year.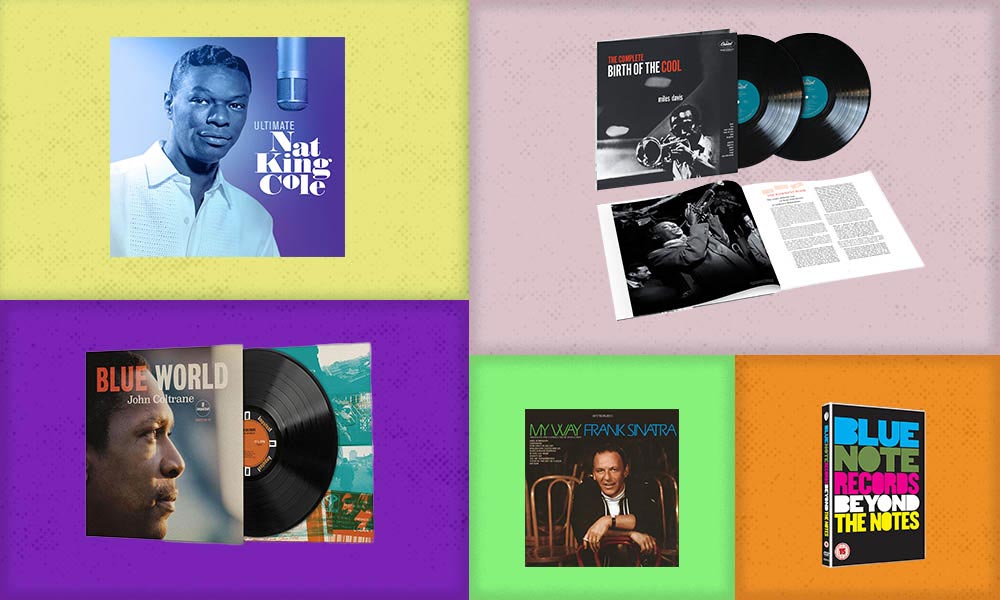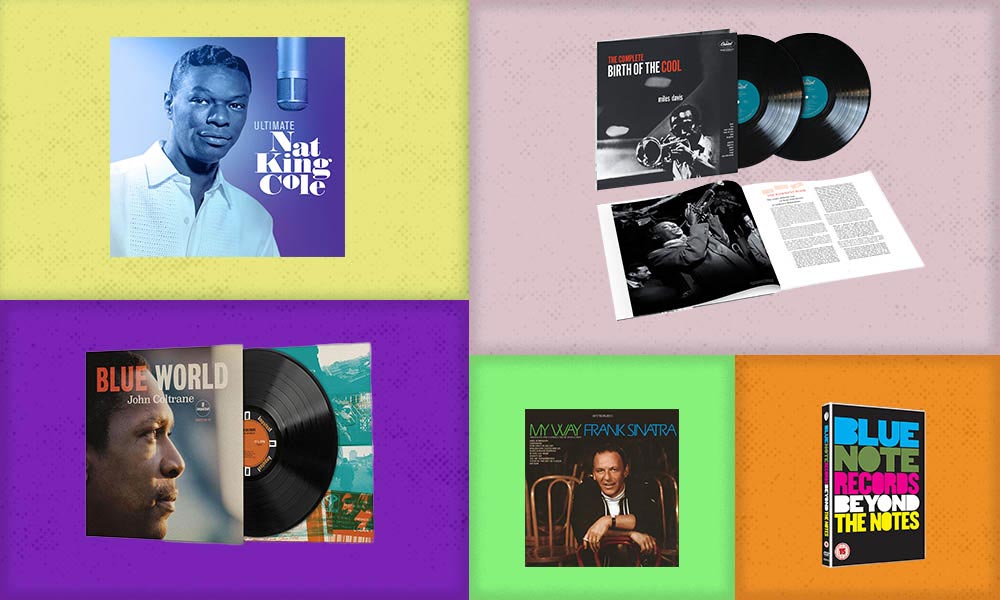 With Blue Note Records celebrating its 80th anniversary this year, jazz fans can be sure of one thing: the music they love continues to inspire. That anniversary may have dominated many of the headlines for jazz fans this year, but a number of reissues from forward-thinking artists like Miles Davis and John Coltrane, plus must-have collections from Frank Sinatra and Nat "King" Cole – singers who define the Christmas – ensure that there's no shortage of variety when it comes to choosing the best jazz gifts for your loved ones this holiday season.
Blue Note: Beyond The Notes DVD
Essential viewing for any jazz fan, Sophie Huber's critically acclaimed documentary tells the story of the storied label through the three generations of artists who made it possible.
Blue Note: Tone Poet Audiophile Vinyl Reissue Series
The esteemed jazz label's 80th anniversary celebrations have brought forth a number of enviable reissue series, from Blue Note Grooves to Blue Note Debuts, Blue Note Live and Great Reid Miles Covers. Audiophiles should flock to the Tone Poet Audiophile Vinyl Reissue Series, which highlights underrated Blue Note classics and standout releases from jazz greats Wayne Shorter, Chick Corea, Gil Evans and Donald Byrd, among others.
Blue Note wall art
Just like the label's music, Blue Note album covers are works of art in themselves. Pairing label co-founder Francis Wolff's iconic photographs with Reid Miles' innovative designs, this bespoke imagery is now available as framed canvas prints to adorn your walls.
John Coltrane: Coltrane '58: The Prestige Recordings
1958 saw the creative rebirth of the legendary tenor saxophonist John Coltrane as he hit upon a new style, later dubbed "sheets of sound". This prolific period for the Prestige label is celebrated in a 5CD/8LP box set, collecting all of Trane's groundbreaking albums for the label.
John Coltrane: Blue World
Following on from 2018's Both Directions At Once, this year sees the discovery of another lost gem from Trane's canon, with the release of Blue World, a previously unissued set of studio recordings by the classic John Coltrane Quartet for a 1964 French-Canadian arthouse film, Le Chat Dans Le Sac, that sees the group at the height of their powers.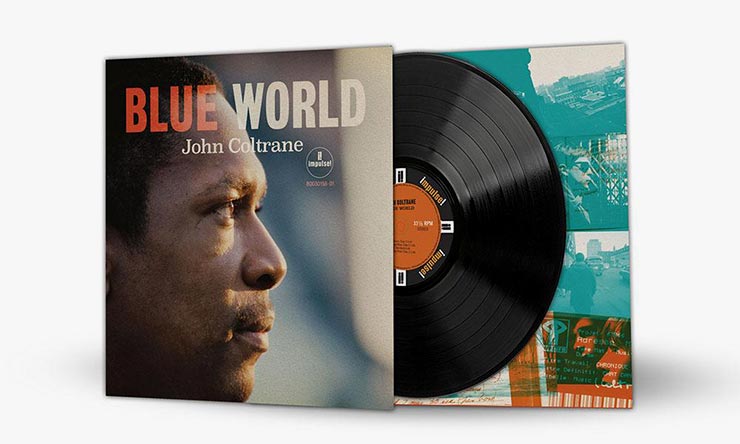 Frank Sinatra: My Way, Sinatra Sings Alan & Marilyn Bergman vinyl
Celebrate the Chairman Of The Board with this pair of Sinatra releases. First, Sinatra's signature tune – and second foray into the world of contemporary pop – is immortalised in a 50th-anniversary expanded reissue that also sees Ol' Blue Eyes covering The Beatles' 'Yesterday' and Simon And Garfunkel's 'Mrs Robinson', among other gems. Alongside this, a new collection highlights ten tracks from the fruitful collaboration between Sinatra and the Academy Award-winning lyricists Alan and Marilyn Bergman.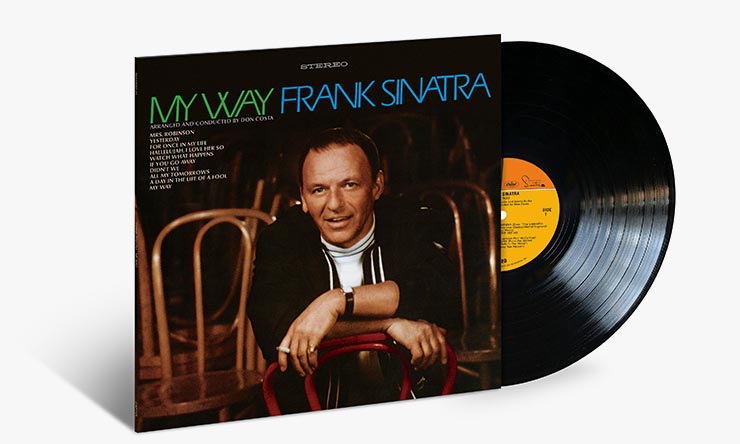 Miles Davis: The Complete Birth Of The Cool
Perhaps the essential record for any jazz fan, Miles Davis' seminal Birth Of Cool celebrates its 70th anniversary with a remastered double-album, gathering both studio and live sessions recorded by the original Miles Davis Nonet that included jazz heavyweights Gerry Mulligan, Lee Konitz, Max Roach, John Lewis, Gil Evans and a then 22-year-old Davis.
The Miles Davis Quintet: The Legendary Prestige Quintet Sessions
Starring arguably the greatest jazz quintet of all time – Miles Davis, John Coltrane, Paul Chambers, Red Garland and Philly Joe Jones – the albums recorded by the Miles Davis Quintet for Prestige redefined the jazz landscape. Chronologically sequenced, the material that makes up the Miles, Cookin', Relaxin', Workin', Steamin' and Miles Davis And The Modern Jazz Giants albums have been collected in a new 6LP box set that boasts a bonus disc of TV and radio appearances. Housed in a 20-page hardback book, it featuring photographs of Davis, plus liner notes from jazz historian Bob Blumenthal.
Nat King Cole: Ultimate Nat King Cole
The smoothest crooner of the 20th Century, Nat King Cole is the voice of the holidays. Ultimate Nat King Cole includes all his signature hits, among them 'Unforgettable', 'Mona Lisa,' 'Straighten Up And Fly Right', 'L-O-V-E' and 'Nature Boy', and it boasts a new duet of 'The Girl From Ipanema', pairing Cole's voice with newly recorded vocals by Grammy winner Gregory Porter.
Stan Getz: Getz At The Gate
A new discovery unearthing a previously unreleased recording of master jazz saxophonist Stan Getz and his quartet, recorded on 26 November 1961 at New York's Village Gate. Getz At The Gate is available in 2CD and 3LP formats, and reminds you just what a great saxophonist he was.
Chet Baker: The Legendary Riverside Albums
A fixture of the West Coast jazz scene during the 50s and 60s, enigmatic jazz figure Chet Baker then headed east, to the renowned Riverside Records in New York, for sessions that are collected in this 4LP set, remastered with bonus disc of choice outtakes and alternates from this historic period in Baker's career.
Jamie Cullum: Taller
British jazz-pop crooner Jamie Cullum has always operated in his own lane, and Taller reflects his versatility. For his first album in five years, Cullum spans everything from AM pop to jazz-inflected R&B, anchored by his sharp wit and Rat Pack swagger.
Norah Jones: Begin Again
The Grammy-winning singer-songwriter has spent her career pushing musical boundaries and exploring genres, and this new collection of impromptu singles shows the versatile singer is at ease in any mode. Featuring a diverse set of collaborators (from Thomas Bartlett to Wilco's Jeff Tweedy), the eclectic collection is still a jazz record, first and foremost.
Harry Connick, Jr: True Love: A Celebration Of Cole Porter
Multi-talented Harry Connick, Jr, puts his dynamic range to use on the Cole Porter songbook. If you can't catch Connick on Broadway in his tribute to the songwriter, this collection is the next best thing.
Jeff Goldblum & The Mildred Snitzer Orchestra: I Shouldn't Be Telling You This
Hollywood's leading renaissance man returns to his piano bench with his sophomore jazz release, featuring his long-serving band, The Mildred Snitzer Orchestra. This time, Goldblum's enlisted a few famous friends to help out, including Anna Calvi, Fiona Apple, Sharon Van Etten, Gina Saputo and more.
Format:
UK English