The Best Jazz Gifts This Christmas
Whether you're an entry-level jazz fan or a hardcore aficionado with audiophile tendencies, the best jazz Christmas gifts have plenty to offer this year.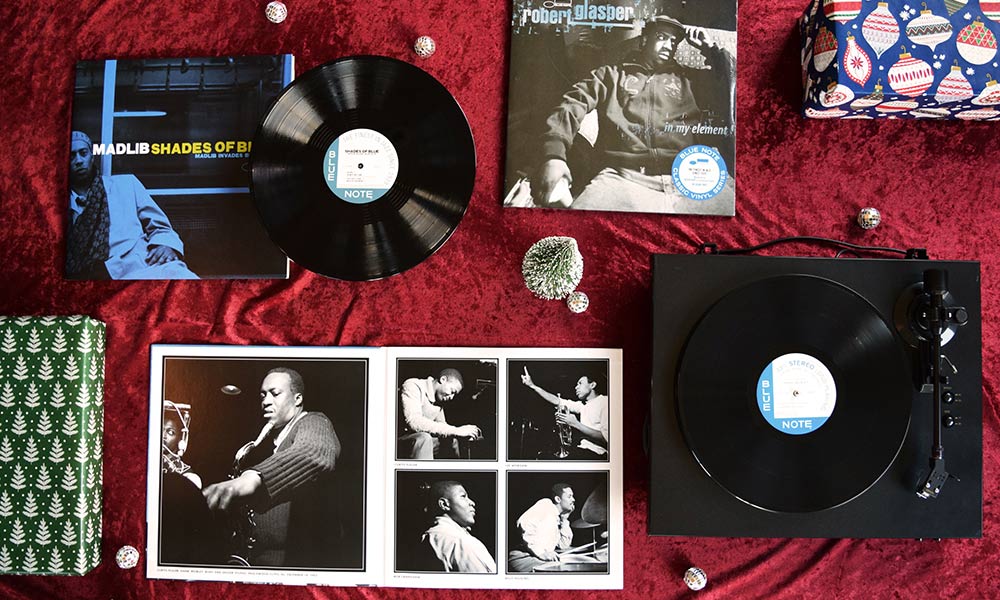 Whether you're an entry-level jazz fan or a hardcore aficionado with audiophile tendencies, the best jazz Christmas gifts have plenty to offer this year. These are our picks for the best Christmas gifts for jazz fans!
John Coltrane With Eric Dolphy – Evenings At The Village Gate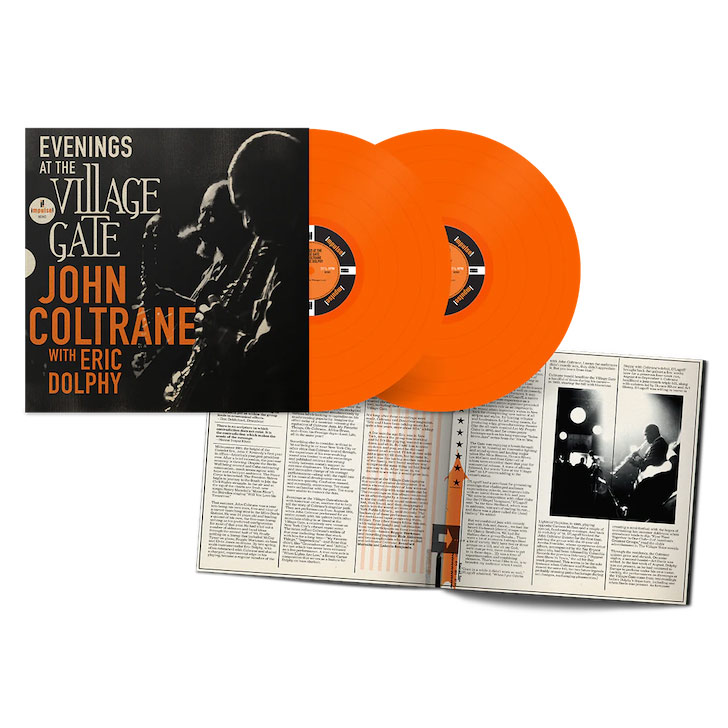 In August of 1961, the John Coltrane Quintet played an engagement at the legendary Village Gate in Greenwich Village, New York. Eighty minutes of never-before-heard music from this group were recently discovered at the New York Public Library. In addition to some well-known Coltrane material ("Impressions"), there is a breathtaking feature for Dolphy's bass clarinet on "When Lights Are Low" and the only known non-studio recording of Coltrane's composition "Africa", from the Africa/Brass album.
Frank Sinatra – Platinum (70th Capitol Collection) Limited Edition 4LP
Platinum celebrates in a beautiful 4LP set, the 70th anniversary of Frank Sinatra signing to Capitol Records, a moment that transformed his career and solidified his standing as one of the greatest interpretive singers of all time. From 1953 – 1962, Sinatra recorded more than three hundred songs for Capitol, the majority of them included on the landmark 'concept' albums Sinatra pioneered. It is arguably the finest body of recorded work in popular music.
Various Artists – Verve By Request Series
Verve Records/UMe and Third Man Records have partnered to resurrect the popular reissue series, Verve By Request, with a vinyl twist. Focusing on rare gems and fan-requested jazz albums from the Verve Label Group's stable of iconic labels, the series will offer two titles per month – each hand-picked by Verve and Third Man Records. The records will include both long-out-of-print titles from the vault as well as the first-ever vinyl pressings for albums released in the '90s and aughts that were only originally released on CD.
Various Artists – Verve Acoustic Sounds Series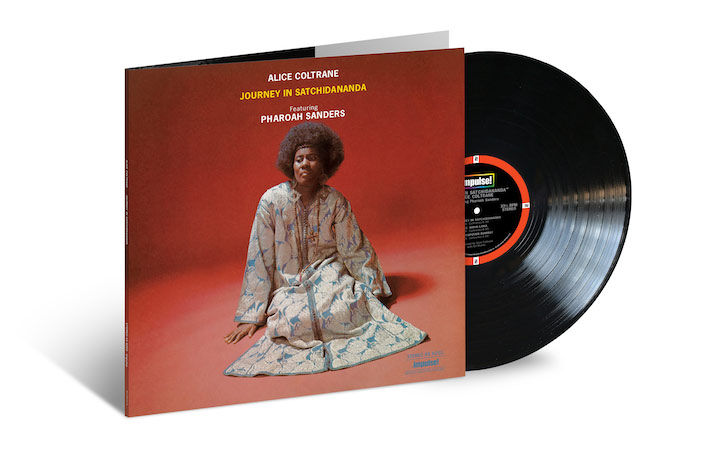 The Verve Acoustic Sounds features the definitive audiophile versions of classic jazz records. All titles are mastered from original analog tapes and presented in high-quality packaging. Throughout its run, the series has included albums from Pharoah Sanders, Peggy Lee, Alice Coltrane, and many more.
Various Artists – Blue Note Tone Poet Series
The Tone Poet Audiophile Vinyl Reissue Series is Blue Note's top-of-the-line vinyl series. Produced and curated by the "Tone Poet" Joe Harley, the series presents all-analog, 180g audiophile quality vinyl reissues from the Blue Note Records catalog and its family of labels which also includes Pacific Jazz, United Artists, and Solid State. Tone Poet vinyl is mastered by Kevin Gray of Cohearent Audio directly from the original analog master tapes and manufactured at Record Technology Inc. (RTI) in Camarillo, California. The releases come packaged in deluxe gatefold Tip-On jackets which are adorned by stunning photography from the recording sessions by Francis Wolff, giving the listener a glimpse into the studio on the day the music was created.
Various Artists – Blue Note Classic Vinyl Series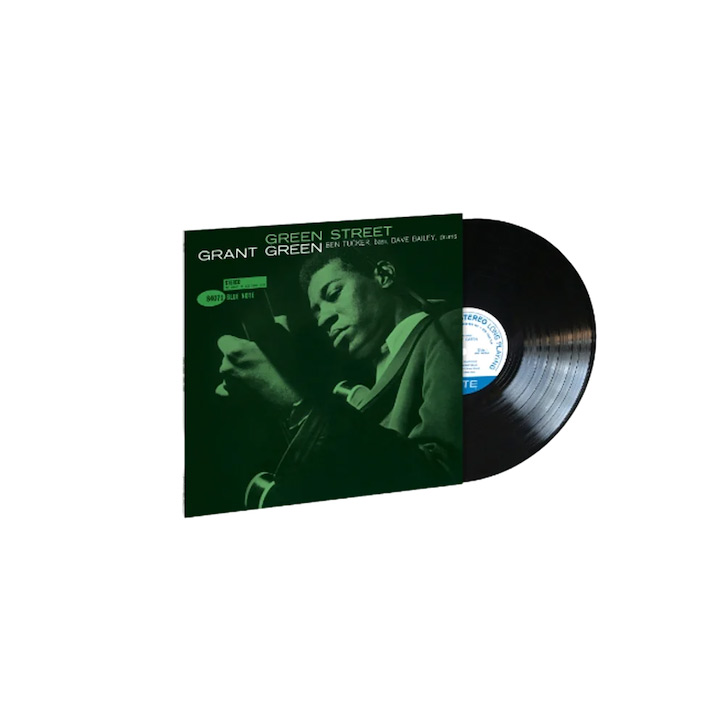 The Classic Vinyl Reissue Series presents affordable, high-quality reissues in standard packaging that are mastered by Kevin Gray of Cohearent Audio and manufactured on 180g vinyl at Optimal Media in Germany. The series reissues the best-known Blue Note classics from the 1950s and 60s, but also goes deeper, exploring the many different eras and styles of the legendary label's eight-decade history.
Ennio Morricone – Morricone Segreto Songbook 2LP
With an extraordinary career spanning more than six decades, world-renowned Italian composer Ennio Morricone created over 600 original compositions and a unique and unmistakable style, blending avant-garde solutions with the finest pop-psych attitude.
Marking would have marked the Maestro's 95th birthday, CAM Sugar has put together a new collection of little-known gems composed by Morricone, Morricone Segreto Songbook.
Various Artists – Great Women Of Song Series
The Great Women Of Song series collects the greatest hits of iconic artists like Billie Holiday, Astrud Gilberto, Dinah Washington, and more. It's the perfect starter kit for curious fans eager to learn more about iconic singers.
Yusef Lateef – Eastern Sounds (Original Jazz Classics Series) (180g Lp)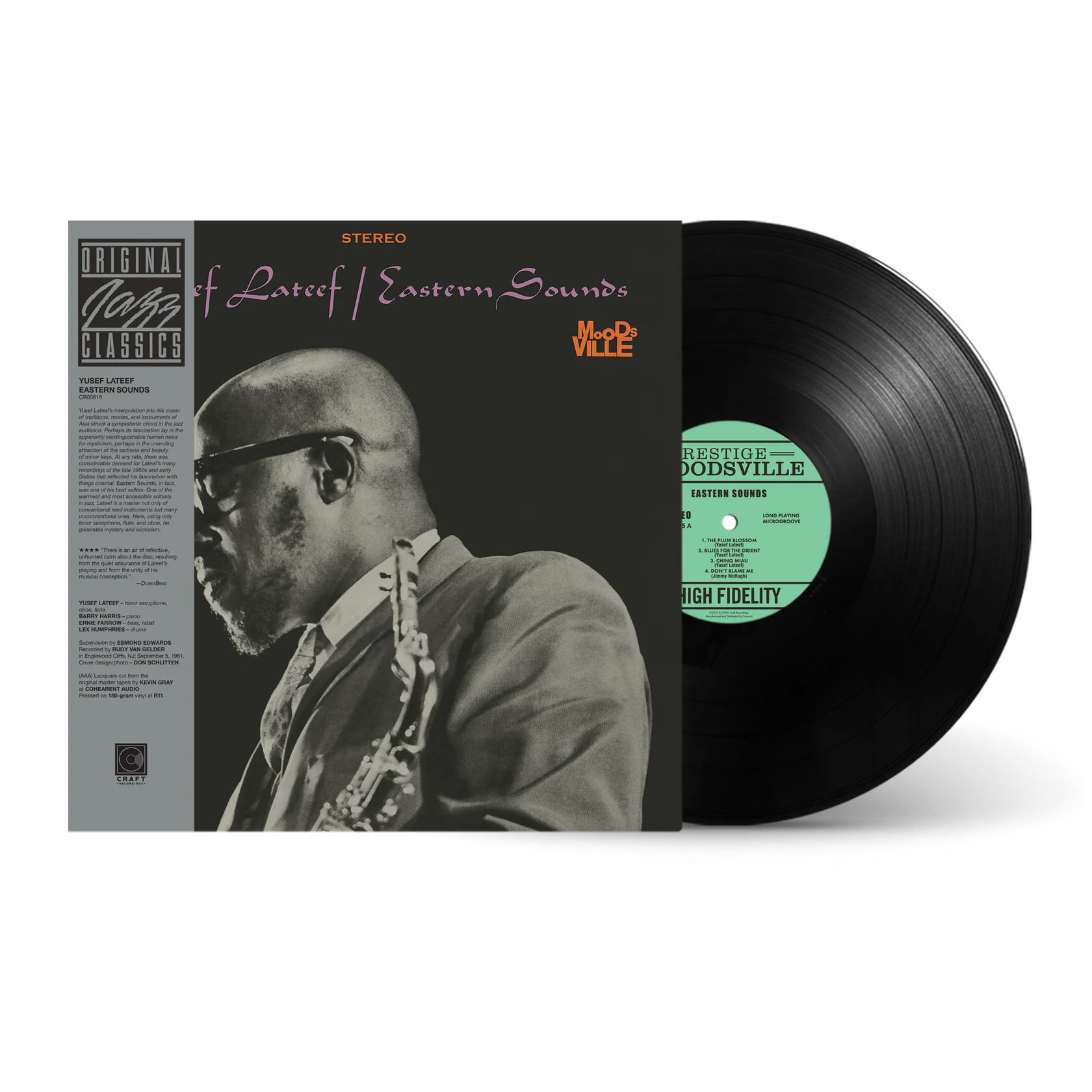 Originally released in 1962, jazz multi-instrumentalist Yusef Lateef's Eastern Sounds fuses hard bop with Middle Eastern music as he is joined by Barry Harris on piano alongside Ernie Farrow (double bass, rabaab) and Lex Humphries (drums). This new edition of the album is released as part of the Original Jazz Classics Series and is pressed on 180-gram vinyl.
Verve Classic Logo Dad Hat
Showcase your love of hip jazz with this hip headwear.
Irreversible Entanglements – Protect Your Light LP (Tangerine Color Variant)
Fusing elements of jazz, hip-hop, global music traditions and spoken word, Irreversible Entanglements' Protect Your Light sees the quintet (vocalist/poet Camae Ayewa, saxophonist Keir Neuringer, bassist Luke Stewart, trumpeter Aquiles Navarro, drummer Tcheser Holmes) break molds with adventurous improvisation driven by Ayewa's poetry about the Black experience, love, power, community and liberation.
Blue Note Wall Art
These framed prints of classic Blue Note Records might just be the perfect addition to your wall.
The Francis Wolff Collection Fine Art Prints
The Francis Wolff Collection is a series of one-of-a-kind limited edition fine art photography collector's pieces from Blue Note that celebrates Francis Wolff's legacy and that of the musicians he loved.
Blue Note – Twisty Man Tote
This stylish tote bag allows you to express your love of great jazz and graphic design at the same time.
Cautious Clay – Karpeh
Divided into three parts, Cautious Clay's Karpeh equates his life's journey to an amalgamation of his family's past life experiences, an exploration of the present, and a universal truth that will help define his future choices. It's among his finest works yet.
Meshell Ndegeocello – The Omnichord Real Book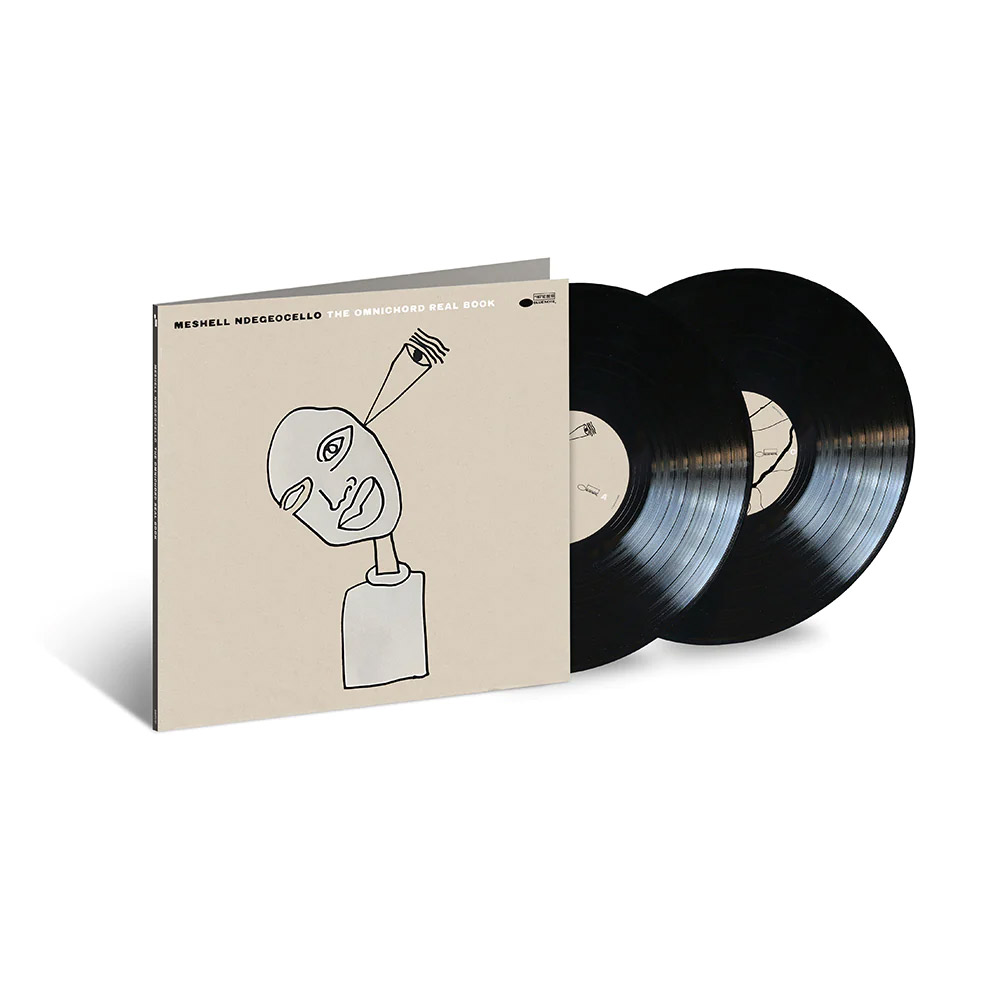 Acclaimed GRAMMY-winning multi-instrumentalist, singer, and songwriter Meshell Ndegeocello makes her Blue Note Records debut with The Omnichord Real Book, a visionary, expansive, and deeply jazz-influenced album that marks the start of a new chapter in her career. The Omnichord Real Book was produced by Josh Johnson and features a wide range of guest artists including Jason Moran, Ambrose Akinmusire, Joel Ross, Jeff Parker, Brandee Younger, Julius Rodriguez, Mark Guiliana, Cory Henry, Joan As Police Woman, Thandiswa, and others.
Blue Note / Third Man – 313 Series
Detroit has long held a shared respect with New York; a similar outlook on authenticity. Tough to describe, but you know it when you see it. Third Man Records and Blue Note Records share this respect and also a commitment to integrity regarding the musical legacies they support that extends to the collaboration happening on the 313 Series partnership. The five unique albums from the Blue Note catalog chosen for limited edition re-release by Blue Note Records President and Detroiter Don Was represent the best of the Motor City; innovative sounds, incredible playing and that inexplicable something you know is real.
Curtis Counce – You Get More Bounce With Curtis Counce!
Originally released in 1957, You Get More Bounce With Curtis Counce! sees Counce (bass) alongside Jack Shelton (trumpet), Harold Land (tenor sax), Carl Perkins (piano) and Frank Butler (drums). Recorded by Roy DuNann this edition is pressed on 180-gram vinyl pressed at QRP with (AAA) lacquers cut from the original tapes by Bernie Grundman and is presented in a tip-on jacket.
Dave Chisholm – Miles Davis and the Search for the Sound
Miles Davis and the Search for the Sound is a synesthesia-inducing graphic novel that follows the many lives of music legend Miles Davis. With narration adapted from Davis' own words and an innovative visual style that shifts to reflect Davis' constant musical changes, this 150-page graphic novel follows Davis through four decades of musical innovation, all centered around his quest to find a mysterious sound he heard on a moonlit country road as a child.