Best Sam Cooke Songs: 20 Gospel And Soul Essentials
From gospel singer to pop icon, this introduction tells the story of the singer/songwriter's incredible career.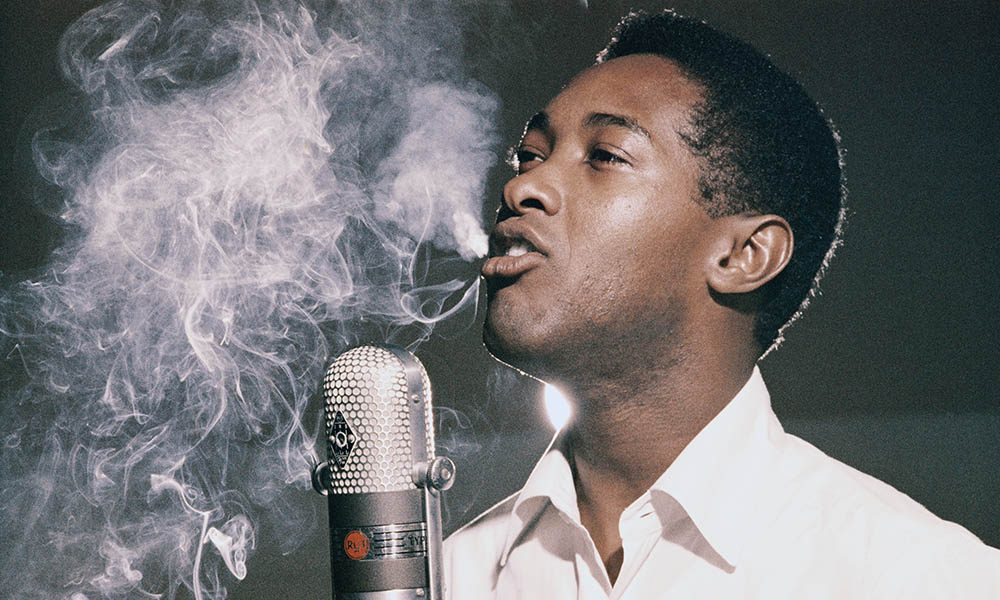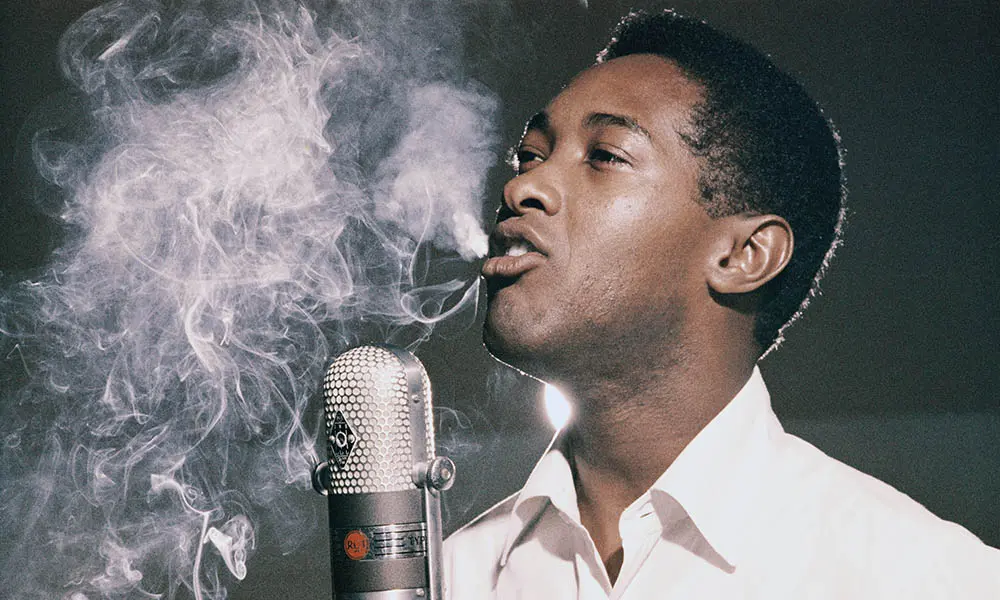 Sam Cooke invented soul music as we know it. His transition from successful gospel singer to one of the world's most influential pop icons was one of popular music's truly seismic events. He was a true original whose influence is still felt today.
Gospel singers have always shown emotion and vocal acrobatics. It's the result of being overcome with their love of the spirit. Cooke mastered these techniques as the lead singer of the group the Soul Stirrers. He later infused the mysticism generally designated for a higher power to an entire generation's feelings of longing, love, teenage rebellion, and a need for social justice.
Cooke left the world a wealth of material before his untimely passing, and there is no wrong entry point into his catalog. (And for those looking to dig even deeper, Cooke also served as a producer, perhaps most memorably on Bobby Womack's hit "It's All Over Now," which was quickly covered by The Rolling Stones.) But for those looking for a well-rounded portrait of Sam Cooke, the legendary singer/songwriter, this introduction to his best songs illustrates what a genuinely monumental artist he was.
Listen to a playlist of the best Sam Cooke songs on Apple Music and Spotify.
The Gospel Hits
Born on January 22, 1931, in Clarksdale, Mississippi, Samuel Cook (he added the "e" once he began performing) grew up a minister's son. He began singing with Gospel groups at an early age. He began to attract national attention when he joined The Soul Stirrers in 1950 at the young age of 19. Cooke was an immediate sensation, arriving with impressive vocal command and the signature flutters that would punctuate his most well-known pop hits later on in his career.
A handsome young man with a voice that could silence any room, Cooke drew a younger audience than most gospel acts. His infectious charisma led to a string of hits like "Jesus Gave Me Water" and "Touch the Hem of His Garment." As more young girls started to show up to Soul Stirrers gigs, it seemed inevitable that Cooke would go solo. Few, however, would've guessed that his solo move would mean abandoning gospel altogether.
Sam Cooke, the Romantic Soul-Crooner
Sam Cooke's decision to move away from gospel was met with controversy and created a fork in the road for long-time fans. Whatever fans he lost, however, were more than replaced once he made a splash in the pop world. The single that started it all for Cooke as a pop artist was "You Send Me." Written by Cooke and released in 1957, the song is a great introduction to how much emotion Cooke could wring out of simple refrains. The romantic plea central to the song repeats with very little change throughout its 2:41 runtime. It led to memorable TV show appearances, including an electrifying performance on The Ed Sullivan Show.
Sam Cooke "You Send Me" on The Ed Sullivan Show
"(What A) Wonderful World," a 1960 collaboration with songwriting team Lou Adler and Herb Alpert, sees Cooke at his most playful. It was one of the biggest hits of his career. Over a gentle arrangement, the protagonist of the song professes to the girl he is trying to woo that he doesn't know much about school subjects like "history" or "biology." He'll work hard, however, to win her love.
Sam Cooke - What A Wonderful World (Official Lyric Video)
With the song "Cupid" – released the following year – Cooke decided to take a different approach by pleading with the pudgy winged messenger of love himself to "draw back his bow" to let an arrow flow straight to his "lover's heart." After all, if Cooke's silky smooth vocals aren't enough to win over his girl, he's definitely going to need some sort of divine intervention.
Much like the simple message of "You Send Me," "It's Alright" gets a lot of mileage out of a basic sentiment and Cooke's one-of-a-kind voice: "Honey, it's alright / Long as I know that you love me / Honey, it's alright." The song appeared as a B-side of the 1961 single "Feel It" and was a showstopper during Cooke's live performances.
One of Sam Cooke's most underrated love songs came late in his career with 1964's "Rome (Wasn't Built in a Day)." In "Rome," Cooke emphasizes the need to take things slow in order to find a love that lasts. He asks, "How would Romeo feel if his Juliet turned down his advances and played hard to get?" Of course, he would keep trying because "where there's light there's hope."
Mr. Soul, The Party Starter
Sam Cooke's transition to the world of pop music was a huge success, with 20 singles in the Billboard Top 10 R&B and Black Singles charts. Many of those uptempo singles reflected the "rebellious" attitudes of the youth. Songs like "Twistin' the Night Away" and "Havin' a Party" tapped into the almost primal need for young people to get together and forget about their worries while getting down. No parents or churches mentioned, whatsoever.
In the song "Good Times" Cooke neatly sums up the restless feeling of most young people looking to escape their everyday lives: "Come on, let the good times roll," he sings, "We're gonna stay here until we soothe our souls, if it takes all night long."
Recorded a month before his passing and released as a posthumous single in December of 1964, the song "Shake" was one final call to the dance floor from Cooke. One of the most jubilant soul songs ever written, the gang vocal chorus – "SHAKE" – was an all-out rallying call with a groove that practically takes you by the shoulders and forces you to wiggle your spine out of formation. It's been covered countless times by Cooke disciples like Otis Redding, Small Faces, and Ike and Tina Turner.
The Standards
One of the most instructive tests for a vocalist is how they handle selections from The Great American Songbook. Sam Cooke updated some of these songs in thrilling ways that would make you never want to hear the originals ever again. Cooke's performance of the George Gershwin penned "Summertime" and the 40s hit "(I Love You) For Sentimental Reasons" are delivered with so much swagger, it's hard to imagine anyone else performing them previously.
The same can be said for Cooke's version of the spiritual "Nobody Knows the Trouble I've Seen." His 1963 version sounds like a dark-night-of-the-soul confessional, soaked in tears from a life of constant heartbreak. Perhaps most impressive of all is his reworking of the 1947 country hit "Tennessee Waltz." Rather than stick to the sad-sack honky swing of the original version, Cooke's take bursts right out of the gate in a fast-paced shuffle. The story of losing his dancing partner after introducing her to an old friend still remains, but nothing can prepare you for when he lifts his voice to the rafters as he remembers the night in question.
A Showman Like No Other: Best Live Tracks
Any sort of introduction to the best Sam Cooke songs needs to include highlights from his live releases At the Copa and One Night Stand: Live at the Harlem Square Club.
Recorded over two nights in the celebrated New York City club in 1964, Sam Cooke At The Copa is tailored to the room, with his band favoring jazzy swing over groove. You can also hear a little bit of Cooke's gospel showmanship during renditions of "This Little Light of Mine" and the Pete Seeger classic "If I Had a Hammer."
While his Live at the Copa appearance presents Cooke as a smooth romantic master of ceremonies, One Night Stand: Live at the Harlem Square Club is an unrestrained all-out soul assault. Recorded in the winter of 1963 at the famed Miami club, this recording finds Cooke pushing his vocals to their absolute limit. Everything here has a rough and muscular edge. Backed by a modest band, Cooke has complete command of the stage. You can practically hear the crowd fall underneath his spell, especially when they sing along to "Chain Gang."
Best of all is the rendition of one of his greatest hits, "Bring It on Home to Me." The band begins the song with Albert "June" Gardner keeping it at a tightly coiled simmer. Cooke directs the band to let loose through his dramatic crescendos that peak and valley up until he draws out a long refrain from "You Send Me." But in a moment of brilliant misdirection, the band launches into "Bring It on Home to Me." All of the tension he and his band built up explodes like a powder keg and the audience is now in a full-on frenzy. Released two decades after it was recorded, you would be hard-pressed to find another recorded moment that better illustrates the power of live music.
A Change Is Gonna Come
One of the most important songs that Sam Cooke ever wrote was "A Change Is Gonna Come." In 1963, as he was writing his RCA album Ain't That Good News, Cooke was in a transition moment. He had moved from gospel to dance pop, and was now thinking about how to move pop toward more meaningful themes. Cooke had been deeply moved after hearing "Blowin in the Wind" by the young protest singer Bob Dylan (which Cooke had covered on Live at the Copa) and decided that it was time he used his one of a kind voice to put a spotlight on the injustices he had witnessed his entire life in the United States.
Sam Cooke - A Change Is Gonna Come (Official Lyric Video)
In "A Change Is Gonna Come"'s opening line, Cooke captures the frustrations and anger that African Americans had been feeling for generations. "I was born by the river, in a little tent," Cooke sings. "And just like the river, I've been running ever since." In a moment of unbridled emotion, all of Cooke's anguish boils over in the song's final verse as he rises up to see hope for better days ahead: "There've been times when I thought I couldn't last for long, but now I think I'm able to carry on." The song's message is as sadly relevant as it was back when it was first recorded.
It would ultimately be the final recording by Cooke. In December of 1964, two weeks before the song's release, Cooke was shot by a hotel manager during a struggle. There have been plenty of different theories about the events of that night, but nothing has ever proved conclusive. Cooke's passing at the tragically young age of 33 remains one of popular music's biggest mysteries.
"A Change is Gonna Come" was a massive achievement at the time. But its impact has only grown larger in the intervening years. The song has been covered by Aretha Franklin and Otis Redding, and was included in Spike Lee's magnum opus Malcolm X during the film's climax. In 2007, the Library of Congress announced that it would preserve the song as part of the National Recording Registry. The song's legacy, and Cooke's legacy, will forever live on.
Did we miss one of the best Sam Cooke songs? Let us know in the comments section below.