Don Was Talks Blue Note Documentary 'Beyond The Notes'
Blue Note president Don Was discusses the new documentary, 'Blue Note Records: Beyond The Notes', and why director Sophie Hubert was "the perfect person" to make it.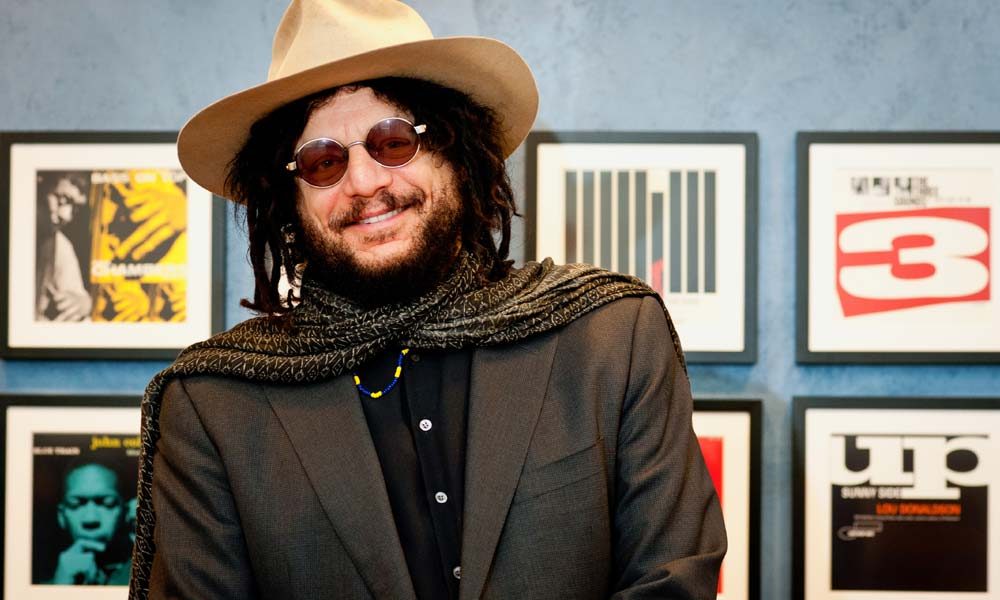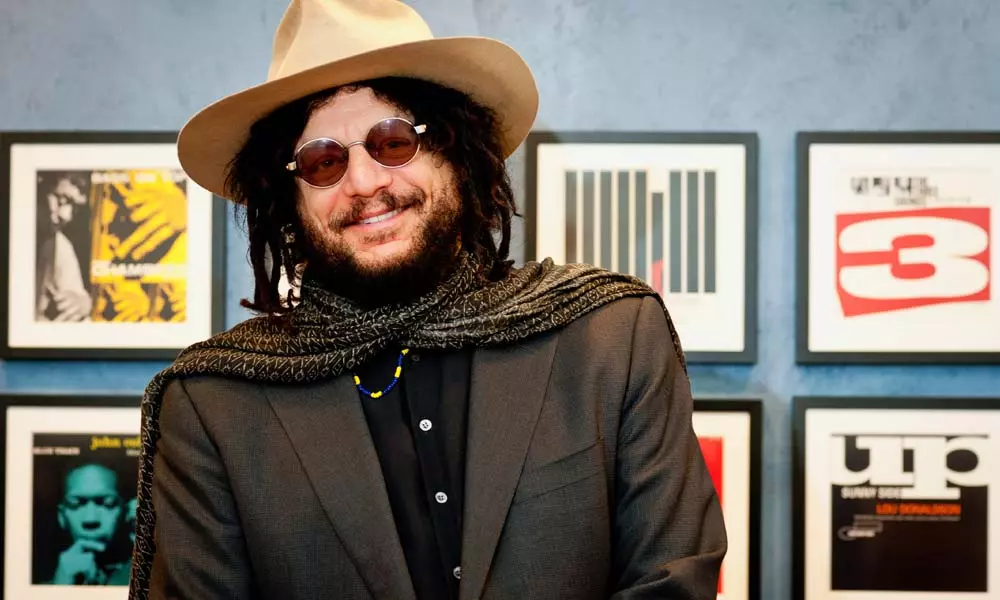 Sophie Huber's Blue Note Records: Beyond The Notes can't claim to be the first documentary to tell the fascinating story of Blue Note Records – there was a film called Blue Note: A Story Of Modern Jazz, back in 1997 – but if offers a different perspective from what we've seen before, presenting its narrative via musicians and people associated with the company, rather than outside contributions from jazz critics and academics.
Beyond The Notes' contributors range from Blue Note veterans such as Lou Donaldson, Wayne Shorter and Herbie Hancock, through to stars from its current roster, among them Robert Glasper and Norah Jones. The film took Swiss-born Huber three-and-a-half years to make and recently received its premiere in America at the Tribeca Film Festival. Now, Beyond The Notes is coming to the UK and, ahead of its inaugural unveiling there, at Sheffield Doc/Fest, on 8 June, we talked to Blue Note's head honcho, Don Was, to get his thoughts on the film.
TRAILER: Blue Note Records: Beyond the Notes by Sophie Huber
"I first met Sophie right after I got the job at Blue Note, in 2012, when she was putting the finishing touches on a soundtrack album to the documentary she'd made on Harry Dean Stanton [Partly Fiction]," says Was, who greatly admired the Bern-born director's informal depiction of the actor and musician. "Though Sophie and Harry Dean were close friends, he proved on film to be a really reluctant and elusive interview subject," explains Was, "so she had to tell his story through mood and vibe as opposed to getting factual information out of him. I think it made for a really impressionistic and ultimately vivid portrait of Harry Dean."
Impressed by Huber's approach to storytelling, Was gave her the thumbs-up when the director approached him about making Beyond The Notes. "I thought she was the perfect person when she had the idea to make a Blue Note documentary, because I thought it had to match the mood of the music that is part of the 80-year year legacy of the company. I felt that, based on the Harry Dean documentary, she could really do that… and she did."
Founded in New York, in 1939, by two exiled German Jews, Alfred Lion and Francis Wolff, who had escaped Hitler's Third Reich to seek freedom and a new life in America, Blue Note was a record company that reflected the listening tastes of its two owners. Initially, they put out boogie-woogie and swing records, but, by the late 40s, they began documenting the rise of a revolutionary new sound in jazz: bebop.
By the mid-50s, when the LP age was in full swing, Blue Note had become the standard-bearer for modern jazz – in particular hard bop, a driving offshoot of bebop that drew inspiration from blues and gospel music. Recording most of their artists at audio engineer Rudy Van Gelder's studio, in Hackensack, New Jersey, the label quickly established a unique signature sound, which, combined with Francis Wolff's accompanying cover photographs and Reid Miles' eye-catching sleeve designs, gave the company a strong identity. No other records sounded or looked like Blue Note's.
Don Was, an aficionado of the label and its music since he was a teenager growing up in Detroit, loves the clarity of Huber's film. "I think you get a really clear picture of the evolution of the company," he says, "and also the impact of the music and the things that surround music, like the graphic design and the photography. You see just how influential it's been in the world and how it's been adopted by mainstream culture."
What struck Was about Beyond The Notes, in which Huber skilfully combines Blue Note's music with its imagery to create an arresting, almost impressionistic audio-visual experience, was the originality of the label's graphic designer, Reid Miles. "You see so many of Reid Miles' album covers in the film and you realise that when he designed those, there was nothing derivative about it," says Was. "He was doing something highly original and yet you can see, in retrospect, how his style has really become part of the vocabulary of mainstream graphic designers."
Terrace Martin - INFLUENCES Ep. 4: John Coltrane "Blue Train"
Was was also taken by the way Beyond The Notes explains the relationship between jazz and hip-hop, and how sampling helped to keep Blue Note's music alive and enticed a younger generation of listeners. "Though I'm clearly aware of the connection between hip-hop and jazz, I've never seen it laid out so succinctly," says Was. "I don't think anyone's ever stated the case that clearly. She draws a brilliant through line from the groove music that came from the label in the late 60s and early 70s, right up to A Tribe Called Quest. I think it's eloquently laid out."
Blue Note's president admits that jazz is often presented in a way that can deter some listeners who are not familiar with the music. As a consequence, there's a misconception that you can only appreciate jazz if you're an intellectual or if you've studied it religiously. "I think a lot of people are intimidated by the notion of jazz and think you have to take five semesters of music theory before you can put on a Grant Green record," he laughs. However, it's not a view that Was subscribes to. "I think that's absolutely incorrect. You can listen to the music on Blue Note on many different levels. It's really just a conversation without words and you either feel something from it or you don't. But if you want to analyse, you can go in many layers deep and find that there is some complexity."
What's refreshing about Huber's film is that you don't need to be a jazz anorak or college professor steeped in the music's history to appreciate it. Don Was agrees. "I think she appreciates what's going on but at the same time is not such a fanatic that she's adhering to any established doctrine," he says. "I think she went into it completely open-minded and, as a result, we get an entirely fresh perspective. I love the film. I think she did a great job."
Find out more about Blue Note Records: Beyond The Notes here.
Format:
UK English