Blind Owl's Blues And The Story Of Canned Heat
'Blind Owl' Wilson, who died on 3 September 1970 and thus joined the infamous '27 Club,' was co-founder and principal writer with Canned Heat. This is their story.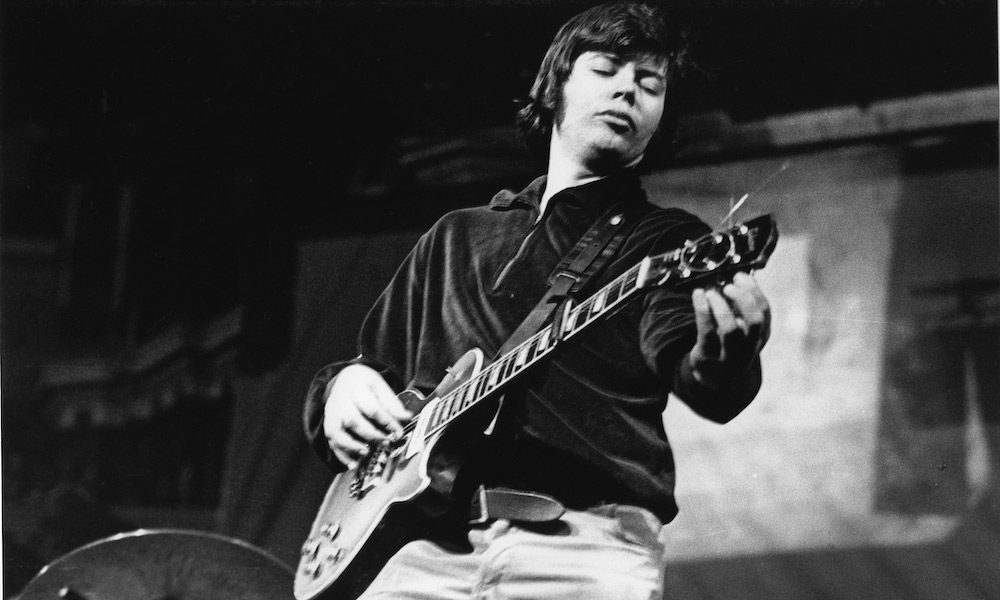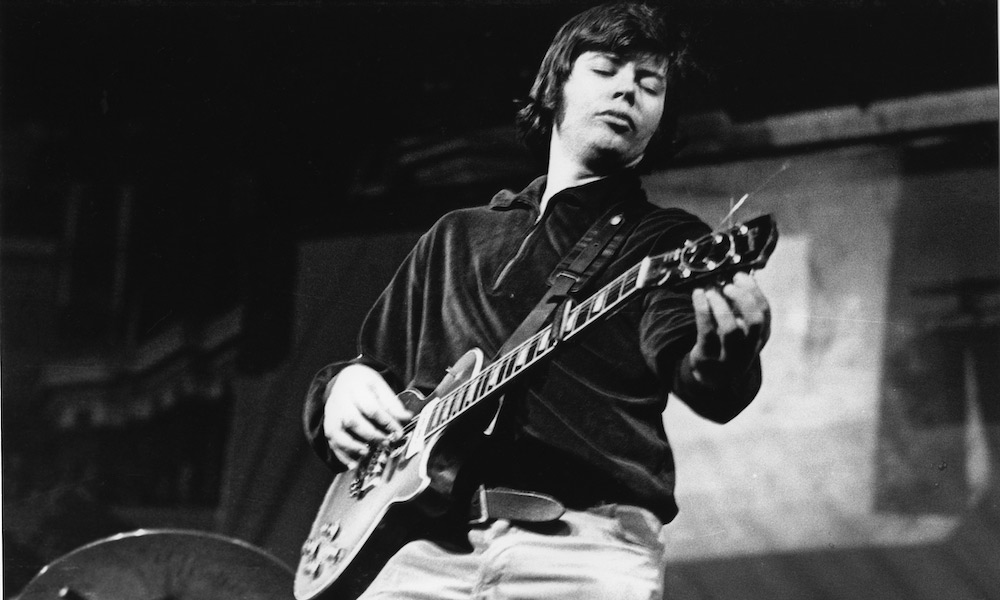 Born on 4 July 1943, two years after America entered World War II, Alan Christie Wilson died on 3 September 1970. He thus became another member of the infamous '27 Club' of artists who passed away at that tender age. But in the meantime, he had become famous as 'Blind Owl' Wilson, co-founder and principal songwriter with Canned Heat.
Wilson started out singing country blues in Cambridge, Massachusetts coffee houses, then moved to Los Angeles where he met would‑be disc jockey Bob 'The Bear' Hite who hailed from Torrance, California. They took their name from a Tommy Johnson song, 'Canned Heat Blues'.
Listen to the best of Canned Heat on Spotify.
The band's first incarnation
The band's first incarnation was in 1965, when Wilson and Hite were joined by Frank Cook and Henry Vestine from Washington. Their original bass player was Stuart Brotman who later emerged in the US band Kaleidoscope alongside David Lindley. He was soon replaced in Canned Heat by Mark Andes, who later co-founded Spirit, before New Yorker Samuel Larry Taylor came in as permanent bassist. He had served his apprenticeship with the likes of Chuck Berry and Jerry Lee Lewis, as well as playing on several of the Monkees' hits.
In 1967, after appearing at the Monterey Pop Festival, Canned Heat signed to Liberty Records. In July that year, they released a self-titled album that made No. 76 on the US album chart, following it with 1968's Boogie With Canned Heat, which spent three months on the Billboard chart. Living the Blues, a double album, came out in 1968 after which came Hallelujah in 1969, just before the band made an appearance at Woodstock.
Almost missing Woodstock
But it was a matter of luck that they even made the festival stage, let alone that their classic 'Going Up The Country' was used to great effect on the opening credits of the Woodstock movie. Henry Vestine, the former Mothers Of Invention guitarist, had quit Canned Heat just two days before Woodstock, following a fight with bass player Larry Taylor at the Fillmore West.
Harvey Mandel was drafted into the band, only to find that drummer Adolfo 'Fito' de la Parra felt they didn't have sufficient time to rehearse for Woodstock, so he also left. Their manager got into the reluctant drummer's room, where he had locked himself in, and talked him into changing his mind and they flew to Woodstock by helicopter, arriving in the nick of time. It was Mandel's third gig with the band. As Canned Heat played, day turned to night and they had secured a prime slot on the already late-running second day.
"Technically, Vestine and Wilson are quite possibly the best two guitar team in the world," wrote Downbeat magazine following their Monterey appearance", and Wilson has certainly become our finest white blues harmonica man. Together with powerhouse vocalist Bob Hite, they performed the country and Chicago blues idiom of the 1950s so skillfully and naturally that the question of which race the music belongs to becomes totally irrelevant."
On the road again
In 1968 Cook had been replaced by de la Parra, who was born in Mexico City, and it was soon after the band began to have hits with their unique blues sound. 'On The Road Again' went to No.16 in the USA in the late summer of 1968, while AI Wilson's 'Going Up The Country' peaked at No. 11 in the US early in 1969. In the spring of that year, 'Time Was' went to No.67 on the Billboard charts. The band was also very popular in Britain where 'On The Road Again' went top 10 and 'Going Up The Country' Top 20.
On the Road Again (Remastered)
The latter song's use in the Woodstock movie, coupled with 'On The Road Again,' which the band played as an encore, helped catapult them to even greater recognition. 'Woodstock Boogie' was very much a jam, lasting close to 15 minutes, including the obligatory drum solo; it was a reworking of 'Fried Hockey Boogie' from Boogie With Canned Heat.
Bob Hite said of the Woodstock performance: "Although there were a couple of tunes which weren't too good, [and] 'Going Up The Country' was one of them, there were some which were killers, stone killers".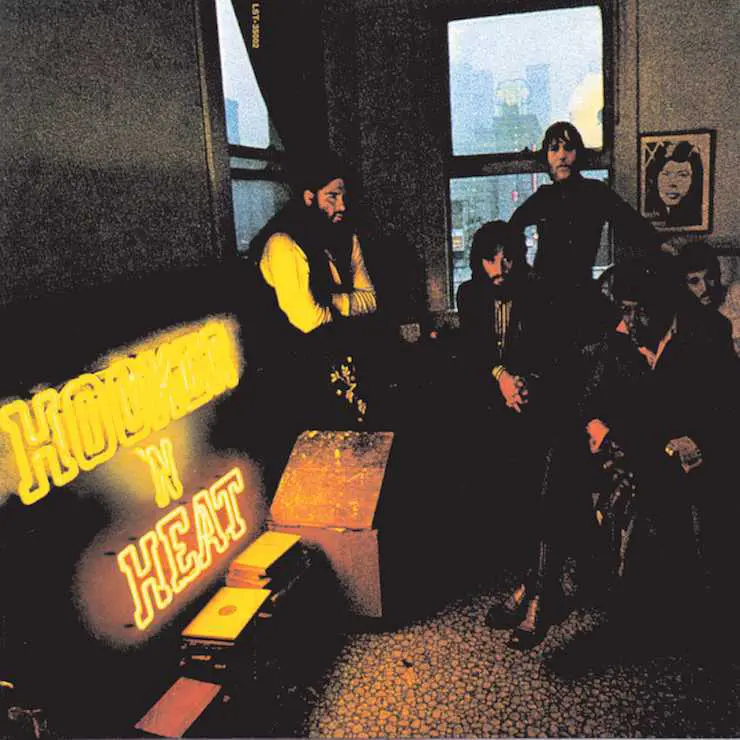 A year after their Woodstock appearance, Al Wilson was found dead from a barbiturates overdose in Bob Hite's Topanga Canyon garden. He had suffered from depression and his death robbed the world of "the most gifted harmonica player I've ever heard," as John Lee Hooker described him. The band had been working with the blues legend on an album that became Hooker 'N' Heat. The following month 'Let's Work Together,' from Hallelujah, reached No.26 on the US chart and became their last single of any note; it reached No. 2 in the UK.
By the mid 1970s only Vestine, who had returned to the fold, and Hite remained of the original lineup. The 21-stone Hite died on 5 April 1981, ending that chapter in the band's history. They somehow carried on with Taylor and de la Parra, guitarist Junior Watson (late of the Mighty Flyers), and Walter Trout. By the time the band featured on Hooker's highly successful album The Healer in 1989, Vestine had rejoined yet again. Vestine died in October 1997 in a hotel outside Paris from heart and respiratory failure. He wanted his ashes to be scattered in a crater on the dark side of the moon named after his father, a noted astrophysicist.
The secret to their longevity
Some of Canned Heat's longevity can be put down to their material regularly being featured in advertising campaigns on both sides of the Atlantic, such as those for General Motors, Miller Beer, Levi's, Pepsi and 7Up. But there is no getting away from it: their music and their love for the blues is beguiling. They were, for many young fans, their first exposure to country blues and much of the credit for that lies with 'Blind Owl' Wilson, who managed to take the ethos of pre-war country blues and place it in a modern setting. Just listen to the start of 'On the Road Again'. It draws you in and takes you on a ride in a 1957 Chevy truck through back roads America in search of the fountainhead of the blues.
The Very Best of Canned Heat can be bought here.