"It's Very Different From 'Exile'": The Rolling Stones On 'Goats Head Soup'
Mick Jagger and Keith Richards remember the vintage 1973 album as it reaches a new audience in expanded 2020 editions.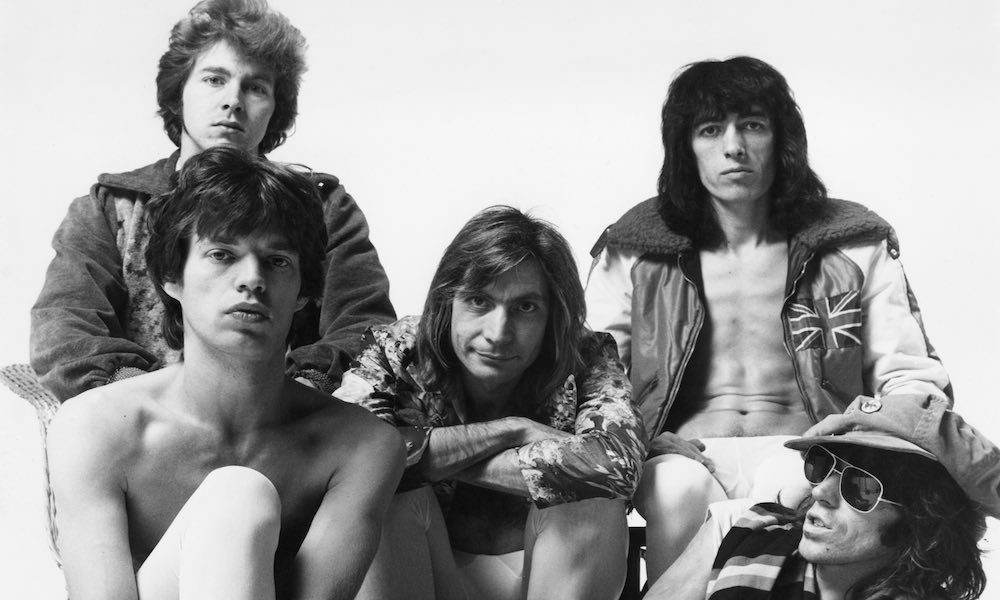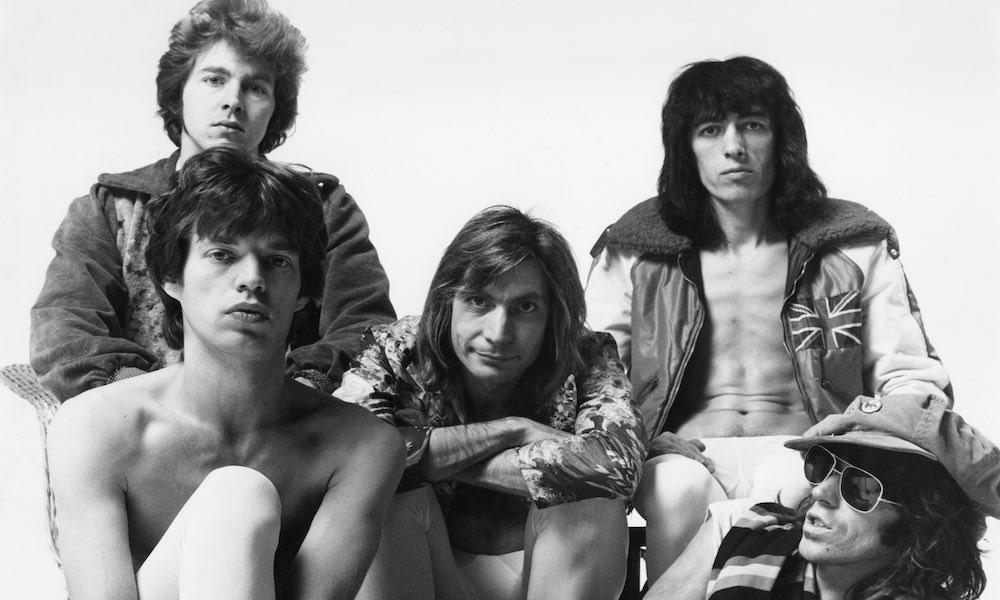 In 1972, after the completion of the extended and expansive project that became the landmark, 18-track Exile On Main St., the Rolling Stones scattered to the four winds. Goats Head Soup was what happened after they reconvened in Kingston, Jamaica with the new songs that Mick Jagger and Keith Richards had written, largely separately.
Forty-seven years on, the Glimmer Twins spoke to this writer about those sessions, as the album rode again in new 2020 multi-format and deluxe editions. Their memories were of a record with more elements of funk and soul, the indispensable input of team players like Billy Preston and Nicky Hopkins, and a memorable ballad single that took them back to No.1 in America. Not to mention some impressive outtakes that now form part of a coveted bonus disc of unreleased material in the new editions.
'We had separated over the world'
"With Exile On Main St., we were ready to go, we just lived in my basement and did what we did," said Keith, on the line from his home in Connecticut. "We were still on each other's backs. But by the time we got to cut Goats Head Soup, Mick and I, well, all of the band, had separated over the world for a while. So we had to figure out how to write songs, not being in each other's pocket."
"It's obviously very different from Exile," Jagger observed, on a Zoom call from Tuscany. "But Exile was this sprawling thing, it was recorded over a long time, and it was very mixed up with excerpts from previous sessions and so on. Goats Head Soup is a bit more centred on what we recorded in Kingston."
Richards went on: "At that time, we were pretty much into a lot of funk, which is why Billy Preston was there. We were still working that end of the scale, y'know. There was so much happening in Jamaica at the time. Apart from us making a record, it was the year that Bob Marley came out with Catch A Fire, and Jimmy Cliff with The Harder They Come soundtrack.
"There was a feeling in the air in Jamaica that something was happening. In a way it reminded me of London in '63, it was that "There's something in the wind.' Jamaica was feeling that it was finally on the map, and it was a great moment."
Richards recalls writing the album's flagship single "Angie" in Switzerland, the only country realistically open to him as a temporary home when other immigration departments were taking a dim view of his recreational activity. Notes Jagger: "'Angie' was a pretty ballad with strings. It couldn't be further away from the gritty stuff of Exile.
'I could hear its potential'
"But we'd had ballads before that had been successful, so it wasn't weird to do an acoustic style ballad. I could hear its musical, singable potential, if you like. Always wanted to put strings on it and bring out the potential of it in that way."
The album did contain archetypal Stones rockers such as the opening "Dancing With Mr. D," "Doo Doo Doo Doo Doo (Heartbreaker)" and the closing, controversial "Starf*****," defused as "Star Star" for the album art. "Yeah, [that] was quite daring," smiles Jagger. "Atlantic [who distributed Rolling Stones Records in the US] didn't want to use that on the cover, so they had to change the title."
Among the material on the bonus disc is a demo version of "100 Years Ago" on which Jagger did some detective work. "I think it's Keith and me playing piano," he reveals. "They said 'Who's this playing piano on '100 Years Ago'?' and I said 'I think it's just me.' Then I listened to it two or three times and I said 'I think someone else is playing on the top end, I don't think I'm playing that as well, I can't be.' So I think Keith is playing, but I'm not 100% sure. I think he's playing the top end and we're both playing the same piano."
Stones fans were treated to three newly-complete, previously unissued songs, all spirited rockers, in "All The Rage," "Criss Cross," and "Scarlet," which features an invigorating mesh of guitars by Richards and Jimmy Page. It was cut in 1974 in the basement of the London home of Ronnie Wood (soon to become a Stone himself, although he didn't play on the take). British musicians Rick Grech and Bruce Rowland were on the session, as was Stones road manager Ian 'Stu' Stewart.
"It was great to work with Keith in this capacity, right from the bare bones of something," said Page. "I'd worked with him in the past, but not like this. He kicked it off and then I followed along with the changes, then I came up with this riff behind it to complement what he was doing. The following night, I put the solos on."
Listen to the best of the Rolling Stones on Apple Music and Spotify.
Page had met the Stones even before they had their name, at a UK blues festival in the early 1960s. He then played on sessions with them in his pre-Led Zeppelin days as an in-demand guitar slinger. Says Richards: "I'd known Jimmy, we all had, for many years, because he was a friend of Ian Stewart's, even before we put the Stones together." He adds that Page would sometimes "just walk in" to their sessions, such as the one featuring his lead guitar on "One Hit (To The Body)," from 1986's Dirty Work album.
'Great mutual respect'
Page spoke of the "great mutual respect" he shares with the Stones, and how thrilled he is that "Scarlet" has finally emerged. "It's really great to have done it. It's brilliant what Mick has done with it," he said, adding of himself, "but it's also good to hear Jimmy Page flying as he was in the 1970s."
The better part of half a century on from its creation, Goats Head Soup is fully deserving of its lap of honor, as the latest Stones classic to get the deluxe treatment. "Sometimes you've forgotten a lot about what you did and how it got there," muses Keith. "Sometimes by listening in a different time and a totally different space, a whole different areas come to mind."
Concluded Mick: "I like to make them broader by finding these songs that haven't been released, it makes it a bit more interesting as well. But the original album itself still stands up."
Buy or stream the remastered and expanded Goats Head Soup.