'Live In Concert': Joe Walsh's Farewell to the James Gang
A month after the release of Walsh's last studio album with the band, 'Thirds,' he recorded the live set with them at Carnegie Hall.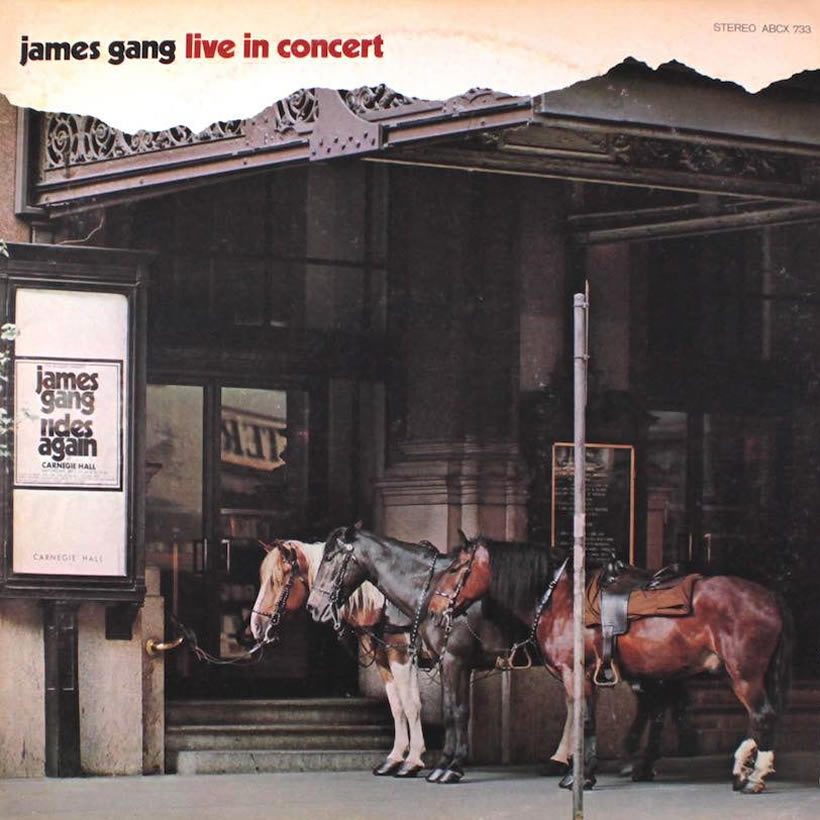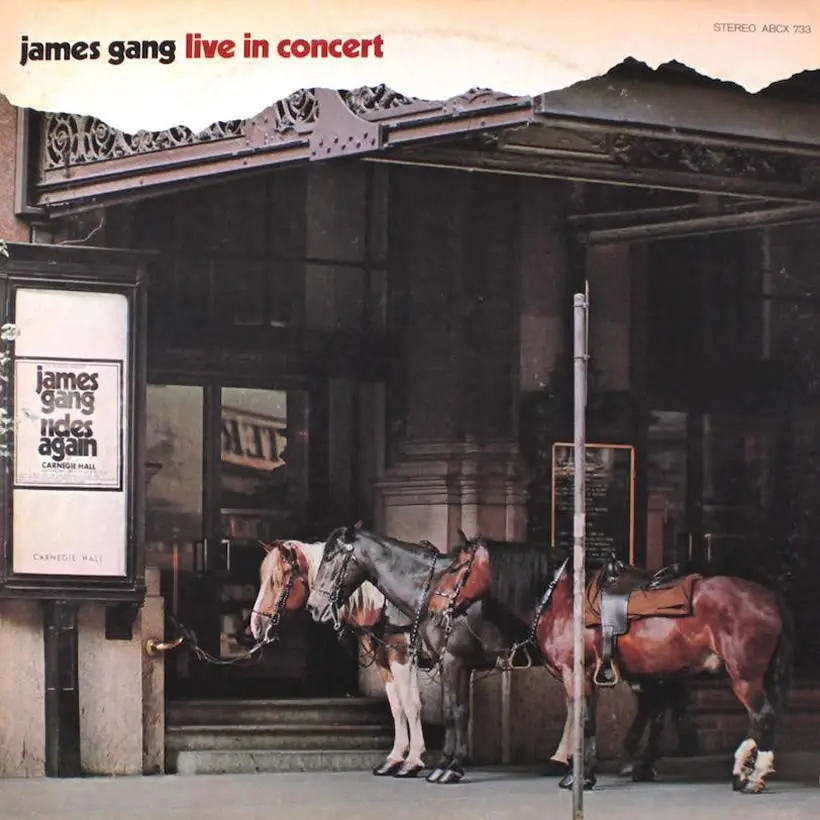 Three studio albums into Joe Walsh's work with the James Gang, the guitarist was bound for pastures new – but not before he had made one final appearance on LP with the Cleveland rock heroes. Just a month after the release of that studio farewell, Thirds, Walsh was on stage at Carnegie Hall in New York with his band mates Dale Peters and Jim Fox. That's where they recorded the show that became Live In Concert, which made its US chart debut on September 11, 1971.
"Released at the height of the Gang's popularity," said the Billboard review for that issue, "this Live recording of their recent Carnegie Hall concert includes exciting audience-inspired music." The magazine singled out "Stop," "Walk Away"and "Ashes The Rain and I," observing that "Tend My Garden" and an extended "Lost Woman" were other highlights.
Studio and live releases
A trade advertisement by ABC Records announced not just the live album but the James Gang's new single. Perhaps because Thirds had been released only five months earlier, the 45 in question, "Midnight Man," came from that studio set and not Live In Concert. It entered the Hot 100 in October and made a modest No.80.
Listen to the best of the James Gang on Spotify.
As for the live album, it became the trio's third gold-certified record in a row, reaching No.27 in a healthy 30-week chart run. As Walsh departed to form Barnstorm, Peters and Fox made the gang bigger by adding guitarist Dominic Troiano and lead vocalist Roy Kenner, continuing with the 1972 set Straight Shooter.
That disc reached No.58 on the Billboard Top LPs chart and the retooled band continued to make the US album listings until 1976, when their ninth and final set Jesse Come Home was released. It was titled for the outlaw who had inspired the group's very name in the first place, Jesse James.
Buy or stream The Best of Joe Walsh and the James Gang.