'Can That Boy Play!': In Session With The Tragic Jim Gordon
The work of one of rock's finest session drummers, from 'Pet Sounds' and 'All Things Must Pass' to Derek and the Dominos.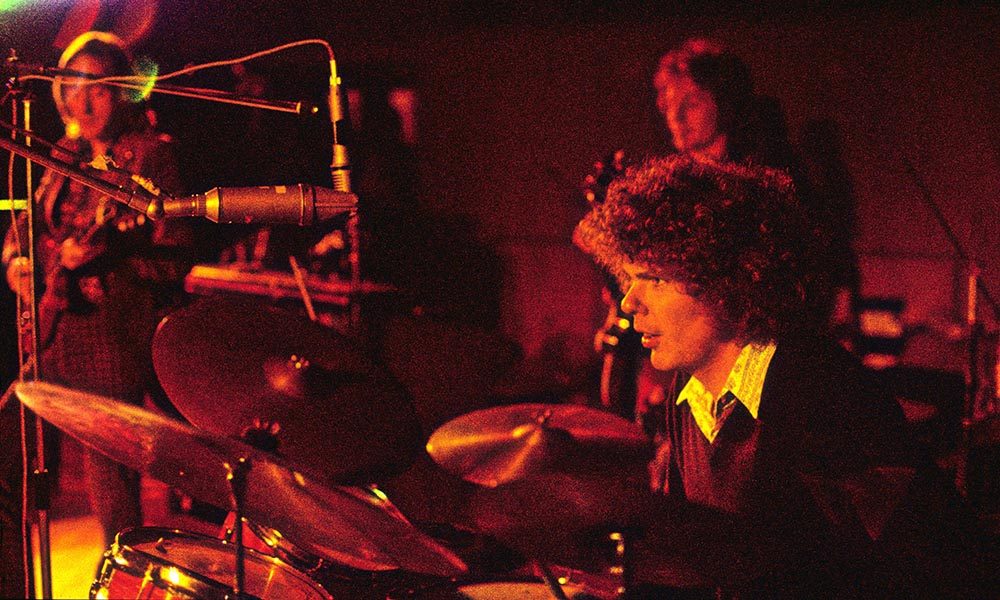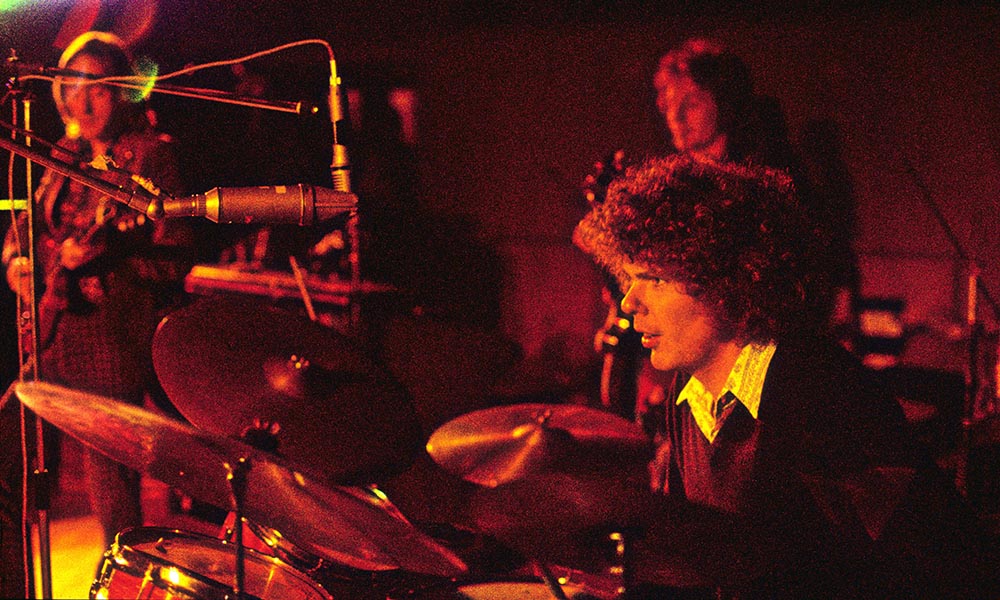 When the roll call of rock's finest session drummers is made, great players from Jim Keltner to Hal Blaine would be among the first to insist (with inevitable caveats) on a place in the list for Jim Gordon. Born on July 14, 1945, he became a fixture on a truly remarkable catalog of famous recordings. Gordon was also a noted keyboard player and listed as co-writer of the rock classic "Layla" by Derek and the Dominos.
Gordon's later life has been blighted by turmoil and tragedy, and he died in prison on March 13, 2023. But even a swift scan of his credits as a player is awe-inspiring. He played drums on Pet Sounds, The Notorious Byrd Brothers, All Things Must Pass, Layla and Other Assorted Love Songs, The Low Spark of High Heeled Boys, Nilsson Schmilsson, Pretzel Logic, and countless other genuine landmark records.
In addition to his close association with George Harrison and as a member of Eric Clapton's Derek and the Dominos, Gordon also played with the archetypal who's-who of 1960s and '70s stars. They ran from Joan Baez to Jackson Browne, Joe Cocker to Alice Cooper, Leon Russell to Linda Ronstadt, and Glen Campbell to Carly Simon.
His work also embraced groundbreaking rock'n'rollers like Little Richard and Gene Vincent, Clapton-associated acts such as Delaney & Bonnie and Friends and historic live events such as Cocker's Mad Dogs and Englishmen tour. The NME praised Gordon's "powerhouse" work on the Cocker album of the same name.
That record was released in 1970 just a few months before the almost simultaneous appearance of Harrison's All Things Must Pass and Derek and the Dominos' Layla and Other Assorted Love Songs. Disagreement remains about whether or not Gordon wrote the piano coda on "Layla" itself: vocalist Rita Coolidge again claimed in her autobiography Delta Lady: A Memoir to have composed it. But Gordon is listed as co-writer of the timeless track with Clapton.
'Fantastic' on drums
Among far too many other credits to do justice to, he is also thought to have played drums on "It's So Hard" from John Lennon's Imagine album of 1971. Describing the disc in advance for the NME in the summer of that year, Lennon said: "There's Jim Gordon on drums, Alan White on drums, Jim Keltner on drums, and they're fantastic."
In 1983, Gordon, an as-yet undiagnosed schizophrenic at that time, was found guilty of murdering his mother and sentenced to 16 years to life imprisonment. In 2013, he was denied parole until at least 2018. But the career that predated those dreadful events drew huge accolades for his musical achievements.
Listen to the official Derek and the Dominos Best Of playlist on Spotify.
"It seems redundant to praise Gordon when the world is at his doorstep," wrote Fusion magazine in 1971, "but, goddamn, can that boy play! His rhythmic ideas are as open and fluid as Clapton's melodic ideas, and they complement each other perfectly. Rock on, Jim Gordon."
Buy or stream Jim Gordon's work on Derek & the Dominos' Layla and Other Assorted Love Songs.