'Safe In The Arms Of Time': Rita Coolidge On Cocker, Clapton And More
We talk to the American hitmaker and singer-songwriter about her storied career.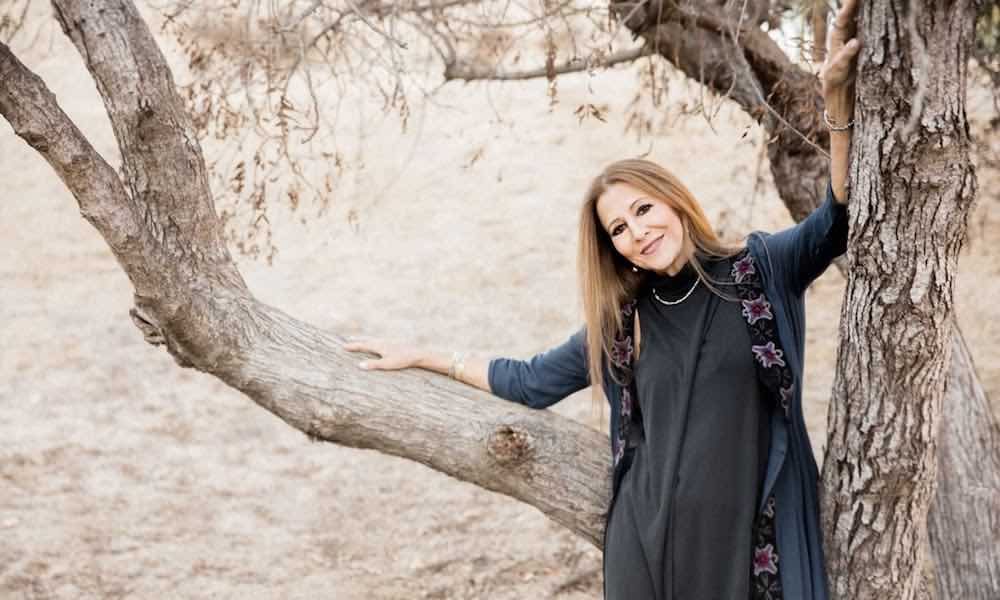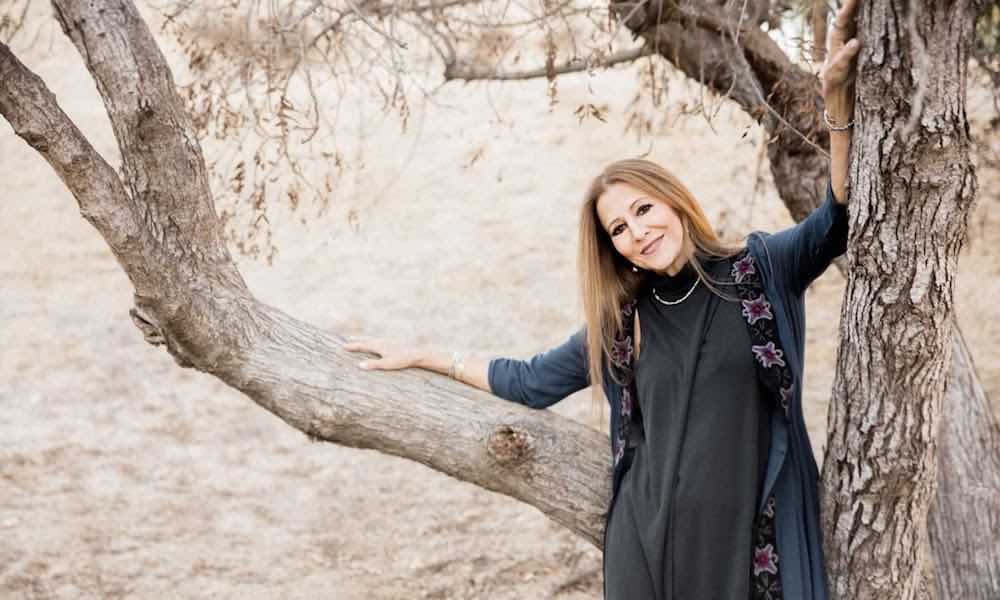 In the spring of 2018, with her album Safe In The Arms Of Time released on Blue Elan Records, Rita Coolidge spoke to us about her return to Sunset Sound Studios. She also reflected on a career featuring collaborations with Eric Clapton, Joe Cocker, Leon Russell, Delaney & Bonnie and more.
The 2018 set was produced by Ross Hogarth and featured three new co-writes by the singer, two with Keb' Mo' and the other with Stan Lynch, from Tom Petty's Heartbreakers. It also contained "Doing Fine Without You," given to her by two of her contemporaries from the Los Angeles scene in which she emerged at the turn of the 1970s, Graham Nash and Russ Kunkel.
The album has an engaging, often affectionately reflective aura, which Coolidge says was a specific goal. "The intention was to have a narrative, and making the record took almost three years since we started, it was such a long process. But knowing the end result, I would certainly do it again. It's probably set the bar on how to make records from now on."
She goes on: "When this record started to speak to me, I was thinking 'If this were the last record I was going to make, how would I want it to sound?' I wanted to go back and capture it that earlier, raw, bluesy thing that was going on, before records got too shimmery."
Back to Sunset
Recording the album at Sunset Sound in Los Angeles, took Coolidge back to the location where her solo career began, where she made her self-titled debut album of 1971 for A&M. "When we started talking about studios, I spoke with Ross Hogarth, who's won Grammys and is best friends with everybody," she says.
"We talked about Sunset Sound. We didn't have a huge budget, but Ross said 'Go and talk to them if that's what you want,' and I said 'That would be my dream.' So I feel I've gone full circle with this body of work. I was wandering through the halls where I've got gold and platinum records on the walls, so they were pretty excited."
Rita Coolidge (ft. Keb' Mo') - Walking On Water (OFFICIAL VIDEO)
Keb' Mo', one of Coolidge's favorite artists ("I think I have everything he's ever recorded"), co-wrote two songs with her for the project and sings on "Walking On Water." "He told me a year or two ago, 'When you were having your hits at A&M, I used to arrange demos at [A&M's publishing company] Almo & Irving.' He said he would see me walking across the parking lot."
Rita did indeed progress to a series of major hits, including two US gold singles with covers of Jackie Wilson's "(Your Love Keeps Lifting Me) Higher and Higher" and Boz Scaggs' "We're All Alone," as well as "I'd Rather Leave While I'm In Love," "The Way You Do The Things You Do," and her James Bond film theme "All Time High."
That storied career, which also includes two Grammys and her albums with former partner Kris Kristofferson, was vividly documented in her acclaimed memoir Delta Lady: A Memoir, published in 2016. "That was very cathartic," she says. "I just wanted to set the record straight on things that happened, the position I was in during the '70s and how I was able to be part of all that great music.
"I had the final draft of the book through and was very happy with it, and I'd given [publishers Harper] the ok to go ahead. Then," she laughs, "the week before it was released, I woke up one morning and went 'Oh my god, what have I done! Everyone will know everything about me!'"
I'd Rather Leave While I'm In Love
The singer also reminisced with us about her early days when, after being discovered by Delaney and Bonnie, she sang on Eric Clapton's self-titled solo debut album of 1970 (including on his version of J.J. Cale's "After Midnight") and in his Derek and the Dominos era. She worked with Nash, Russell, and others, and was part of Cocker's Mad Dogs and Englishmen tour and film.  
"Delaney & Bonnie were so important," she says. "Even Elton John told me once, 'If it wasn't for you guys, Delaney & Bonnie and that group of people, I wouldn't be here." They never got the credit they deserved.
"When Leon called everyone [as musical director of the Mad Dogs project], that was Delaney & Bonnie's band, and when the band went on that tour, they were devastated, and they never got [the band] back. When they played the Royal Albert Hall [in London in January 1969] Eric was with them. What a great night that was."
Coolidge herself sang vocals at that momentous show, in a band that also featured the future Derek & the Dominos collective. Clapton, Dave Mason, Bobby Whitlock, Jim Gordon, and Carl Radle were all on board. 
Then came Cocker's Mad Dogs tour of 1970, in which Coolidge travelled with a troupe of some 50 people. "I felt I was there more to be there for Joe than for myself, we were such very good friends," she confides. "He just needed someone that cared about him. Joe would just get lead around, it was like a travelling circus.
Superstar (Live At The Fillmore East/1970)
"Leon had said 'I'll do the tour if we do the songs the way I did them,' and he was wearing a top hat like the captain of a three ring circus. Leon [was] clearly just brilliant, a master craftsman when it comes to songs, chord changes and the way he played, there was nobody like him."
Touring the album
More than five and a half decades later, and coming back up to date with Safe In The Arms Of Time, Coolidge introduced the album at South By Southwest in March 2018, then played at the celebrated Troubadour in Los Angeles before traveling to London for a four-night residency at Boisdale. She played further US shows in the summer.
"Guys have it so easy with touring," she says with her ready wit. "They just take their suitcase, put on their clothes, brush their hair and they're ready. Being the front person and the girl, you have to get up pretty early in the morning to look beautiful at night."
Listen to uDiscover Music's 70s playlist.