Kacey Musgraves, Margo Price & Many More Win Big At C2C 2018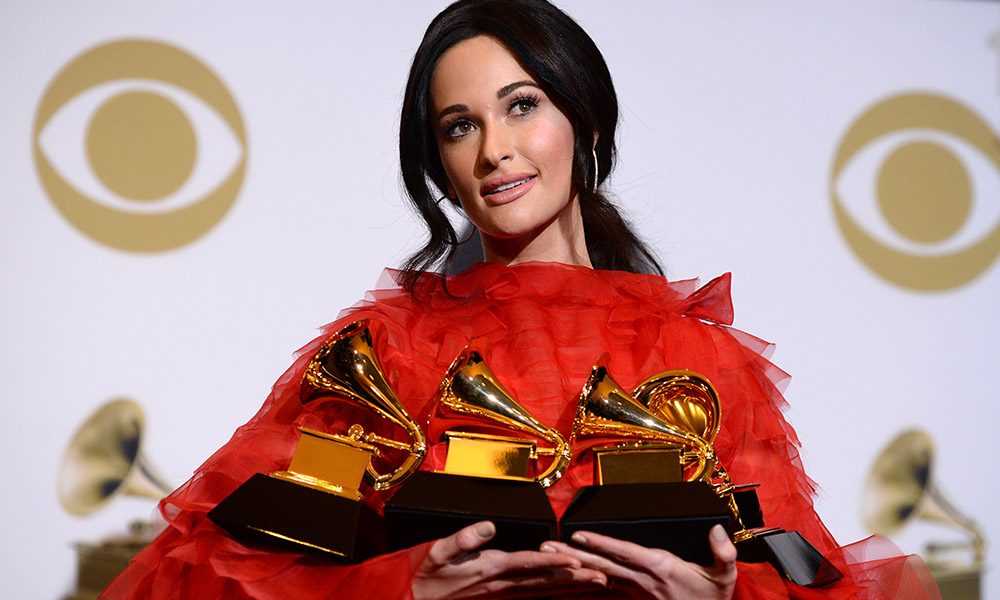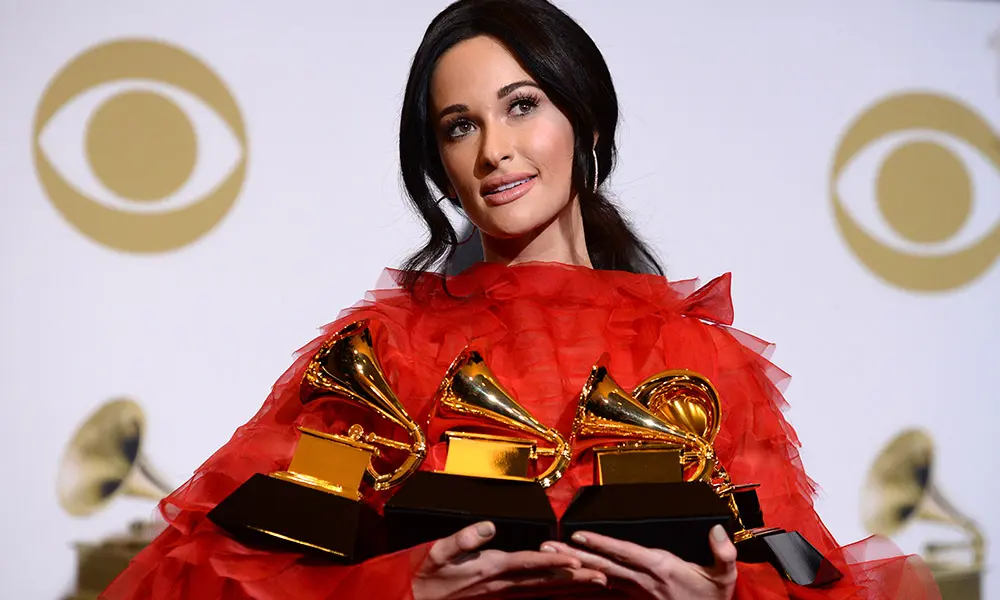 It's no longer a surprise that the Country to Country Festival is Europe's most successful and wide-reaching country music event. But as the sixth annual C2C extravaganza blew into London, Glasgow and Dublin over the weekend (9-11 March), its pull was sufficient to host the European debut of Faith Hill and Tim McGraw's double bill tour, the return to arena stages of Sugarland, the record-breaking third C2C main stage appearance by Little Big Town and so much more.
At The 02, this year's London gathering of what is now a UK country fan base in the scores of thousands began with its traditional curtain-raiser on Thursday night, the CMA Songwriters Series. An in-the-round showcase for some of Nashville's top composers, some far more known as performers than others, was hosted by Brett James and also featured Kip Moore, Luke Combs and show-stealing spots by Nicolle Galyon and Natalie Hemby.
Gallyon, the co-writer of such smash hits as Kenny Chesney's 'All The Pretty Girls' and Miranda Lambert's 'Automatic,' won many new friends, as did Hemby, who co-wrote Lambert's 'White Liar,' Justin Moore's 'You Look Like I Need A Drink' and Little Big Town's 'Pontoon.' She played all of those in a witty and incisive spotlight.
C2C 2018 - FRIDAY HIGHLIGHTS
C2C is, in many ways, two festivals in one, since the daytimes offer a full programme of events and performances, many of them on free stages around the 02 complex, others via wristband entry. The Wandering Hearts added to their burgeoning reputation on the BBC Radio 2 Stage at The Indigo, while the Shires' avid fan base eagerly seized the chance for an early playback, attended by the duo and hosted by broadcaster Bob Harris, of their third album Accidentally On Purpose, due on Decca on 20 April.
Other up-and-coming homegrown artists who delivered accomplished sets on the free stages across the weekend included the pop-leaning, Norwegian-born but London-based Liv Austen, blues-rock talent Elles Bailey, Norfolk-based singer-songwriter Jake Morrell and Irish chart-topping folk-country quartet Keywest. The latter group included a guest appearance by Irish singer-writer Una Healy, now exploring the country roots that were her mainstay before her massive pop success as a member of the Saturdays.
Friday's main stage included impressive appearances by Old Dominion and Kelsea Ballerini before Hill and McGraw took to the stage. A glittering display included songs from their current collaboration album The Rest Of Your Life as well as their individual hits.
As the main bills travelled and alternated between London, Glasgow and Dublin, news emerged that McGraw had collapsed on stage at Sunday's Irish show. Hill told the audience there: "He's been super dehydrated. I apologise, but I made the decision that he cannot come back out on stage." McGraw's representative later issued a statement that he had been attended by local medical staff and would be fine.
C2C 2018 - SATURDAY HIGHLIGHTS
On Saturday's Spotlight Stage in London, both Ashley Campbell and Lukas Nelson underlined that they have inherited the talent of their fathers, Glen and Willie respectively, but are very much their own artists. Short sets by Ashley McBryde and Jillian Jacqueline won broad acclaim, as the Arena Stage hosted Combs, Moore and the returning Sugarland. The headline set by Kacey Musgraves (main picture) was the latest proof of her unique sensibility and magnetic appeal, on favourites like 'Follow Your Arrow' and 'Merry Go 'Round' as well as previews of her impending Golden Hour album.
Devotees of country tradition had a triple treat on Sunday's main stage, with outstanding showings by Midland — whose 'Drinkin' Problem' became one of the anthems of the weekend — and by Margo Price and Emmylou Harris. Showcasing her All American Made album, Price twice invited Lukas Nelson to accompany her to huge applause and, at another stage, took to the drums on an extended, almost prog-country instrumental workout.
Harris elegantly filled the heritage slot taken over the past two years by Marty Stuart and Dwight Yoakam, and hit home in particular with her searing, enduring ballad 'Boulder To Birmingham.' That was after Canadian Lindsay Ell had played the last of a series of polished sets across the festival.
To finish on a real high, there was a dazzling set by Little Big Town, one of several visiting acts who have almost became associate Brits with their unfailing support for C2C. Their CMA and Grammy-winning Taylor Swift song 'A Better Man' was a classy highight, as was the similarly-awarded 'Girl Crush,' in a set that underlined not just their likeable cohesion but their awesome four-way vocal prowess.
The fact that several of the artists on the 2018 bill, including Musgraves, Old Dominion and Midland have now announced return visits for extensive tours later in 2018 — as have previous C2C performers such as Darius Rucker and Drake White — only restates the phenomenal popularity of the genre in the UK and Ireland. The international country scene is in rude health, with C2C at its core.
Format:
UK English