'Keeping The Blues Alive': Watch Exclusive Interview With Muddy Waters' Daughter
Over the course of his career, Muddy Waters was one of the catalysts for a rock'n'roll revolution, uDiscover talks with his daughter about his influence.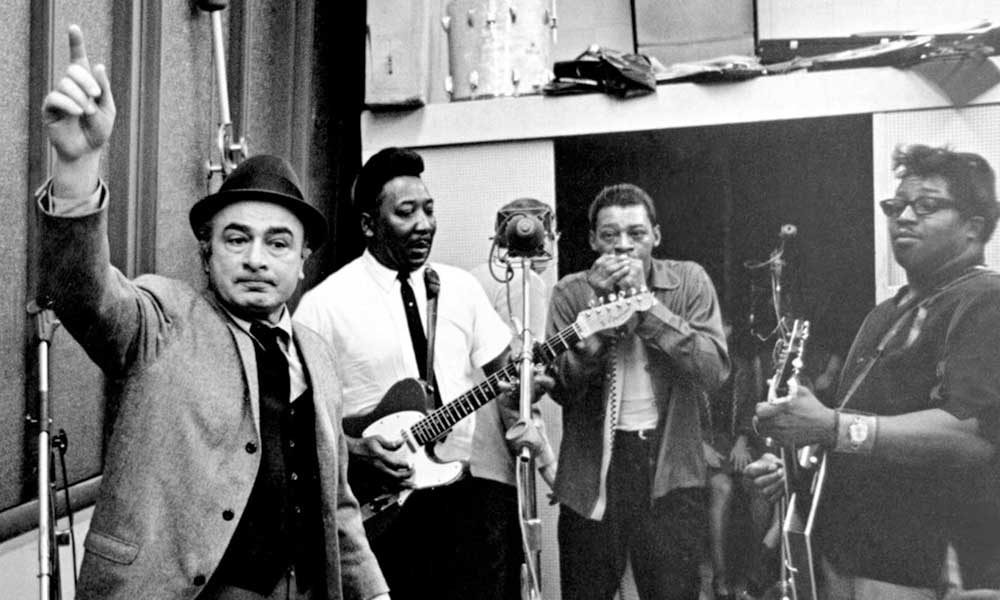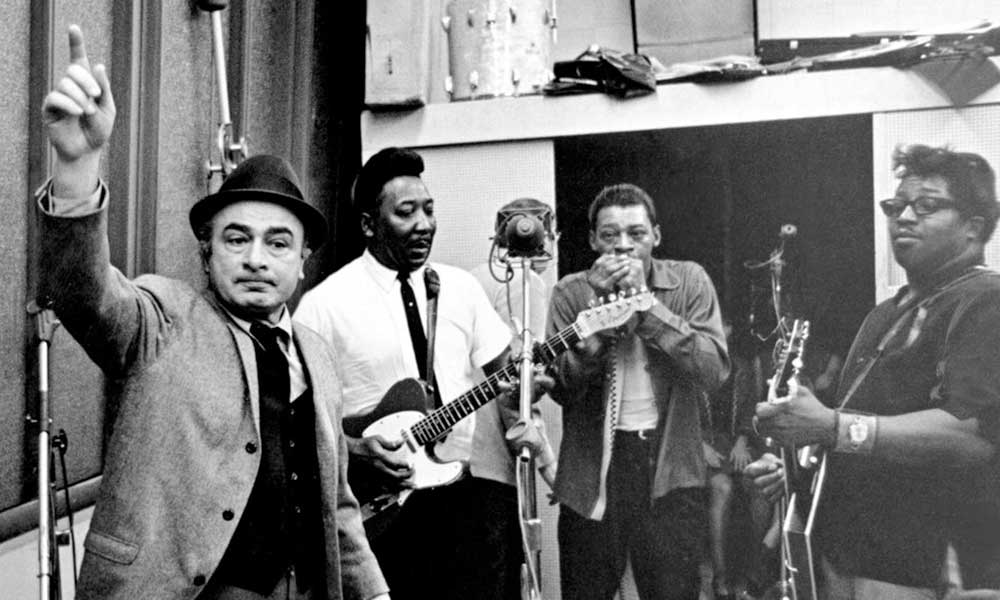 He was born McKinley Morganfield and known to the world as blues legend Muddy Waters, but to his family, he was just "Daddy".
Over the course of his decades-long career, Muddy Waters – along with his cohorts Howlin' Wolf, John Lee Hooker and BB King – were the catalyst for a rock'n'roll revolution in the mid-50s that began with the electric blues and started with the legendary Chess Records.
Chess Records - A Brief History
More than 70 years after Muddy Waters recorded 'Gypsy Women' for brothers Leonard and Phil Chess' Aristocrat label, in 1947, Universal Music/Chess Records released the 40-track collection spanning his entire Chess output, titled Can't Be Satisfied: The Very Best Of.
uDiscover Music sat down with Muddy's daughter, Mercy Morganfield, who runs the Muddy Waters Foundation, to discuss growing up with a famous father, his surprising rider terms, and the towering legacy of the man she affectionately calls "Daddy".
Muddy Waters' Daughter On Blues Icon's Legacy: Part 1
"To me he was always more than a singer, he was Daddy"
"Daddy never talked about which songs he liked more than others, but I'm gonna tell you about one of the songs where he absolutely made the guitar talk, and that's 'Long Distance Call'" says Morganfield. "That's where you get to hear these phenomenal guitar skills that people talk about. Where he just plays an entire minute-long riff on the guitar – and that's my favourite song".
Originally released as a 10" in 1951, 'Long Distance Call' also features famed harmonica player Paul Butterfield, guitar prodigy Mike Bloomfield and Stax Records session bassist Donald "Duck" Dunn.
Muddy Waters' Daughter On Blues Icon's Legacy: Part 2
When it came to having such a famous father, Morganfield says she doesn't know what it was like not growing up as Muddy Waters' daughter, since it's all she's ever been. He didn't practice guitar at home or play records often, but he would certainly critique any popular music the family played. As Morganfield sees it, her father saved it all for the stage.
"I have to say it kind of hit me when I was 13 years old and my father was coming to pick me up from the airport," says Morganfield. "There were fans that were waiting to get an autograph and so that's when I realised, maybe my father's famous. To me he was always more than a singer, he was Daddy. He was the guy who had food on the stove when I came home from college. We never looked at him as a historical figure, he was always Daddy growing up."
Muddy Waters' Daughter On Blues Icon's Legacy: Part 3
Muddy Waters didn't set out to create a music revolution when he electrified his guitar, but without him would there be an Eric Clapton or Rolling Stones, the group who famously took their name from the bluesman's song, 'Rollin' Stone'? Waters inspired an entire generation of future rock stars, including a young Jimi Hendrix, who said, "The first guitar player I was aware of was Muddy Waters. I first heard him as a little boy and it scared me to death." But was Waters aware of his influence at the time?
"Y'all gotta keep the blues alive"
"I think he said once that, 'The blues had a baby and they named it rock'n'roll,' but he was just this really humble guy," says Morganfield. "I don't think he thought he started a rock'n'roll revolution, even though history has shown that he did. He was so deeply engrossed in a marriage with the blues, that's pretty much how he thought of himself. Even when he said other people could sing the blues, he'd also say, 'They don't have our voices.'"
Muddy Waters' Daughter On Blues Icon's Legacy: Part 4
As one of the genre's fiercest advocates, Waters was always imploring his peers, fans and especially his children to keep the tradition of the blues flourishing. Even when fellow blues legend Buddy Guy wanted to visit the ailing musician towards the end of his life, Waters told Guy: "Don't come out here, I'm doing all right, just keep the damn blues alive." While Waters never talked about his illness (he would pass away from lung cancer in 1983), he consistently told his daughter, "Mercy, y'all gotta keep the blues alive."
"Now he knew I couldn't sing, so I wasn't sure until recently how exactly I was supposed to do that," jokes Morganfield. "He didn't say, 'Keep my music alive.' He said, 'Keep the blues alive.' So, it was important to him to keep the blues on the forefront. It was more than just his music. He did not want to see the genre die out."
"It's the foundation of everything"
One of the main goals of the Muddy Waters Foundation, is to introduce the blues to kids in school. After all, you never know who might pick up the harmonica next. "It might not be the music of today, but the music of today was birthed from the blues," explains Morganfield. "It's also important that kids get a taste for the Muddy Waters, the BB Kings, the Howlin' Wolfs and the Keb Mos, so that they understand that music. Because it's the foundation of everything."
Muddy Waters' Daughter On Blues Icon's Legacy: Part 5
The blues has no shortage of nicknames: "Blind", "Slim", "Screaming", "Howlin'" and, of course, "Muddy", but Muddy Waters' nickname was coined long before he set foot on stage.
"It started out as a name his grandmother nicknamed him," Morganfield says. "It could have been from the colour of his skin, or because he played in the mud. He was Muddy from the time he was seven or eight years old, and when he went to school, the kids put 'Waters' on the end. I'm from Mississippi, where everybody has a nickname. Your name could be Dawn and they would nickname you 'Junebug'."
Muddy Waters' Daughter On Blues Icon's Legacy: Part 6
When it comes to vices, Muddy Waters didn't live the wild rock'n'roll lifestyle. He may have penned the song 'Champagne & Reefer' but, in reality, he only indulged in the former.
"Find some decent champagne"
"He wasn't a prima donna at all, but Daddy had in his contract the one thing he needed to get loose… he had to have champagne," says Morganfield. "He never smoked pot and only drank champagne, and said the one time he smoked pot, he thought the stool moved on the stage, so he never smoked it afterward."
Waters didn't perform in his home state of Mississippi for many years, since he had no patience for being told to enter venues via the back door, but when Mercy went to university there, he came back and performed a concert for her in Greenville. As Morganfield tells it, when the venue failed to produce the contractual champagne, Waters wasn't having it.
"They went out and brought him some Asti Spumante [Italian sparkling wine], and he would not go on stage until he got his champagne. So, I had to say, 'Y'all gotta find some decent champagne, you can't come back here with Korbel." Later, when Muddy's illness progressed, Morganfield says her stepmother Marva would hide all the champagne in the house; Mercy would sneak into the wine cellar to get him bottles of his favourite bubbly.
Even as Morganfield reflects on her father's prolific career and how his music continues to be discovered by new audiences each day, she leaves us with this:
"The best of Muddy Waters isn't something you can find on an album; the best of Muddy Waters was the man."
Listen to the best of Muddy Waters on Apple Music and Spotify.
Format:
UK English