Old Souls, New Acts: Young Artists Keeping The Blues Alive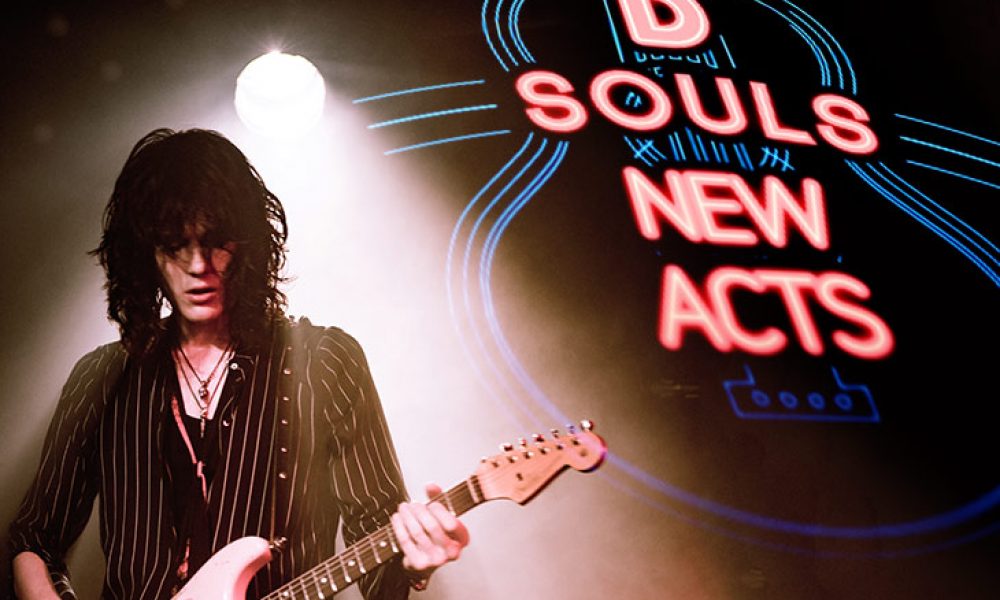 Everyone knows the icons who built the blues: Howlin' Wolf, Muddy Waters and John Lee Hooker, but who are the new bluesmen and women keeping the tradition alive? With the blues-rock revival in recent years led by bands such as The Black Keys, The Alabama Shakes and The White Stripes the question of, "Do you have the right to sing the blues?" has no longer become the qualifying factor. These young artists may be young in age but in blues years, they're old souls.
1: The Marcus King Band
Like many of the blues phenoms on this list, Marcus King was brought up on the blues and got his start gigging with his father, Marvin King, in Greenville, South Carolina. Citing Gov't Mule frontman and fellow Carolinian , Warren Haynes as his leading influence, the guitar virtuoso ended up working with his idol when Haynes produced his self-titled album and played on a few tracks. King can add another blues bona fide to his resume, with the late Derek Trucks of The Allman Brothers Band lending his signature slide guitar to the record. At only 21 years of age, King is poised to become a leading figure on the new blues scene, with soulful vocals, nimble guitar work and honest songwriting that culminates into what he calls "soul-influenced psychedelic southern rock".
2: Kenny Wayne Shepherd
Since making his recording debut in 1995, at the age of 18, and singing about "how the good die young", it's a relief that Shepherd didn't meet some tragic fate and went on to release nine more, driving blues-rock albums. The Louisiana, self-taught axeman has enjoyed commercial success at a very young age, with seven singles in the Billboard Top 10, two Billboard Music Awards, and has been nominated for five Grammys. Like many of these artists, he's paid his respects to his blues lineage, covering many of the greats, but with his latest record, Lay It On Down, it's all original material and shows off Shepherd's fiery, roots-rock sound. With a line of Fender Stratocasters to his name, he must be doing something right.
Nothing But The Night - Kenny Wayne Shepherd Band
3: Chantel McGregor
The Mississippi Delta maybe be the birthplace of the blues, but British blues heritage is just as storied. From that heritage an unlikely blues figure has emerged, singer-songwriter and British blues-rock guitarist Chantel McGregor. As something of a guitar prodigy, she was the youngest person in the UK to pass a "rock school" grade exam, and graduated with first-class honours from the renowned Leeds College Of Music. Since then she's been consecutively racking up awards at the British Blues Awards and contributed a track to the blues classic compilation, 100 Years Of The Blues. With her powerful Soprano vocals juxtaposed with gritty guitar riffs, McGregor is a formidable combination.
4: Danny Bryant
Another Brit, Danny Bryant also caught the blues bug at an early age, transfixed by the "wildness and intensity" of guitar legend Walter Trout's playing and Irish guitar hero Rory Gallagher while just a teenager. Later on in his career, Trout would even become a mentor and colleague to him. Like Marcus King, Bryant began his career playing with his father, Ken Bryant, in the blues-rock band RedEyeBand before striking out in his own and signing a licensing deal with Virgin/EMI Asia. As a fixture of the European blues scene, Bryant has gained a loyal following playing thousands of clubs and festival gigs, and performing with the likes of Joe Cocker and Carlos Santana. A new live album captures Bryant in his element, thrilling the crowds with his fretwork and blue-eyed soul new standards.
Temperature Rising, Danny Bryant Big Band Live
5: Tyler Bryant & The Shakedown
As one of the most exciting players coming out of the blues-rock scene, Tyler Bryant & The Shakedown aren't trying to mimic the masters but forge a new sound that combines the spirit of the blues and the energy of hard rock. With an equally impressive pedigree to his name, Bryant was playing Eric Clapton's Crossroads Festival at the age of 15 and opening for Dwight Yoakam in his native Texas. Equally inspired by the Delta and Chicago blues scene, the singer-songwriter is already a household name in the guitar community and has played with fellow Texas legends Stevie Ray Vaughn, ZZ Top and Gary Clark Jr. Another old soul, the 26-year-old can seriously shred on the guitar, and his brand of raucous blues-rock has earned the band an international fanbase, including playing the Southern rock fest Ramblin' Man. Check out our interview with the man himself, below.
Tyler Bryant & The Shakedown Interview At Ramblin' Man Fair 2017 - NEW!
6: Colin James
As the somewhat elder statesman of the contemporary blues scene, Colin James is a living legend in his native Canada, and enjoyed crossover success in the States when his 1990 album, Sudden Stop, was an international hit. He was also the second artist signed to Virgin Records America (with Iggy Pop being the first). With no less than 18 albums to his name, he's one of the genre's biggest advocates and singular talents, eschewing the gritty blues sound of recent years for an intricate guitar style and smooth vocal delivery. Among his many accolades, James has six Juno Awards to his credit and was inducted into the Canadian Music Industry Hall Of Fame in 2013.
7: Joe Bonamassa
One of the more established bluesman on this list, 40-year-old "Smoking Joe" Bonamassa is still young by blues standards. His origin story is now part of blues lore, having been pulled up on stage by BB King at age 12 and joining John Lee Hooker for a performance at 13. The guitar whiz is widely considered one of the best guitarists living today, and plays in the style of 60s UK blues-rock heroes Eric Clapton, Jimmy Page and American icon Stevie Ray Vaughan. As the current Blues Music Award BB King Entertainer Of The Year, Bonamassa is not only a masterful player but also excels at writing his own riffs and can handle any genre with ease. A devout student of the blues, his talent lies both in improvisation and technical acuity, and he boasts an immediately recognisable sound. Check out his recent live concert at the prestigious Carnegie Hall here.
Joe Bonamassa Official - "Livin' Easy" - Live At Carnegie Hall
8: Christone "Kingfish" Ingram
The word "prodigy" gets thrown around a lot, but in the case of 18-year-old Christone "Kingfish" Ingram, it is particularly fitting. As a Delta native, Ingram was immersed in the blues from day one, drumming at the age of six, then moving onto the bass at 11, and then finally the six-string. Having grown up in the church, Ingram incorporates both gospel music and the blues, honing his skills under the guidance of Daddy Rich and Bill Howl at The Delta Blues Museum. His ascent was tailor-made for the internet; he has electrified audiences and former first lady Michelle Obama with his preternatural talent and impressive fretwork in viral videos.
"The Thrill is Gone" Christone "Kingfish" Ingram @ 2016 Winthrop Rhythm & Blues Festival 9301
9: Jack White
If any one person is primarily responsible for the recent blues-rock revival it's Jack White, former frontman of The White Stripes and supergroups The Raconteurs and The Dead Weather. Both as a performer and with his record label and pressing plant Third Man, White is doing his part to keep the blues alive and well. White's blues vocabulary is evident, both in his compositional and performance style, as well as his self-mythologising persona. He's dedicated his records to the blues greats and covered both Son House and Blind Willie McTell on the Stripes' sophomore album, De Stijl. When he's not reissuing Chess Records classics and other vintage blues catalogues, he's helming documentaries such as American Epic to bring the blues to the masses.
10: Shemekia Copeland
Growing up in Harlem during the height of the hip-hop era, blues singer Shemekia Copeland credits her father (Texas blues musician Johnny Clyde Copeland) for steering her towards the world of blues. While her first few records including 33 1/3 stuck to a contemporary blues format, her recent releases have a more soulful flavour, thanks to her powerhouse voice. Before she reached 30, the esteemed singer had already won several blues awards, was nominated for a Grammy nomination and opened for The Rolling Stones, BB King and Taj Mahal. On her 2015 release, Outskirts Of Love, Copeland further pushed genre boundaries, covering artists the likes of ZZ Top, Creedence Clearwater Revival and Solomon Burke, and earning Best Album Of The Year acclaim from the UK's The Blues Magazine.
Robert Cray and Shemekia Copeland - I Pity The Fool - Bobby "Blue" Bland
Fancy yourself as a future blues shaker? Follow our Blues For Beginners playlist here.
Format:
UK English