'Antichrist Superstar': How Marilyn Manson Stole The Spotlight
The moment of Marilyn Manson's metamorphosis, the 'Antichrist Superstar' album carried a shocking message that also challenged listeners to think.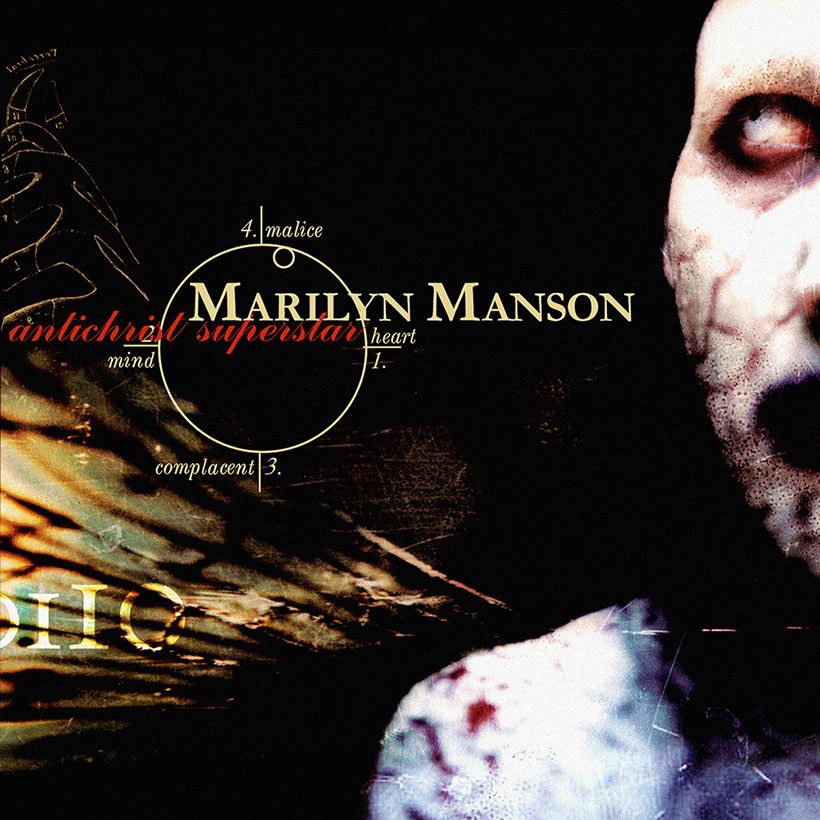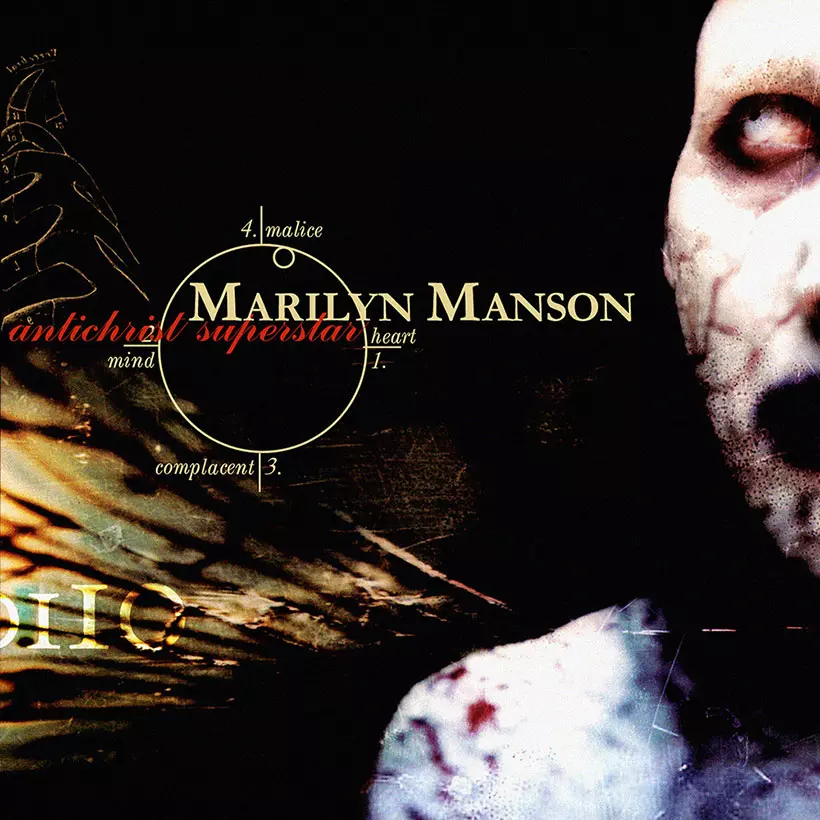 In the early 90s, the idea of Marilyn Manson was more appealing than any of the music they had produced so far. But by naming their second album Antichrist Superstar, the band left themselves with nowhere to hide. They needed a sound as brazen as the concept their name encapsulated, and as daring as their horror-chic image, to elevate them to the next level. Frontman Marilyn Manson knew he belonged in the spotlight – it was time for a vehicle as supercharged and brash as his persona to take him there.
Listen to Antichrist Superstar right now.
Unapologetically bombastic
In 1996, rock music was transforming from the grunge landscape of anti-heroes. If Kurt Cobain was a reluctant rock star, Marilyn Manson was his willing successor, a man who craved attention, fame, and notoriety. Antichrist Superstar marked Manson's metamorphosis, following a carefully plotted concept to play out over his next two albums, from a worm (Brian Warner) into a world-destroying demon (guess who…). Manson was emerging as a visual artist as much as a musical one, with an image and ambition bigger than the industrial-goth-lite of Portrait Of An American Family. Antichrist Superstar, however, is every bit as unapologetically bombastic as it needed to be.
It takes an audacious self-assuredness to open with a song named "Irresponsible Hate Anthem," and yet that track doesn't only set the tone for the album, it is Marilyn Manson's raison d'etre. In a faux live setting a crowd chants, "We hate love. We love hate." But as much as religious imagery permeates their visual aspect, Marilyn Manson were a reaction to American politics and the brainwashing of popular culture, and the opening track was an invitation to join their tribe ("I am the idiot who will not be himself/I wasn't born with enough middle fingers/I don't need to choose a side"). And with the militaristic beat of "The Beautiful People" on heavy rotation on MTV, Marilyn Manson single-handedly initiated a cultural movement, with teenagers the world over appropriating variations of his look. He became their own reflecting god, an artist who dared to be different and a symbol of rebellion designed for maximum shock value; the devilish "Little Horn" to live vicariously through without upsetting their parents too much.
Marilyn Manson - The Beautiful People
Making listeners think
On Antichrist Superstar, Marilyn Manson, with the help of Trent Reznor, cleverly straddled the line between alt.rock and heavy metal; the synth-laden industrial-goth of "Dried Up, Tied And Dead To The World" also had a powerful metallic crunch to attract the emerging nu-metal crowd. And while there was an inherently aggressive side to the band, the serial-killer half of their name – Manson – had its Hollywood-beauty antithesis – Marilyn – as reflected in the indecently seductive likes of "Tourniquet" ("She comes on like a crippled plaything") and the dark theatre of "Kinderfeld" ("This is what you should fear/You are what you should fear"), perverse love songs to soundtrack a zombie horror show. Conversely, the rugged "Angel With The Scabbed Wings," visceral "The Reflecting God" and morose death march of "Man That You Fear" all dare the world to censor the group.
Marilyn Manson built his and his band's image on goth-horror and bondage visuals: the extreme sides of sex and violence brought together for the ultimate framework to shock the world. But with Antichrist Superstar, Manson held up a mirror to reflect the real horrors of society. As the audacious "1996" so explicitly states, "Anti-choice and anti-girl/I am the anti-flag unfurled/Anti-white and anti-man/I got the anti-future plan."
As much as Marilyn Manson exists to provoke and offend, there's an underlying message to make listeners think. Antichrist Superstar is not Manson claiming to be godlike, he's shining a light on those who attempt to control you. A free-thinking society is, after all, a more terrifying prospect than a guy in zombie-chic makeup.
Many were on his side. Released on October 8, 1996, Antichrist Superstar debuted at No.3 on the Billboard 200. To date, it has sold more than two million copies in the US alone.
Antichrist Superstar can be bought here.
Listen to the best of Marilyn Manson on Apple Music and Spotify.