Palace's Debut Album A Royal Treat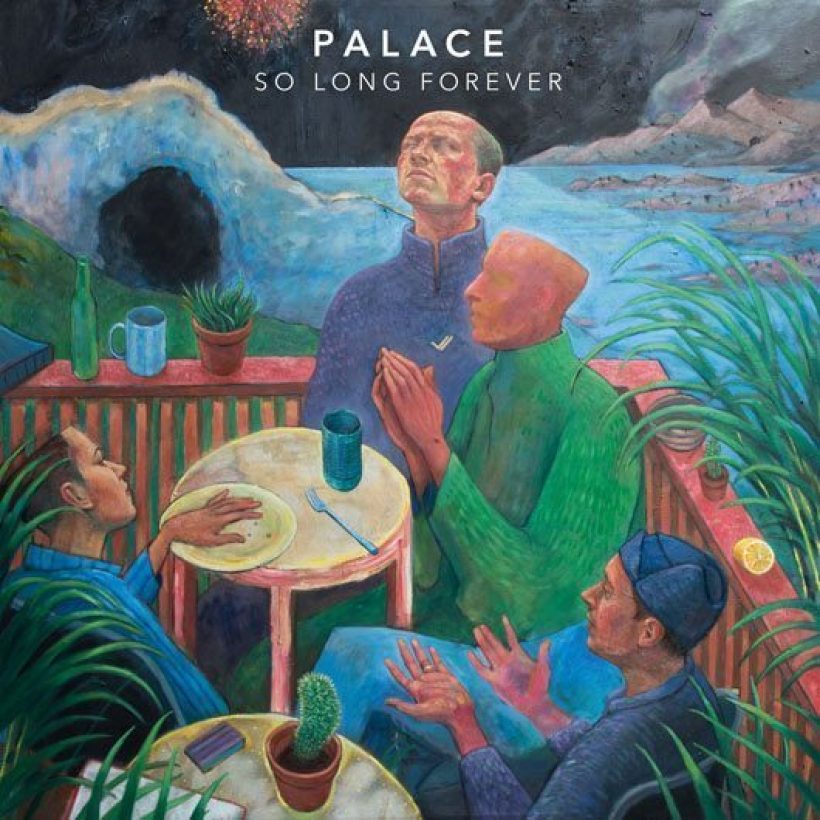 Palace: the name might conjure images of grandeur, but while the London-based four-piece have a richness of sound, their music comes from a place at odds against the opulence their name suggests.
"We've always done everything in a slightly craggy, haphazard way," frontman Leo Wyndham says, recalling that the group's long-term rehearsal space was a "grim" ex-munitions factory in Tottenham, London, strewn with "mattresses and drug paraphernalia".
"It's damp and it's dark, and it's on a meter," Leo says, adding, "so you never know when the lights will go off."
Arduous as this sounds, it turned out to be the perfect setting for Palace to work up their reverb-heavy meditations on death, relationships and love lost. Indeed, while Leo was writing about the dissolution of his parents' marriage, using songs such as 'It's Over' as a springboard to explore failing relationships, he had no idea that his own relationship was in peril.
"Two or three of the songs were almost predictions," he says, looking back. "'So Long Forever' and 'Live Well' are about things that had never happened to me in a relationship but have all kind of come true."
As he said himself: you never know when the lights will go off.
But while the weight of these experiences could have suffocated the group's debut album, So Long Forever is a complex, unflinching record that contains strains of hope. "It's hard to say, but I'm feeling more myself/Let's live each day like we're raising up our health," Leo sings on 'Family' while delicate guitar motifs weave underneath. Elsewhere, 'Holy Smoke' channels Jeff Buckley's most lyrical guitar work as Leo addresses the death of a family member. It "refers to this thing where you open the window and the soul goes out", Leo says, but this song, too, contains its light: "You looked in my soul, you said it's time/You'll be just fine."
Palace aren't afraid to tackle the big subjects, and they've worked up a suitably epic, dynamic sound with which to do so. They've also made a number of festival appearances which have, perhaps unsurprisingly, moved more than a few audience members to tears.
And think: this is just the beginning. On the strength of So Long Forever, soon even the great outdoors won't be able to contain them.
So Long Forever is out now on Fiction and can be bought here:
Format:
UK English