PP Arnold Tells uDiscover About Her 'Turning Tide' With Barry Gibb & Eric Clapton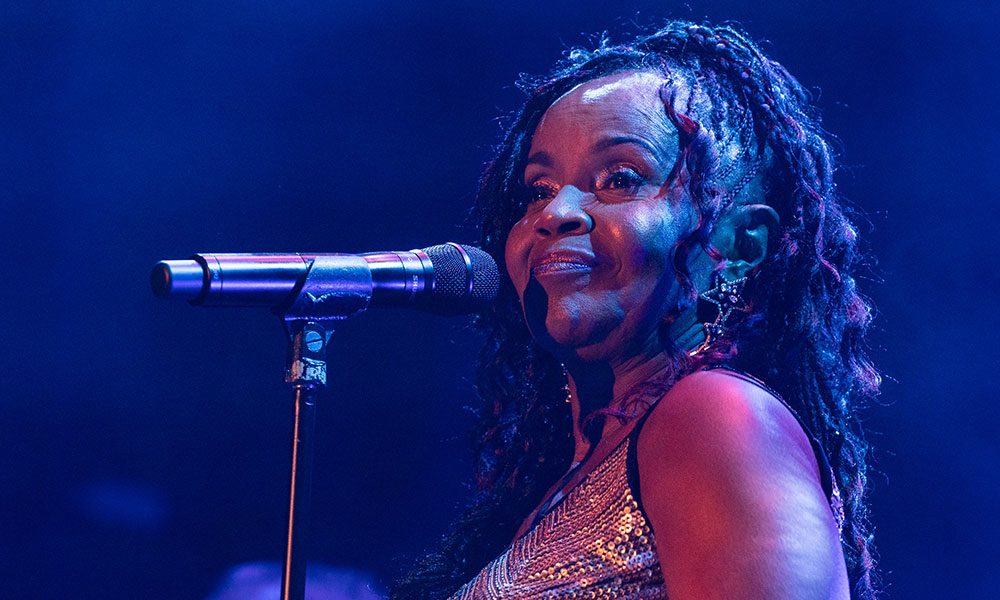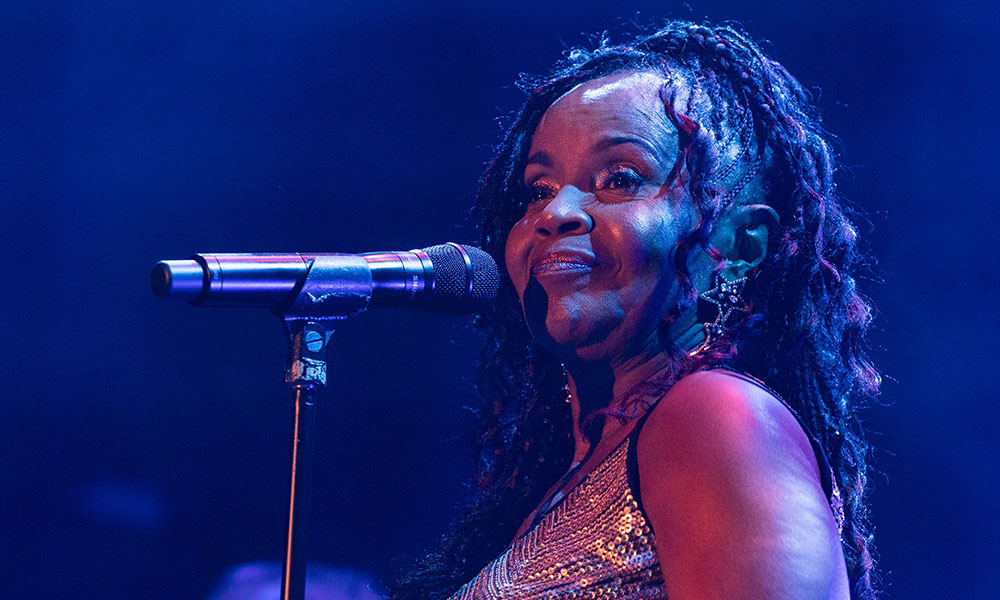 The release of PP Arnold's The Turning Tide album — exclusively announced by uDiscover in July — represents the fulfilment of a long-held goal for the much-travelled soul singer. It contains recordings produced by first Barry Gibb, in 1968-69, and then Eric Clapton at the turn of the 1970s, which have remained unheard from then until now.
"It's new to everybody and it's kind of new to me as well," says Arnold, talking to me for uDiscover. "I recorded the album, but I never performed any of the tracks or anything. But it's all about feel, everything feels good and I feel really blessed that I was able to get the music. I fought long and hard for somebody to release it, and if they didn't want to, to let me have the licence so that I can."
Out from 6 October on Kundalini Music, the album coincides with her current 50th anniversary tour and her autobiography via St James Publishing House, with a new record planned for 2018. The archive release has attracted widespread media attention in the UK and beyond as a remarkable time capsule of a particular period in music culture, for a Californian artist who arrived in the UK singing with Ike & Tina Turner and stayed to become a chart start in her own right.
"The music documents a really important time in my career, when I was searching for my own identity," she says. Before the Turning Tide recordings, Arnold had been with Andrew Loog Oldham's Immediate label, on which she bonded with the Small Faces, sang on their material and cut her own hits, notably Cat Stevens' 'The First Cut Is The Deepest.' 
"With Immediate, Andrew had the vision. I was just a young singer. I'd never thought about being a solo artist," she recalls. "I was under his guidance. He didn't force me to do anything, we decided the songs together and eveything. Mick Jagger had produced all my original songs. But I still didn't know who I was as an artist, so after Immediate, I had to find that out."
Arnold was introduced to Gibb by their mutual manager, Robert Stigwood, after the Bee Gee had admired her version of their 'To Love Somebody' on her Kundalini album. Of the sessions with Gibb, she says: "Working with him was such a joy. Barry recorded those songs [on the newly-released album] with me first, they recorded 'Turning Tide' and 'Bury Me Down By The River' later.
"Then Barry did some solo stuff where he recorded some of the songs. The only one that no one else has ever recorded is 'High And Windy Mountain.'" In a delightful period moment at the end of the 'Bury Me Down By The River' take, PP can be heard saying "Hey Barry?", to which the producer replies "Yes love?"
As Gibb grew busier and Stigwood showed indifference to the results with the American singer, the recordings were shelved. "Then 'Stiggy' hooked it up," she explains, "so that I could open Eric Clapton's Delaney & Bonnie and Friends tour. George Harrison and Billy Preston were on that tour as well. So I put together a band with Ashton, Gardner & Dyke, Steve Howe [soon to be with Yes] was playing guitar in that band, Lesley Duncan and Kay Garner sang backing vocals.
"We went on this tour and had great fun, everybody got on well. So Stiggy booked some time for Eric and I to go into the studio afterwards and see what would happen." The Delaney & Bonnie touring band that turned into Derek and the Dominos played on the tracks, with backing vocals by Rita Coolidge and Doris Troy.
"Those sessions were great, but Stiggy didn't like the direction," Arnold continues. "Nobody really knew what to do with me. He was managing me without really having the desire to help me develop. So those tapes got put on the shelf next to the Barry Gibb tapes."
Arnold subsequently co-wrote and recorded further material with guitarist Caleb Quaye, then already in Elton John's band, but still the recordings went nowhere. She went on to expand her already impressive reputation by singing with countless artists over the coming decades, from Nick Drake to Roger Waters, appearing on such major hits as Peter Gabriel's 'Sledgehammer' and returning to the UK charts in her own right with Beatmasters on 1988's 'Burn It Up.'
Newly turned 71, she says that the appearance of, and interest in, The Turning Tide has given her fresh impetus. "Barry Gibb's manager, Dick Ashby, connected me to Bill Levenson, and he found the tapes in these different vaults in London, some were in Germany and in L.A., and pulled it all together. I have quite a catalogue. There's a lot more. Destiny has played such a large part in my career, from the very beginning."
Watch for more from uDiscover's interview with PP Arnold, including her stories of close encounters with Steve Marriott, Rod Stewart and more of her 50-year-plus adventures in pop, rock and soul.
Format:
UK English