reDiscover Brian Eno And David Byrne's 'My Life In The Bush Of Ghosts'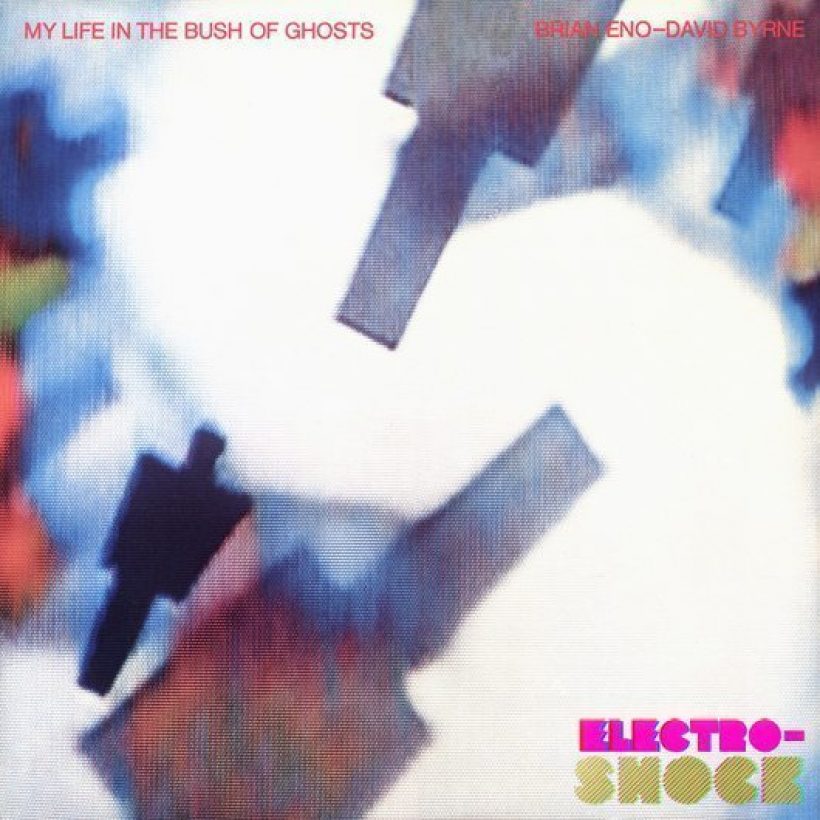 "America is waiting." So declares a radio-show host throughout the opening track on My Life In The Bush Of Ghosts – only, America wasn't quite prepared for the barrage of found sounds, tribal drumming, looped effects and "world music" singing that made up Brian Eno and David Byrne's groundbreaking collaboration. It's a testament to their vision that, when the album was released in February 1981, after sitting on the shelf for a year awaiting clearance, it still sounded like the future – as, indeed, it does now. As The Orb's Alex Paterson emphatically told uDiscover recently: "That was a definite blueprint for anything I was going to do. It's an amazing album."
Eno called My Life In The Bush Of Ghosts a "vision of a psychedelic Africa". Many others have claimed that it invented sampling. It didn't, but it wholly pioneered a type of musical brick-building that continues to inspire. Just check the mélange of funky bass, Eastern percussion, "Frippertronics" guitar and Lebanese mountain singing (lifted from Dunya Yunis' turn on the 1976 compilation Music In The World Of Islam: The Human Voice) on 'Regiment': right there you have the blueprint for the sort of thing Timbaland and Missy Elliott worked up 20 years later on 'Get Ur Freak On'.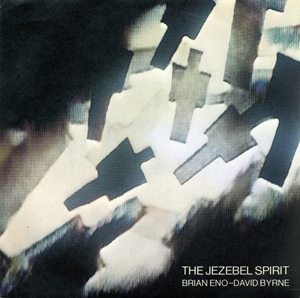 Hip-hop, world music, ambient and dance: Bush Of Ghosts had it all going on. 'The Jezebel Spirit' would have been a club floor-filler in the waiting, were it not for the relentless exhortations from an exorcist that sat on top of its paranoid funk spasms. But it's also these sorts of collisions that give the album its power. While Bush Of Ghosts is frequently hailed for bringing indigenous musics to a wider, English-speaking audience, what it doesn't do is keep them at arm's length, as if cultures can only exist within their separately defined worlds. By letting everything simmer together, Eno and Byrne bring them to life: Bush Of Ghosts is "world music" in the sense that it is global and indiscriminately inclusive.
Yet the pair were duly revenant about their source material. When the Islamic Council Of Great Britain raised objections to the use of Quranic readings that made up parts of 'Qu'ran', the track was removed from subsequent pressings and replaced with 'Very, Very Hungry', B-side to 'The Jezebel Spirit' 12". "I think we were certainly feeling very cautious about this whole thing," Byrne told Pitchfork when the album received a 25th-anniversary reissue in 2006. "We made a big effort to… make sure everybody was OK with everything. Because we thought, 'We're going to get accused of all kinds of things.'"
The album's 2006 reissue extended some of the original tracks and included six extra recordings, making up a previously unheard "Side Three". While collaborating over the reissue, Byrne and Eno were sufficiently inspired to work on some new material, resulting in their last collaboration to date, the 2008 album Everything That Happens Will Happen Today. Meanwhile, Bush Of Ghosts continues to points towards tomorrow's possibilities.
Format:
UK English