'The Soul Album': Affirming Otis Redding's Enduring Magnificence
Almost 50 years have elapsed since his death, but Otis Redding's music lives on. 'The Soul Album' reminds us of what a prodigious talent the world lost.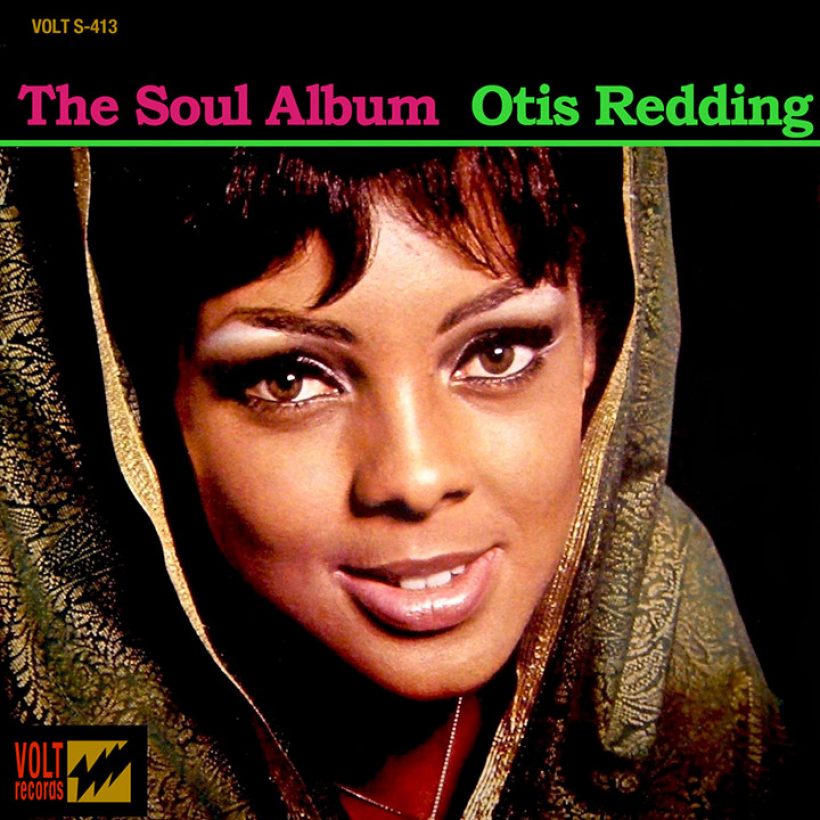 With his raspy tone and pleading, impassioned delivery, Georgia-born Otis Redding rose to fame in the mid-60s and quickly became one of soul music's most iconic and much-loved vocalists, thanks in no small part to the release of albums such as Otis Blue and The Soul Album.
A preacher's son who began singing in his local church choir, Redding toiled on the infamous chitlin' circuit, performing low-paid gigs in rough venues before he got signed by Stax Records co-founder Jim Stewart, in 1962, after impressing at an impromptu recording audition. One of the songs he recorded that day was a tune he had written himself, "These Arms Of Mine." It became Redding's debut single and set him on the road to stardom.
The Soul Album was Otis Redding's fourth long-player for Stax's Volt subsidiary, by which time he had already racked up ten charting singles, including 1965's Top 10 US R&B hit, the self-written "Respect," which, in 1967, was famously transfigured into a feminist anthem by Aretha Franklin.
Though The Soul Album, helmed by Jim Stewart in Stax's Memphis studio, only yielded a solitary hit (the slow, simmering ballad "Just One More Day," which dented the US R&B Top 20 in December 1965), it was packed with classic Redding performances that showcased not only his raw, primal power but also his delicate and nuanced sensitivity. His magnificently craggy voice is framed by adroit musical arrangements executed by a fabulous rhythm section (comprised of Booker T & The MG's, who were enjoying hits of their own during the same timeframe) augmented by The Memphis Horns, whose punchy brass interjections are a salient feature of the album.
Whether singing imploring deep-soul ballads or stomping uptempo numbers, Redding pours his heart and soul into everything. He possessed that rare ability to take other people's songs and transform them so that they seemed like utterances from deep within his own soul. On The Soul Album, Otis transforms blues singer Bessie Smith's Jimmy Cox-written ballad "No One Knows You When You're Down And Out" into a compelling existential meditation whose intensity is almost cathartic. Jerry Butler's "Cigarettes And Coffee" receives a similar treatment, but he shows a lighter touch on his dynamic revamp of Sam Cooke's 1960 hit "Chain Gang." He also repurposes The Temptations' Smokey Robinson-co-penned 1965 smash "It's Growing," giving the song a virile makeover that oozes an excess of testosterone.
Redding could also be playful, as the jaunty cover of bluesman Slim Harpo's 1965 hit, "Scratch My Back," shows. Significantly, it demonstrates the intuitive call-and-response interplay between the singer and his horn section, which was an important feature of Redding's sound.
The Dawson-born singer also impresses as a songwriter, co-writing three of the set's tunes, including the slow-burning ballad "Good To Me," and "Any Ole Way," the latter written with MG Steve Cropper, who would go onto co-write Redding's posthumously released signature tune, "(Sittin' On The) Dock Of The Bay."
A couple of numbers by rival Stax soul man Eddie Floyd also receive the archetypal Redding treatment: "Everybody Makes A Mistake" finds him putting his indelible stamp on a redemptive ballad, while the loose-limbed shuffle groove of "634-5789" illustrates that not everything he touched was defined by a life-and-death intensity.
Issued in July 1966, The Soul Album spent 28 weeks on the US R&B albums chart, peaking at No.3. Perhaps more importantly, it also registered in the US pop and rock charts, where it hit No.58, illustrating that Redding's crossover appeal was widening. Aiming to capitalize on his burgeoning popularity with white audiences (Redding had also successfully toured Europe with a Stax revue earlier in '66), the singer began playing in rock venues, culminating with his now legendary appearance at the 1967 Monterey Pop festival, which catapulted him to superstardom.
But later that year, on December 10, 1967, Otis Redding tragically died when his plane plummeted into the icy waters of Lake Monona in Madison, Wisconsin. He was just 26 years old.
Despite the fact that almost 50 years have elapsed since his death, Otis Redding's music lives on and continues to enthrall and inspire. The Soul Album, with its searing balladry and energized floor-shakers, reminds us of what a prodigious talent the world lost half a century ago. But perhaps more than anything else, it affirms the enduring magnificence of Redding's music, which has lost none of its soulful majesty and power over time.
Listen to the best of Stax Records on Apple Music and Spotify.