How Los Angeles and Hollywood Took Rock 'N' Roll Around The World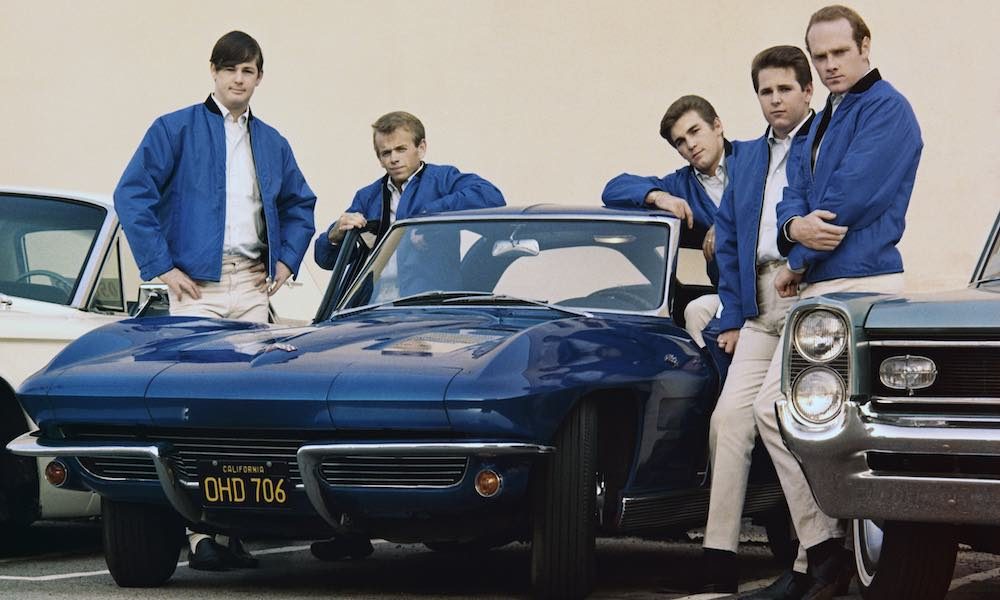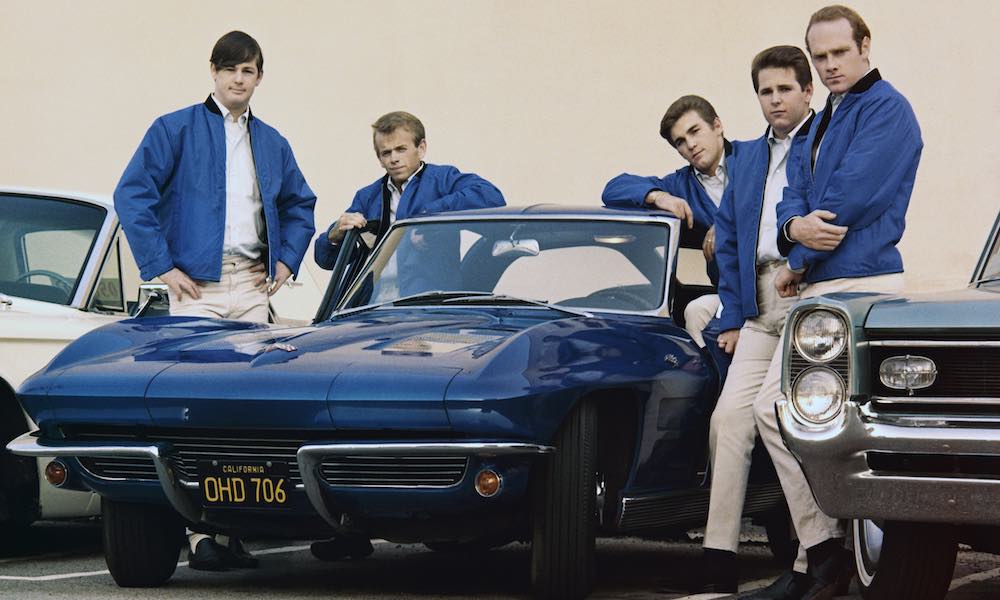 "Growing up in LA, white kids weren't listening to white radio, we were listening to KGFJ and during the day, it was an AM station and it was the radio station for the black community, it was 1000 watts. Down at the beach when I was surfing in the late '50s I would be listening to Hank Ballard & The Midnighters." – Bruce Johnston, The Beach Boys
By 1930, when Hollywood was beginning to capture the world's imagination, Los Angeles had a population of 1.2 million people, having doubled in size during the previous decade; by the mid-1950s, the population had doubled again. During the war years, men and women flocking to the city for work had swelled the city's residents and in the post-war years many ex-servicemen settled there, attracted by the climate and the possibility of living the California dream.
To cater to the demands of, particularly, the expanding black population numerous record labels started up during the 1940s. Bronze, Four Star, Super Disc, Imperial, Gilt Edge, Imperial, Aladdin, Modern and of course Capitol issued blues, jump and jazz as well as proto-rock 'n' roll records.
The Aladdin label was started by Eddie and Leo Mesner who set about signing some of the best jump blues artists in Southern California, including Amos Milburn and Charles Brown. Modern was started a few months later by the Bihari Brothers, Jules, Joe and Saul; the Bihari's had a penchant for guitar Blues; among Modern's early signings were PeeWee Crayton and Johnny Guitar Watson. They also distributed records, from even smaller labels, and were pivotal in the early success of B.B. King and Elmore James on their subsidiary labels, RPM and Flair.
One of the first labels to become established in Los Angeles was started by the Rene Brothers – Leon and Otis. Excelsior had their first big hit as 'The Honeydripper' by Joe Liggins that got to No.1 on Billboard's Race Records chart in 1945. It is closer to rock 'n' roll in spirit than in musical form but it was very influential to many performers. In 1944 Art Rupe, a native of Pittsburgh, and a UCLA graduate founded Jukebox Records. Their first release was 'Boogie No.1' by the Sepia Tones; it secured the label's short-term future when it sold 70,000 copies in Los Angeles. By 1946 Jukebox had become Speciality, an even brighter future was assured when Roy Milton and His Solid Senders had a big hit with 'R.M. Blues'; the first of over 19 R&B hits that the band and their label had over the next 7 years. By the 1950's their roster would include Lloyd Price ('Lawdy Miss Clawdy'), Guitar Slim, Sam Cooke and Little Richard. Another Specialty rock 'n' roll star was Larry Williams who had big hits with 'Dizzy Miss Lizzy' (covered by The Beatles) and 'Bony Moronie' (covered by John Lennon).
Capitol Records became a key player in Los Angeles in 1942 and was started by songwriter Johnny Mercer and Glenn Wallichs who owned the biggest record store in the city. To begin with, their output was all about big bands, and singers. 1948 was the year they established themselves with No.1s by Nat King Cole, and Peggy Lee among others. In 1953 they signed Frank Sinatra and besides Cole their other star names were Les Paul and Mary Ford. With the emergence of rock 'n' roll Capitol were keen to get in on the act and they signed Gene Vincent. They also tapped into the local R&B scene when they signed Johnny Otis a local bandleader who had recorded a whole host of hits for the Savoy label. His first recording for Capitol was 'Willie and the Hand Jive' that got to No.9 on the Billboard chart in 1958. Having been bought by EMI in 1955 Capitol would, of course, play a pivotal role with two of the biggest bands of the 1960s. They eventually got around to releasing The Beatles records, but only after Vee Jay in Chicago had released their first records and they signed The Beach Boys in 1962 – the following year their 'Surfin' USA' was based on Chuck Berry's 'Sweet Little Sixteen'.
The stars that came from Los Angeles and the surrounding areas included Richie Valens and Ricky Nelson. While Valens reflected his Hispanic heritage, an important aspect of the city's musical development, Nelson was very much a product of Hollywood's approach to rock 'n' roll (not that it should devalue his career in any way). Perhaps Los Angeles' greatest influential on rock 'n' roll were the films that were made in Hollywood and shown around the world.
The 10 Greatest Rock 'n' Roll Movies
1. The Girl Can't Help It (1956)
2. Mister Rock and Roll (1957)
3. King Creole (1958)
4.. Jailhouse Rock (1957)
5. Shake Rattle and R-O-C-K (1956)
6. Rock Around the Clock (1956)
7. Rock, Rock, Rock (1956)
8. Don't Knock The Rock (1956)
9. High School Confidential (1958)
10. American Graffiti (1974) Because it captured the spirit of it all
It was in the 1960s that Los Angeles began to vibrate to the sound of music that was largely inspired by the rock 'n' roll that had gone before. The city's importance to the music industry and the music we love took on a whole new meaning.
Format:
UK English