Best Rufus & Chaka Khan Songs: 20 Completely Rufusized Tunes
There were few funkier or more soulful bands in the 1970s and '80s than Rufus. We pick out 20 of their finest moments on record.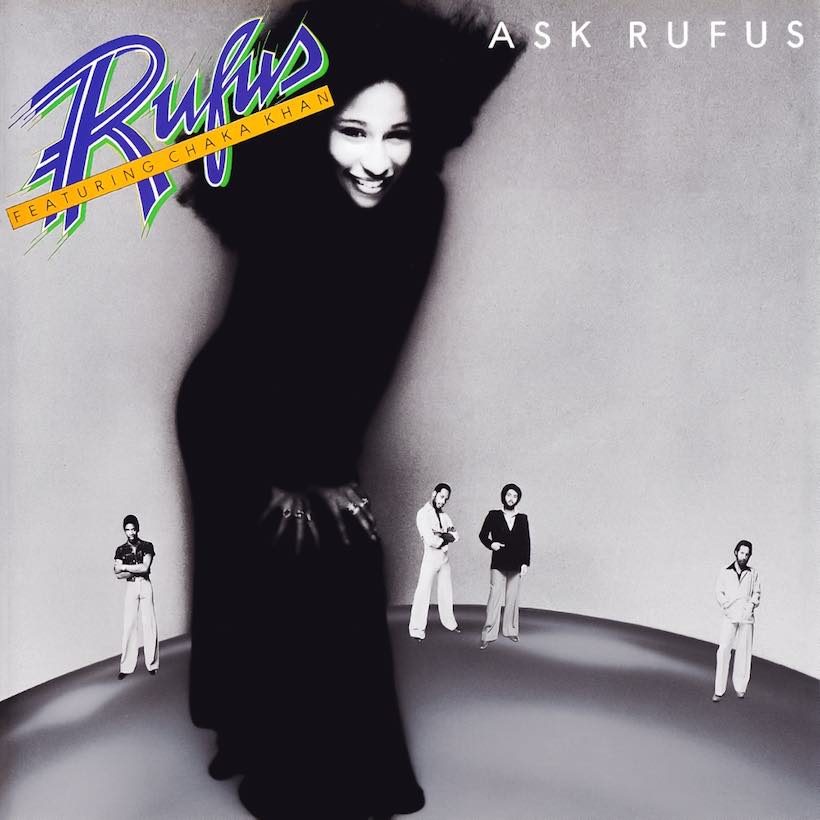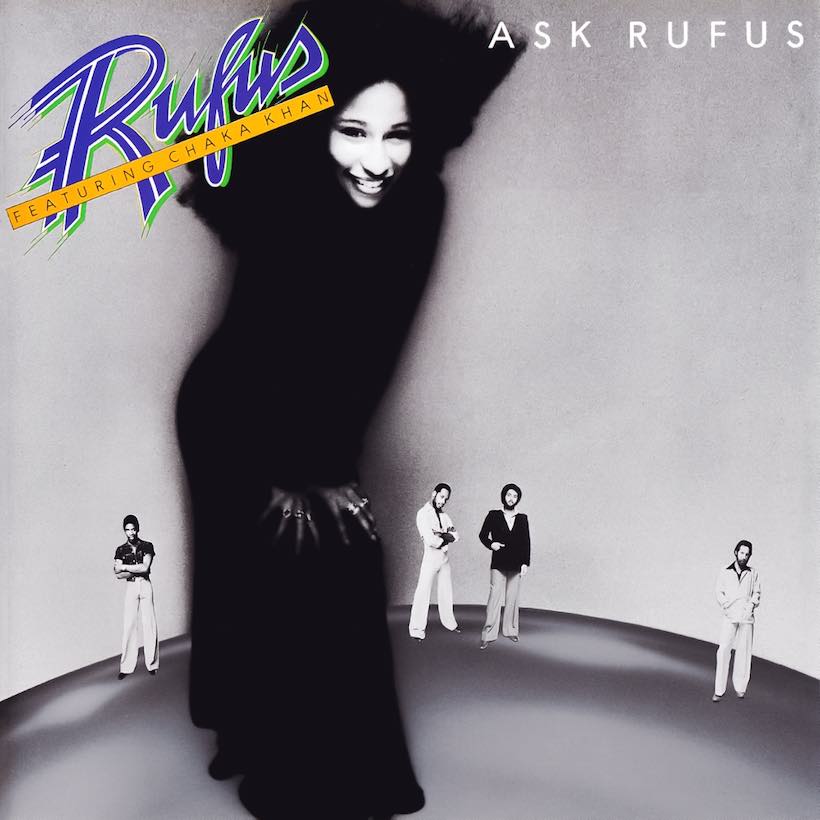 There were few funkier or more soulful bands in the 1970s and '80s than Rufus, the Chicago collective that brought Chaka Khan to prominence. Over a decade or so of recording and performing, the band notched no fewer than five R&B No. 1s, a host of other memorable singles and albums, and set their lead singer on the road to solo glory. These are the best 20 songs of Rufus & Chaka Khan.
A different American breed
First known as Smoke and then Ask Rufus, Rufus had something of a false start after signing to the ABC label. 1973's Rufus album showcased their fine musicianship and Khan's majestic vocals, on some new songs by keyboardist Ron Stockert and guitarist Al Ciner and outside material. But it failed to excite a wide audience, with a cover of Allen Toussaint's 'Whoever's Thrilling You (Is Killing Me)' just grazing the top 40 of the R&B chart.
It was a different story with the 1974 follow-up Rags To Rufus, which made the top five of both the soul and pop charts and gave the band two major hit singles. Their irresistible version of Stevie Wonder's 'Tell Me Something Good,' which hit No. 3 on both charts, is a slice of slow-burning funk.
It's followed by the R&B No. 1 'You Got The Love,' which Khan wrote with Ray Parker Jr., yet to become a star but a hugely in-demand session man and composer. Another R&B No. 1, it also reached No. 11 pop.
After those two platforms for Khan's extraordinary vocal power, we've included the title track jazz-funk workout from that Rags To Rufus breakthrough. It's an exhilarating reminder of their multi-instrumental dexterity.
Rufusized, released just seven months later, continued the success, with the irresistibly propulsive hit 'Once You Get Started.' Crackling with Khan's soulful vocal energy, it was written by the late Gavin Christopher and became another top ten success in both formats.
One of the lesser-known treats on Rufusized was a track that underlined just how fearlessly forceful, and ahead of her time, Khan was as a spokeswoman of equal rights. 'I'm A Woman (I'm A Backbone)' was written by one of the unjustly under-recognised forces among female writers, Lalomie Washburn, but Chaka sang her words with conviction.
I'm A Woman (I'm A Backbone)
The album's full-on soul grooves were complemented by their now-familiar ability to change down two gears, as they did on the follow-up to 'Once You Get Started,' the reflective 'Please Pardon Me (You Remind Me Of A Friend).' This time, the writers were another female soul talent who became better known in later years, Brenda Russell, and her husband Gordon.
Please Pardon Me (You Remind Me Of A Friend)
The album's best-known "outside" song came from the pen of the incomparable Bobby Womack, who had recorded 'You're Welcome, Stop On By' on his album Lookin' For Love Again earlier in 1974. Rufus went for a quick cover, and made a fine job of it.
As Khan established herself as one of America's leading soul vocalists, the next album title, Rufus Featuring Chaka Khan, reflected her growing fame. It gave them another R&B chart-topper in 'Sweet Thing.'
In another signal of their growing confidence, that album was the band's first to be completely self-produced. The second 45 from the set was another composition, one of three on the album, by Gavin Christopher.
Rufus Featuring Chaka Khan concluded a lesser-known but suitably funky cover of the Bee Gees' 'Jive Talkin", again delivered within months of the original, a 1975 smash for the Gibb brothers.
Where those last three albums were all certified gold in the US, Ask Rufus did even better by going platinum, and delivering their latest soul bestseller in 'At Midnight (My Love Will Lift You Up).' As ever, its elements of jazz thrown into the soul-funk melting pot made for a rich mixture.
At Midnight (My Love Will Lift You Up)
The next hit 'Hollywood' was the mark of a group who were able to make an effortless transition into the disco era without compromising their great musicality. It was a writing collaboration between the group's keyboard player David 'Hawk' Wolinski and drummer Andre Fischer.
'Everlasting Love,' the third single from Ask Rufus, took the tempo down on another Wolinski-Fischer co-wrote, with Khan in sultry vocal form. This fifth album would prove to be Fischer's last with the group, as Wolinski emerged to take a key role in their future work.
1978's Street Player, another gold-selling album, was Rufus' third to top the R&B listings. It included the top three soul nugget 'Stay,' written by Khan with drummer and percussionist Richard 'Moon' Calhoun.
But that album came in the year that Khan, inevitably, embarked on a solo career. Her Chaka album got that off to a great start with the signature Ashford & Simpson composition that has accompanied Khan ever since, 'I'm Every Woman.'
Rufus, unsurprisingly, saw their success shrink without Chaka, at least with 1979's Numbers. But Khan had not deserted them for good. After that first solo sojourn, returned to the fold for the Masterjam LP, later the same year. Sure enough, normal service was resumed: it made the R&B album summit and produced yet another soul No. 1 in 'Do You Love What You Feel,' credited to Rufus & Chaka.
Do You Love What You Feel
For a while, Khan maintained both sides of her career. She teamed with producer Arif Mardin again for 1980's Numbers and the following year's What Cha' Gonna Do For Me. That LP's title track, written by Ned Doheny and the Average White Band's Hamish Stuart, was another soul No. 1.
What Cha' Gonna Do for Me
Such solo activity meant that Chaka was absent from Rufus' Party 'Til You're Broke set, but she was back again before the end of 1981 for their Camouflage album. Rufus ended their studio story with an 11th and final long-player, Seal In Red, in 1983, featuring 'Take It To The Top.'
Just six months later, there was a fitting postscript in the Stompin' At The Savoy — Live double album. Three sides of the record were taped at a show the year before at the famous New York venue. But side four contained new studio recordings, one of which, 'Ain't Nobody,' became both an apt farewell for Rufus and another of Khan's career highlights.
She focused on her solo years in full from 1984's I Feel For You onwards, landing a worldwide chart-topper in the title track Prince cover. It featured Melle Mel rapping her name and Stevie Wonder adding superb harmonica detail.
Format:
UK English