'The Temptations Sing Smokey': Two Motown Legends, One Soul Classic
Representing its era of soul music perfectly, 'The Temptations Sing Smokey' paired five iconic voices with Motown's leading songwriter for a stunning album.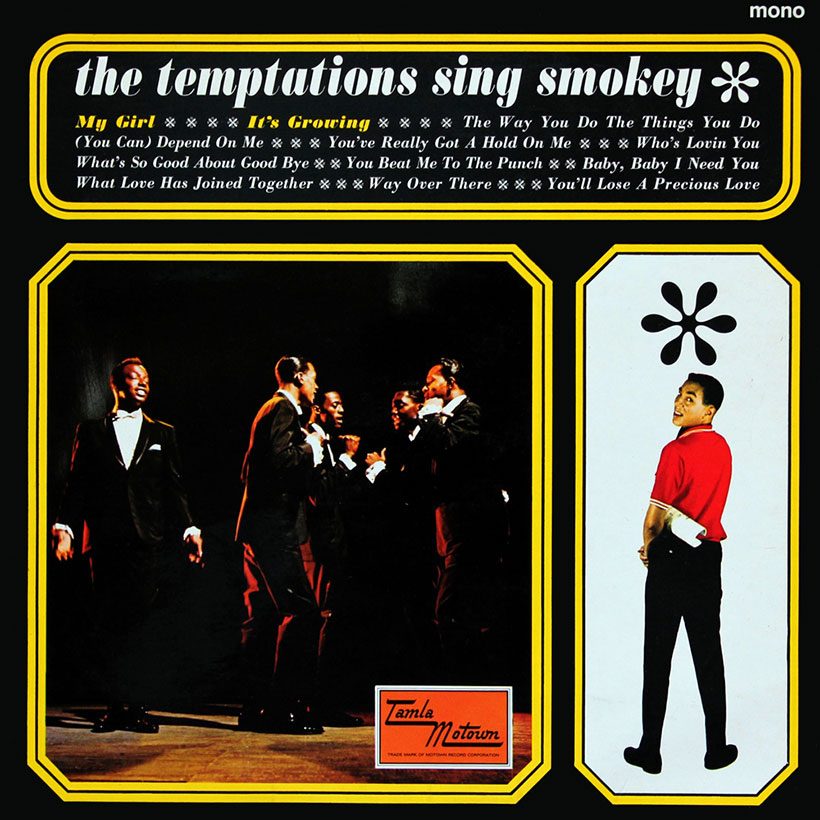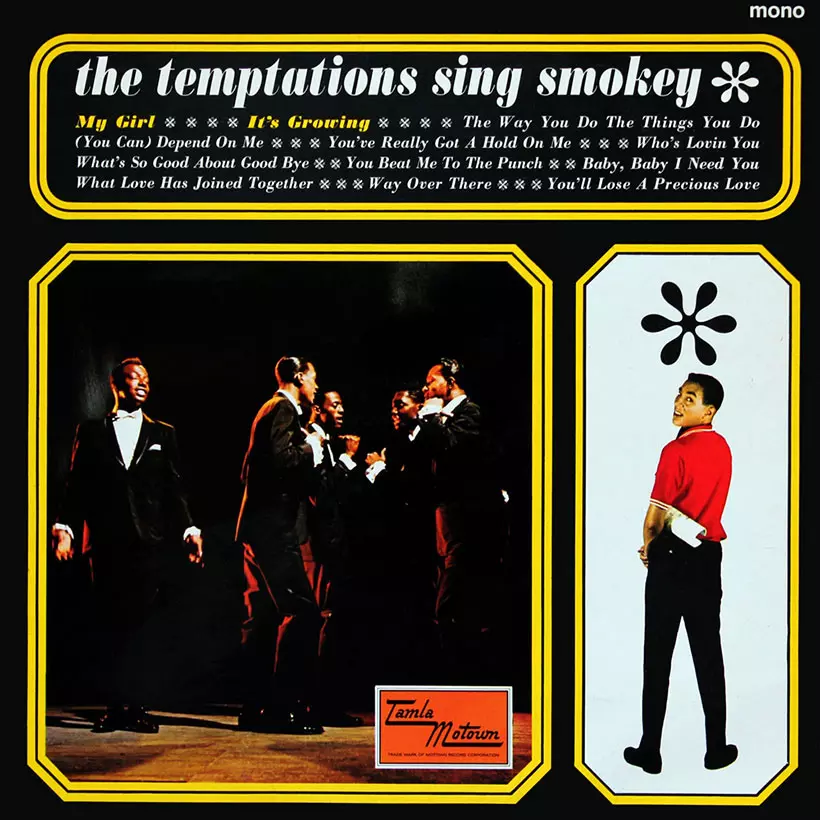 Their second album and a stone-cold thriller, The Temptations Sing Smokey had a chemistry that could hardly fail. At the time of its release, on March 22, 1965, the group had recently received an injection of new blood with the addition of tenor singer David Ruffin, creating what became the classic line-up of The Temptations. Smokey Robinson, meanwhile, was rapidly establishing himself as the Motown writer-producer of his era, creating hits for Mary Wells and The Marvelettes, as well as his own group, The Miracles.
Smokey Robinson was used to writing for a vocal group, and seemed to revel in The Temptations' versatility: in David Ruffin they had a tough lead voice that was not only in strong contrast to the group's other lead, Eddie Kendricks, it also differed sharply from Smokey's own tender high tones. Producing and writing for this quintet, he could use a wider palette than he was able to when creating records for The Miracles and female artists. You can hear both his and the group's delight in their work throughout The Temptations Sing Smokey.
Listen to The Temptations Sing Smokey now.
A lush and layered musical miracle
There are three hit singles on what was the first side of the original vinyl album, all articled 60s soul classics. Eddie Kendricks sings lead on "The Way You Do The Things You Do," his soaring vocal delivering Smokey's unusual list of metaphorical compliments – "I'm holding you so tight/You know you could have been a handle/The way you swept me off my feet/You know you could have been a broom" – over a blazingly brassy backing that just oozes Motown confidence. "It's Growing" is steadier, opening with an ear-grabbingly plonking piano figure before French horn soars over The Funk Brothers' groove to tell you this is going to be one lush and layered musical miracle.
Then there's "My Girl," the first Temptations single to feature their new member, and created when Smokey Robinson deliberately sought to deliver the perfect song for Ruffin's stylish vocal ruffness. He went further than that, however; this undying wonder is one of the greatest records in the whole of pop history. Starting gently, it rises to several climactic moments, perfectly expressing eternal love without ever quite losing its dignity. Numerous cover versions have failed to quell its supremacy.
The silky "Baby, Baby I Need You" cools things off a little, its tender ensemble style showing off the Tempts' collective facility with a ballad. "What Love Has Joined Together" had Smokey raiding a wedding ceremony for the lyrics of a song that did the rounds at Motown. The Tempts were third on the case (behind The Miracles and Mary Wells), but you could argue that theirs is the best version, with Eddie Kendricks flying angelically over the group's heavenly support. "You'll Lose A Precious Love" has David Ruffin proving that he, too, could deliver a steady ballad perfectly, and the bass intervention from Melvin Williams gives the song an earthy dimension. Classic songs, three hits, multiple dynamic performances, more soul per ounce than available elsewhere… And that's only the first half!
Dazzling harmonies, extra dimensions
"Who's Lovin' You" is one of those odd Motown classics that was repeatedly covered after The Miracles' original version but which mostly sidestepped chart action. The song is the match of Smokey Robinson's more celebrated "You Really Got A Hold On Me" – a version of which soon follows – and The Temptations' approach pursues both the song's and their own roots in doo-wop, with Ruffin sounding suitably bereft. The Eddie Kendricks-fronted "What's So Good About Goodbye" purrs along on a Latin-influenced groove; "You Beat Me To The Punch" presented Paul Williams as lead singer for the only time on the album, delivering a song Mary Wells had hit with. Like Wells, the Tempts interpret the song with a light-stepping style, but the dazzling harmonies add a dimension one single voice could never deliver. In any other group, Paul Williams would have been installed as a permanent lead singer.
What's So Good About Goodbye
Things shift up a gear with "Way Over There," a two-chord trick with the group answering Eddie Kendricks' willowy lead; this is standard early 60s R&B in a new soulful context. It seems The Valentinos'/Bobby Womack's "Looking For A Love" felt its influence, as it shares a similar feel. Then comes "You've Really Got A Hold On Me," which differs only slightly from The Miracles' mighty original: the vocals are less emotionally urgent and the prominent guitar chords a touch more jazzy. Its soul, naturally, remains intact.
The Temptations Sing Smokey closes with the organ-driven, churchified swayer "You Can Depend On Me," a Smokey Robinson love song that changed hands a few times at Motown, though no cover topped this one, dreamily sung by Eddie Kendricks with able support from a prominent Otis Williams.
Representing its era of soul music perfectly
Early 60s soul was somewhat short of albums recorded with any particular purpose other than to squeeze a few dollars out of the public on the back of a hit single. Not so in this instance. The tracks on The Temptations Sing Smokey flock together like the proverbial birds, each serving to make a beautiful whole. Everything, even the sleeve, represents its era of soul music perfectly.
The asterisk on the front is not often noticed: it denotes Smokey, pictured to the right. The album, however, deserves more than a single asterisk: here are five more: *****.