Barrett Strong: The Man Who Made Motown 'Money' And Much More
The young singer who recorded 'Money (That's What I Want)' went on, with Norman Whitfield, to co-write many of the most indelible songs in Motown history.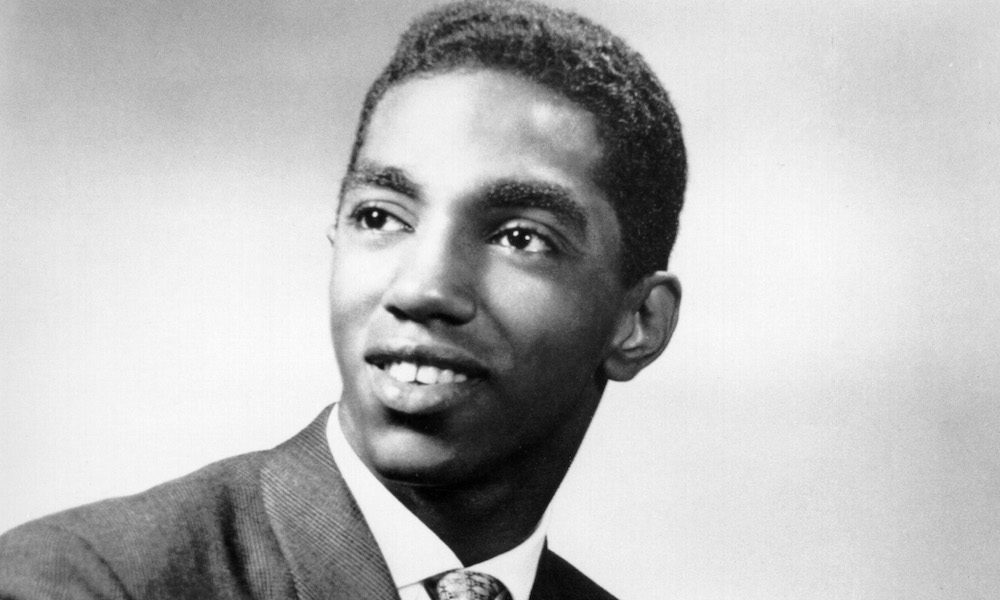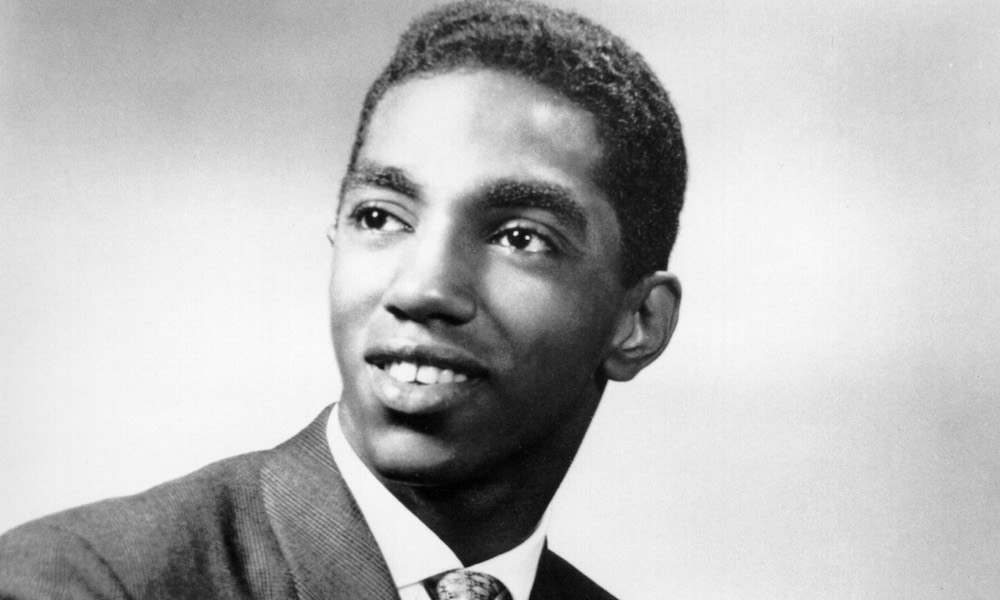 If Barrett Strong was "only" the man who recorded Motown Records' first hit, his place among the company's roll of honor would be assured. The fact that he went on to co-write many of the most indelible songs in its history makes him one of Motown's true greats.
Born in West Point, Mississippi on February 5, 1941, Strong moved at a young age to Detroit, where he would have a habit of making the winners' enclosure. He was among the first signings to Berry Gordy's fledgling company and, in April 1959, the artist on the Tamla label's third-ever single, the little-distributed and thus highly collectable "Let's Rock." His second 45, and Motown's seventh, followed in August. It not only put the organization on the national map, it remains a widely-covered and much-loved landmark.
Money (That's What I Want) (The Motown Story: The 60s Version)
Strong recorded "Money (That's What I Want)," written by Gordy and Hitsville receptionist Janie Bradford, when he was still a student at Central High School in Detroit. Released as Tamla 54027, it climbed to No.2 on the Billboard R&B chart and went as high as No.23 pop. The track's insistent beat and persuasive message were infectious: 1961 brought versions by Jerry Lee Lewis, on a Sun Records single, and Motown's own Miracles, on their Hi We're The Miracles album.
Internationally, it's largely forgotten that both the Searchers and Freddie and the Dreamers were among the British artists to remake "Money" before The Beatles' interpretation landed, on With The Beatles in November 1963. But there's no doubt that the endorsement by the fast-growing Fab Four was a huge endorsement for Motown's credibility.
Money (That's What I Want)
As an artist, Strong was about far more than just that original. He also recorded Gordy's early co-write with Smokey Robinson, "Yes, No, Maybe So," which had another solo composition by the Motown boss, "You Knows What To Do," on the flip side. It was Strong that cut the first version of Gordy and Robinson's "Two Wrongs Don't Make A Right," which went on to be the B-side of Mary Wells' 1963 single "Laughing Boy." Barrett's reading was the B-side of his final Motown single, 1961's "Misery."
After leaving the company, Strong released a single for Atco in 1962, "Seven Sins," which missed the mark despite being written and produced by the mighty team of Doc Pomus and Mort Schuman. Moving for a time to Chicago, Strong also recorded for Vee-Jay, where the Dells recorded the original of his co-write "Stay In My Corner." The romantic gem became a major hit when the group re-cut it for Chess.
Strong later returned to the R&B chart in his own name for two minor entries in later years, with 1973's "Stand Up And Cheer For The Preacher" (on Epic) and then on Capitol in 1975 with "Is It True." But by then, his reputation had been entirely burnished as a masterful songwriter for others.
I Heard It Through The Grapevine
As his own performing star faded, Strong formed his enduring writing bond with rising Motown presence, and soon to be master producer, Norman Whitfield. They feature in this tribute to the great songwriting combinations in history. Their list of solid-gold soul and pop treasures reads like a two-man soul history: "Wherever I Lay My Hat (That's My Home)," "I Heard It Through The Grapevine," "War," and of course the astonishing sequence of sensational singles by the one and only Temptations.
The Whitfield-Strong marque was embossed on the group's psychedelic soul period of the late 1960s and early 70s, on such as "Cloud Nine," "I Can't Get Next To You," "Psychedelic Shack," "Ball Of Confusion (That's What The World Is Today)," and the Grammy-winning "Papa Was A Rollin' Stone." The pair could also turn their hand to the softer style that was another key element of the Tempts' sound, as on 1971's equally mesmerising "Just My Imagination (Running Away With Me)."
Just My Imagination (Running Away With Me)
Strong's ties with Motown ended, a second time, when the company relocated to Los Angeles, whereupon he resumed the singing career that produced those aforementioned singles. His 1975 album Stronghold prompted a belated sequel in 2008, Stronghold II.
Of that glorious partnership with Whitfield, Barrett told John Abbey in Blues & Soul in 1975: "Norman was always the producer. I'd come in with my ideas and Norman would translate them. That way we were strictly partners in terms of writing the actual songs but I would rarely be there for the recording sessions.
"Looking back on that whole period, I would say that the album I most felt proud of was the Temptations'  Solid Rock [1972]. At the time, Norman and I were really into that sound and we were first to really capture it. To me, that was Norman's very best work. Of the songs I've written, I'd say that 'Grapevine' and 'Papa Was A Rolling Stone' are my personal pride. 'Papa' earned us a Grammy so we were especially proud of it at the time."
Strong's death on January 29, 2023 brought tributes from countless sources, both inside the Motown family and far beyond, including one from founder Berry Gordy. "Barrett was not only a great singer and piano player," he said, "but he, along with his writing partner Norman Whitfield, created an incredible body of work."
Listen to the Motown playlist for countless essential Motown classics.