The First Country Superstar – Hank Williams
In the wake of Hank's passing, he had four straight country No.1 records including, 'Your Cheatin' Heart', that topped he Billboard chart on 11 April 1953.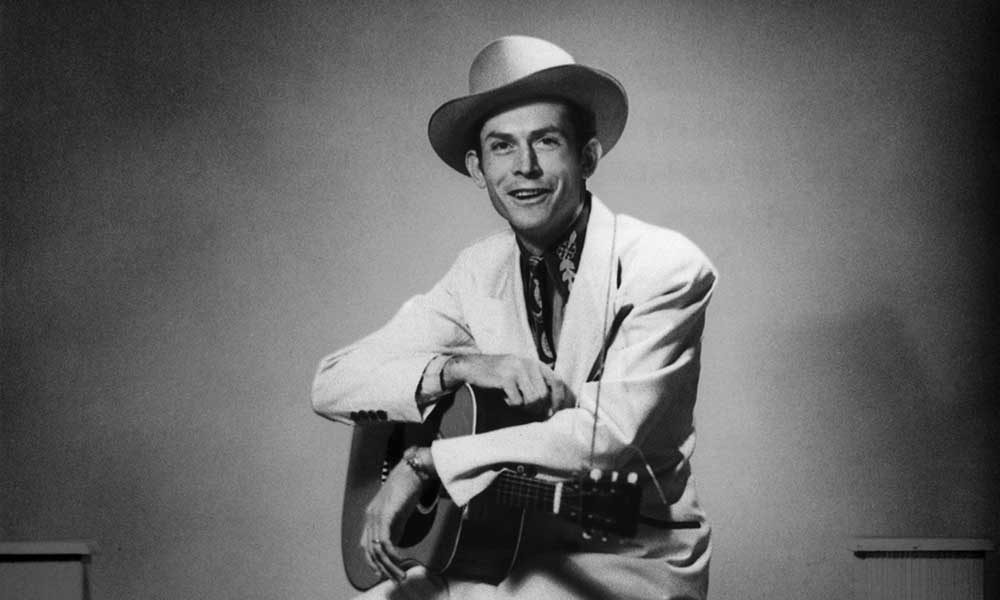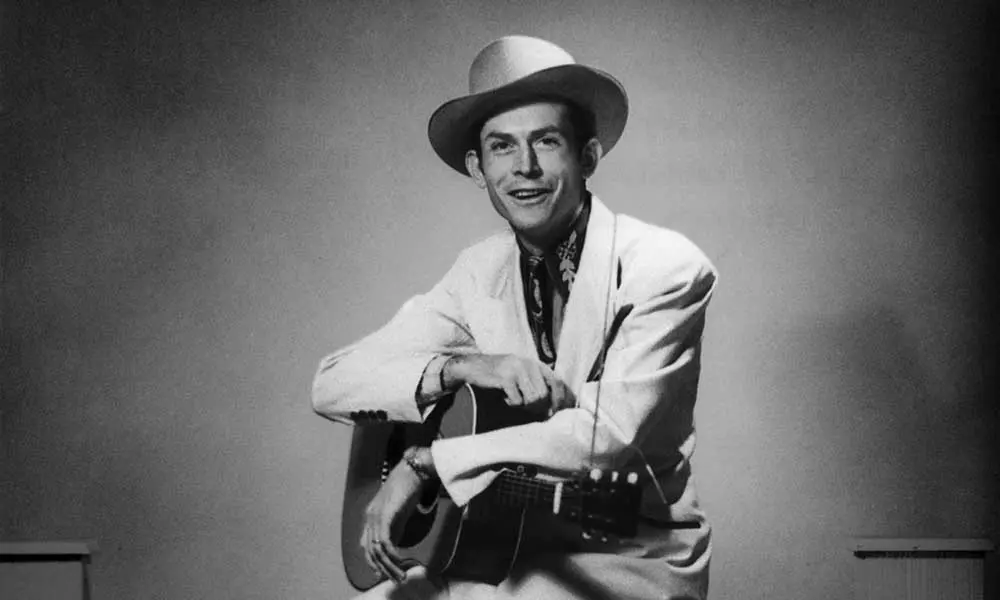 As Willie Nelson says, "Until Hank Williams came along it was just Bob Wills." When Hank really did come along it was with the help of a white country performer who sang the Blues……oh, and he yodelled too.
Born in Georgia, by 1919 Emmett Miller was performing on the vaudeville circuit as a black face performer. In 1925 he moved to Asheville, the town from which Jimmie Rodgers would be discovered. Some historians have suggested that Miller might even have taught Jimmie to yodel. While living in Asheville he recorded the song that became his theme song, 'Lovesick Blues'. He later recorded 'Right or Wrong' which became a Western Swing standard at the hands of Bob Wills, who was later quoted as saying Emmett Miller was one of his major influences.
Listen to the best of Hank Williams on Apple Music and Spotify.
According to Hank Williams, Jr. "Without a doubt my father learned 'Lovesick Blues' somehow from Emmett Miller. It was either by record or he heard him perform it in person at a minstrel show."
In 1949, Hank Williams cut 'Lovesick Blues', it was the record that turned the country star into a country superstar. He was 25 years old and hailed from Alabama, the son of a World War I veteran, who was in hospital for most of Hank's early life.
The young Hiram King Williams had spina bifida as a child, he could not read or write and he had a limited vocabulary, but he was immensely talented. As a child he learned music from a local musician, Rufe Payne, in Greenville, the town where he grew up.
By 18,  Hank had formed the Drifting Cowboys and was playing regularly on local radio in Montgomery, where he and his mother lived. Two years later, he met and married Audrey who would play bass in his band as well as taking over as his manager. In 1946, he cut his first records and in 1947 he recorded 'Move It On Over' which became his first country hit. 'Lovesick Blues' was No.1 on the Hillbilly chart, as the Billboard country chart was then known, for 16 weeks and when Hank played the Grand Ole Opry he was given six encores, he really had arrived.
There were a string of hits from 1949, through 1951 including the No.1, 'Long Gone Lonesome Blues'. Like some of the pre-war blues singers, Hank had a parallel career singing religious material, calling himself "Luke the Drifter". Ill equipped as he was to be a country superstar,  Hank (who liked a drink) soon depended on the drink to see him through. By 1952, he and Audrey had separated, and Hank discovered drugs.
With his career in disarray Hank Williams died on New Years Day 1953 as a result of drugs and drink. The crowds at his funeral were enormous; a string of country stars turned out to honour the man dubbed the Father of Contemporary Country Music'.
In the wake of Hank's passing, he had four straight country No.1 records including the wonderful, 'Your Cheatin' Heart' that topped the Billboard chart on 11 April 1953.
With the formation of Chess Records at the start of the decade, the blues went to the city white country music somehow stayed put in the country. Country music came under the control of the rhinestone cowboys. Nashville was home to the Holy Grail, and the blues were written out of the official history of country music. It wasn't until country music's outlaws rode into town in the late 60s. As Waylon Jennings sang in 1974… "I don't think Hank done it this way"
Explore our Hank Williams Artist Page.
Format:
UK English