The Gibson Les Paul – Axe of Choice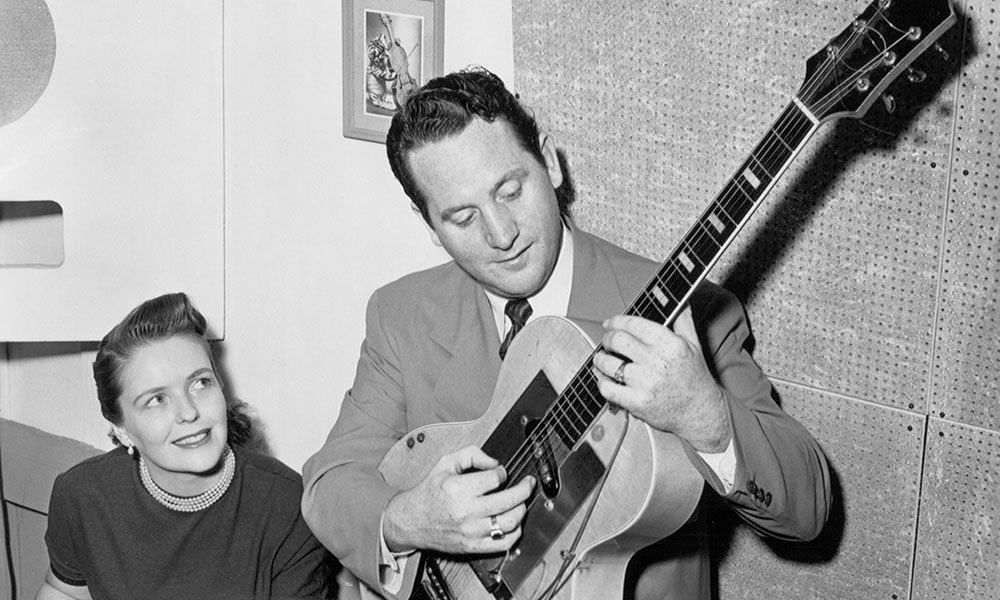 The Gibson Les Paul is one of the most iconic guitars of all-time and was first sold in 1952 having been designed by Ted McCarty in collaboration with guitarist Les Paul, whom Gibson had enlisted to endorse the new model. It followed Fender's introduction of the Telecaster two years earlier. Les Paul's contributions to his Gibson guitar design remains controversial, according to some his contributions were to advise on the trapeze tailpiece, and a preference for color (stating that Paul preferred gold as "it looks expensive", and a second choice of black because "it makes your fingers appear to move faster on the box", and "looks classy―like a tuxedo"). But his biggest single contribution was to popularize it as he was by far the best known guitarist in America with huge hits on the Billboard charts with his wife, Mary Ford, many of which featured Paul's multi-tracked guitar playing.
The Les Paul guitar line was originally conceived as the regular model (nicknamed the Goldtop), and the Custom model, which offered upgraded hardware and a more formal black finish. The second issue of the Les Paul guitar was introduced to the public in 1954. Called the Gibson Les Paul Custom, this entirely black guitar was dubbed the 'Black Beauty'.
Subsequently there have been many versions of this iconic guitar and with the coming of the rock era in the 1960s many guitarists took up the Gibson Les Paul as their guitar of choice. One of the earliest was Peter Green who played a 1959 Gibson Les Paul while in John Mayall's Bluesbreakers and then Fleetwood Mac; in the early 1970s Gary Moore bought Green's guitar.
While Eric Clapton was with John Mayall's band he played a 1960 Les Paul Standard on the Bluesbreakers album, the one affectionately known as 'The Beano Album'. Tragically Clapton's guitar was stolen later in 1966, while Clapton was rehearsing with Cream for the band's first tour, and was never recovered.
What makes the guitar so special? Many will say that it is heavy, and that's part of the secret to its unique tone. We guitar greats know something about great guitars… Have we missed anyone?
Jimmy Page (Led Zeppelin)
Slash (Guns 'N' Roses)
Peter Frampton
Ace Frehley (Kiss)
Joe Walsh
Duane Allman
Joe Perry (Aerosmith)
Pete Townshend
Paul Kossoff (Free)
Zakk Wylde (Ozzy Osborne's band)
Randy Rhoads
Alex Lifeson (Rush)
Snowy White
John Fogerty
Joe Bonamassa
Steve Hillage
Gary Moore
Peter Green
The Edge
Bob Marley
Steve Jones (Sex Pistols)
Billy Gibbons (ZZ Top)
Lindsay Buckingham (Fleetwood Mac)
Mick Taylor (The Rolling Stones)
Mark Knopfler
Mick Ronson
Clem Clemson (Colosseum)
Neil Young
Mick Box (Uriah Heep)
Leslie West (Mountain)
Gary Rossington (Lynyrd Skynyrd)
Check out our great playlist that features many of the artists on our list…but not all are playing a Gibson…
Format:
UK English