'Dirty Work': The Rolling Stones Fight Their Corner In The 80s
A victim of context rather than content, The Rolling Stones' 'Dirty Work' album deserves long-overdue reappraisal.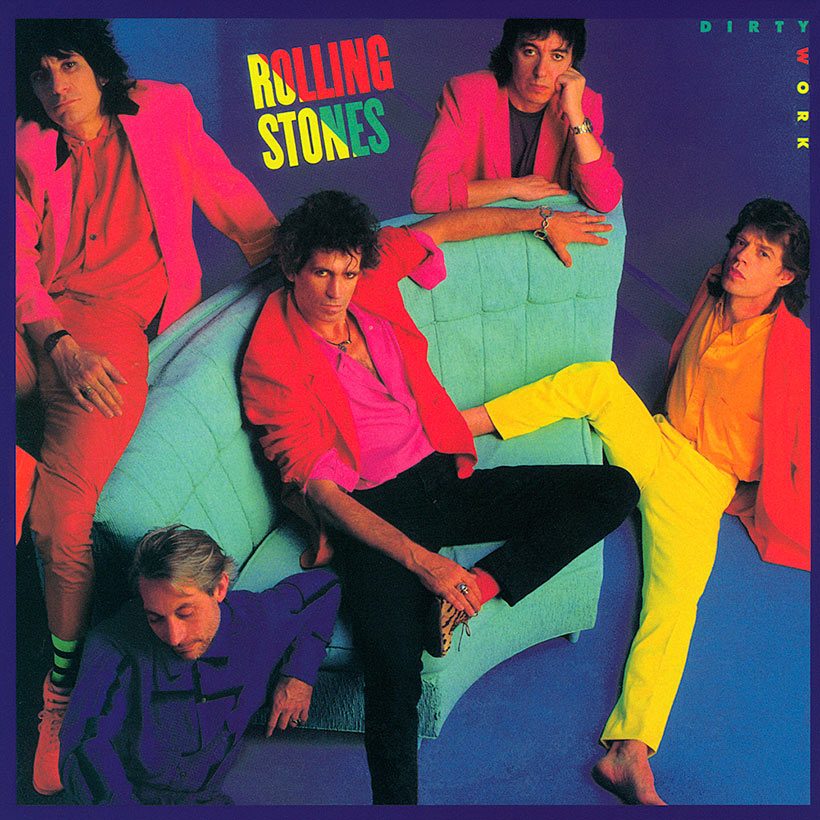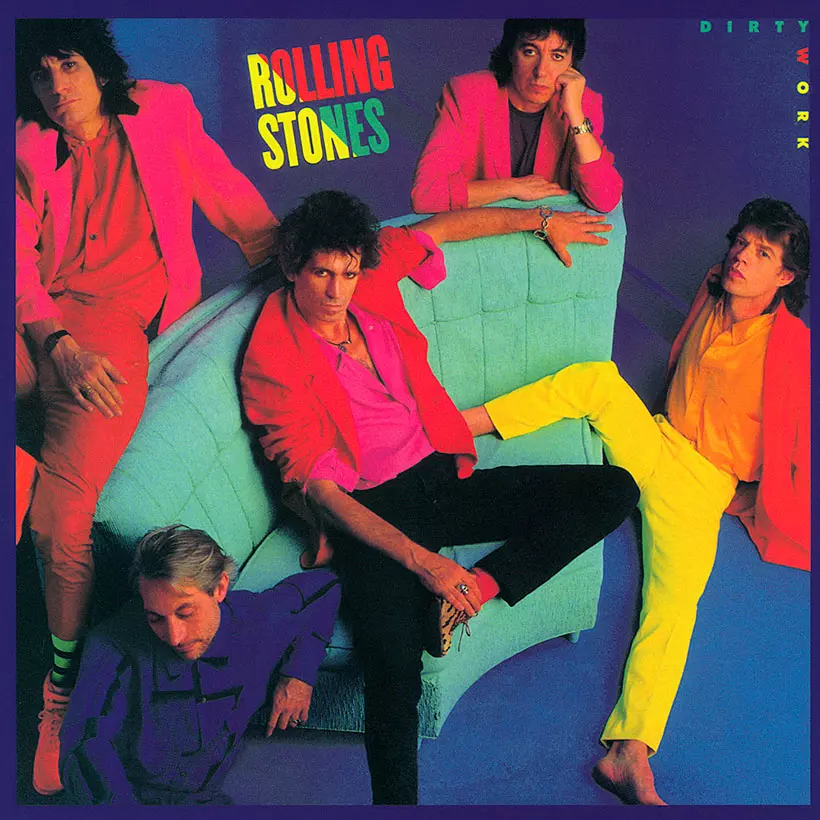 Exalted titles such as Let It Bleed and Exile On Main St have bolstered The Rolling Stones' standing as one of rock's most seminal acts, but they've released a few albums that have baffled fans and critics alike. Hindsight is a great leveler, of course, but even in the cold light of day, it's still hard to fathom why the Stones' 1986 album, Dirty Work, wasn't better received at the time. Peaking at No.4 on the Billboard 200 and racking up numerous gold and platinum certifications around the world, it more than held its own, despite what the critics thought.
Listen to Dirty Work on Apple Music and Spotify.
"The glue fell out of the whole setup"
In retrospect, the album's reputation seems to be bound to context, rather than content. The mid-80s was a time of intense turmoil for the Stones. Mick Jagger and Keith Richards clashed over the band's musical direction during the making of Dirty Work's predecessor – 1983's Undercover – and tensions were still simmering when recording for Dirty Work began, with each band member working through a variety of personal issues. As Jagger later explained to Classic Rock: "You get difficult periods, and that was one of them."
Helmed by producer Steve Lillywhite (U2, Simple Minds, XTC), the Dirty Work sessions nonetheless proceeded across the spring and summer of 1985, though the Stones were dealt a blow during the album's mix down, when founding member and on-off pianist Ian Stewart suddenly died of a heart attack, aged just 47.
An integral part of many Stones classics, Stewart's death shook the group, with Keith Richards later telling Rolling Stone, "The glue fell out of the whole setup. There's not a lot of people who realize quite what a tower of strength he was and how important he was within the band."
"It's honest and makes you like it"
Despite – or perhaps because of – this turmoil, much of Dirty Work was imbued with a palpable edge that has ensured it's aged rather better than history would have you believe. To Steve Lillywhite's credit, his crisp production was devoid of the fussy studio techniques that have dated many mid-80s waxings, allowing the Stones to steam into rockers such as "One Hit (To The Body)," "Hold Back" and the suitably pugilistic-sounding "Fight" with conviction.
The Rolling Stones - One Hit (To The Body) - OFFICIAL PROMO
Elsewhere, as they had with Undercover, the Stones sought to broaden their sonic horizons, often with striking results. "Back To Zero" had an itchy, Talking Heads-esque feel, while the confident, politically aware "Winning Ugly" was a slice of funky, radio-friendly pop. A robust cover of Bob & Earl's 1963 hit, "Harlem Shuffle," meanwhile, revealed that in their three decades together, the Stones hadn't traveled all that far from the blues and R&B that had been their initial inspiration.
The most wonderful surprises on the album, though, were the two Keith Richards-fronted tracks: a wonderfully spacey, King Tubby-esque cover of Lindon Roberts' reggae cut "Too Rude," and the emotive ballad "Sleep Tonight," which also featured Tom Waits on backing vocals and Ronnie Wood (temporarily) taking over from Charlie Watts on drums.
The Rolling Stones - Harlem Shuffle - OFFICIAL PROMO
"Whatever I do, I do it better with the Stones"
First released on March 24, 1986, without an accompanying tour, Dirty Work found its most notable support from The Village Voice's Robert Christgau, who proclaimed it to be "a bracing or even challenging record… it's honest and makes you like it." In the years that followed, more voices came to join Christgau's, with Stylus Magazine's 2004 reappraisal ("the most interesting Stones album since Some Girls") setting the pace.
As for The Rolling Stones themselves, completing Dirty Work encouraged them to carry on doing what they do best. After the album's release, they hit a fresh seam of inspiration when they returned with 1989's Steel Wheels.
"I still really enjoy playing with the Stones," Keith Richards told Classic Rock during the making of Dirty Work. "I've played with loads of other people, too, you know, but I know that whatever it is I do, I can still do it better with the Stones."