Trailblazing Writer, Artist, Producer Lori Burton Gets A Belated 'Breakout'
The 1967 album was part of the fascinating story of a multi-faceted American talent.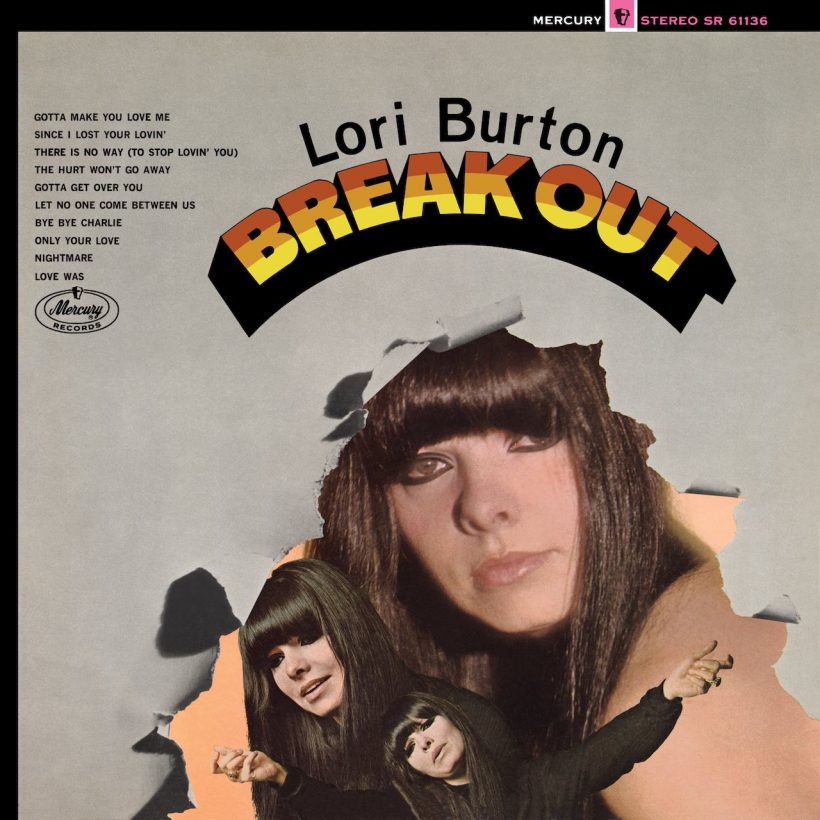 It was her only solo album, released in that evocative and eventful year of 1967. To borrow an old phrase, it failed to trouble the chart compilers, despite its embodiment of 1960s pop and soul expression and echoes of Brill Building song craft. But Lori Burton's Breakout has become a lesser-known landmark for female empowerment in music, and one that will earn new appreciation via its arrival on streaming services in 2023.
Burton, born Dolores Diana Squeglia in New Haven, Connecticut in 1940, was the co-owner of the Record Plant East studio in New York, where her husband Roy Cicala was a house engineer. Opened in 1968, it immediately became notable as the recording location for Jimi Hendrix's Electric Ladyland.
In 1971, the Record Plant pioneered the use of quadrophonic sound and hosted many of John Lennon's albums as well as such classics as Bruce Springsteen's Born To Run and Darkness on the Edge of Town, and the Allman Brothers Band's Brothers and Sisters. That box seat for Lennon's 1970s recordings also put Burton in position to add backing vocals, as one of the "44th Street Fairies" with Joey Dambra and May Pang, to his 1974 hit "#9 Dream."
In her own early recording days nearly a decade before that, she had cut the girl-group style soul single "Yeh, Yeh, Yeh (That Boy Of Mine)," released in 1965 on Roulette by Lorie Burton. If that wasn't a hit, she was soon creating them for others, in tandem with English lyricist Pam Sawyer. Together they penned Lulu's Top 30 UK hit "Try to Understand" and Patti LaBelle and the Bluebelles' lesser US entry "All or Nothing", both in 1965.
Nightmare (Remastered 2023)
As artists, Burton and Sawyer created a period gem of their own in the deliberately over-the-top tragedy song "Nightmare," credited to the Whyte Boots and sung in the melodramatic style of the Shangri-La's, for whom it was first intended. The Philips single became the subject of a feature in Go magazine, who publicized the fictitious group line-up of Rhonda Copland, Page Miller, and Kathy Francis, printing their supposed personal diary. It was an audacious gambit, but Burton blew her own cover when she included "Nightmare" under her own name on the Breakout LP.
Burton was then announced to the industry as one of the names newly signed by Mercury Records in a roster of new artists, also including the Riddles, Margie Hendrix, and actor George Segal. Breakout, for which Burton and Sawyer were the sole writers and co-producers, had vocals echoes of Dusty Springfield and Lorraine ("Stay With Me Baby") Ellison, while the verses of the string-laden "Only Your Love" bore quite a resemblance to Cher. "Since I Lost Your Lovin'" was a similarly knowing nod to the Righteous Brothers.
The Hurt Won't Go Away (Remastered 2023)
In March 1967, Billboard reviewed "The Hurt Won't Go Away" as a single from Breakout, affording it Spotlight status, which (sadly, incorrectly) forecast a Top 60 placing on the Hot 100. The magazine wrote: "Co-producer and writer of the Prince Harold hit of last year [the ballad 'Forget About Me,' a Top 30 R&B chart entry] debuts as a powerful dramatic vocalist in this emotional ballad penned by Sam [sic] Sawyer and herself. Commercial material with compelling performance aimed right at the Hot 100 chart."
When the LP arrived in September, Billboard was no less enthusiastic. "Lori Burton is a triple threat: writer, producer and artist," they announced. "As an artist, she belts soul with the best, but can also sing tenderly as in her single 'The Hurt Won't Go Away.' All ten cuts were written by Miss Burton and her co-producer Pam Sawyer. 'There Is No Way To Stop Lovin' You' is a good driver, while 'Only Your Love' is a belted ballad."
After the album, Burton and Sawyer were signed to a writing deal by Holland, Dozier and Holland, but Burton extricated herself from the arrangement within a few months to focus on her family, as H-D-H themselves moved on to pastures new. Sawyer went on to write the lyrics for Motown greats from the Supremes' "Love Child" to Diana Ross' "Love Hangover."
The uncredited sleeve notes for the long player that Burton made with Sawyer proclaimed boldly: "If you think you've heard it all, if you think you're completely tuned in on the 'new' sound, prepare yourself for a smashing surprise." More than 55 years on from its first release, the digital debut of Lori Burton's only album in her own name gives it the second chance of a Breakout.
Buy or stream Breakout on Apple Music and Spotify,